Webinar
Join us for a live discussion on recent bank failures and the importance of resilient payment systems.Learn more
Kopa reinvents monthly home rentals with help from Modern Treasury
83%
reduction in payment processing costs
6 weeks
to test and implement payments with Modern Treasury
Kopa turned to Modern Treasury to power rent and deposit payments for their medium-term home rental marketplace. With Modern Treasury's flexible APIs and reliable payments infrastructure they were able to add custom payment flows directly to the product experience, minimizing processing fees and providing hosts with faster payout times.
About Kopa
Kopa is a marketplace for monthly home rentals and housemate discovery. Their platform enables hosts to market their properties, and renters to apply to those listings, find housemates, and pay deposits and monthly rent. Kopa was born out of co-founder and CEO Jack Forbes' frustration in finding quality housing when he first moved to the Bay Area for an internship during college. When he faced the same problem during subsequent internships, he decided to solve it himself, starting Kopa with co-founder and CPO Courtney Sabo in 2017.
Kopa's sweet spot is medium-term rentals of 3 to 6 months, although they do provide longer term rentals as well. They also have a housemate discovery tool to find like-minded people with similar preferences in their city. The platform also provides flexibility to hosts — they can list entire homes, rooms, or even individual beds.

Payment needs
Payments are integral to the Kopa experience. After paying for rent and deposits in cash and mailing a countless number of checks (sometimes across borders), the co-founders knew that payments were a major pain point for renters and hosts they needed to address. With rental durations ranging from a few days to over a year, they needed a flexible experience capable of handling a range of payment flows.
Today, Kopa supports five distinct payment flows:
Transferring a security deposit from the renter to the host at the start of the rental
One-time rent payments for rentals shorter than a month
Recurring monthly payments for rentals longer than a month
Remitting deposits back to the renter (less fees for damages) at the end of the rental
Refunding payments in the event of a cancellation
They also allow housemates to split payments through Kopa while delivering a single payment to the host. This requires complete visibility into payment statuses so that Kopa only sends money to hosts once every portion of a split payment is paid.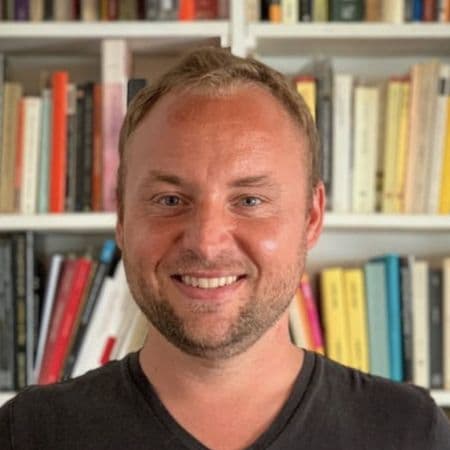 Finding the right solution
"We can't really operate a two-sided marketplace without a reliable payments platform", said Keith Williams, CTO at Kopa. "At the end of the day, we're responsible for our customers' money when they use us, so we need to be able to track payment statuses and move money between renters and hosts as fast as possible." Keith's team is responsible for the payments experience at Kopa.
"We don't want to pass on large service fees to our customers either. We want to keep Kopa as affordable and transparent as possible so that renters and hosts know exactly what they're paying for," said Keith. High fees can lower conversion or force users to transact off the platform, creating the same problems with rent payments Kopa set out to solve in the first place.
When Kopa decided to find a new payments solution, low payment processing fees were at the top of their list. Ease of integration was critical too. As a small but fast-growing company, they needed to ensure their engineering team was focusing on building and maintaining core product features. They also needed a flexible solution that could easily support current and future requirements.
How Modern Treasury helped
"We started evaluating Modern Treasury because of the ease of use of the API", said Keith. "And then of course we were obviously very intrigued by the lower processing fees." It took them about a month to set up their bank accounts with Modern Treasury and integrate the APIs.
With Modern Treasury, Kopa can process payments directly through their corporate bank without a third party sender intermediating payments. By integrating directly with bank payments infrastructure on one side and providing clean and modern APIs on the other, Modern Treasury helped Kopa facilitate ACH, same-day ACH, and RTP payments directly from the product. They didn't need to build a custom integration with their bank and allocate engineering time to managing the overhead that comes with it.
They were also able to reduce their payment processing costs by 83% compared to their previous provider, a third party sender. They passed on a majority of those savings to customers in the form of lower service fees. And because all payments flowed directly through their bank account, they were able to substantially reduce payment settlement times, ensuring hosts get paid out faster.
They were also drawn to the visibility Modern Treasury provides into bank processing windows, transaction statuses, and payments data. "We like that you guys provide the payment processing schedules of the banks we deal with. It helps us reliably predict when money is going to be moving from one party to another", said Keith. The Modern Treasury web application also makes customer support easier. Because it has the same data and configuration as the APIs, Keith and his team can diagnose failures and refund payments with a few clicks.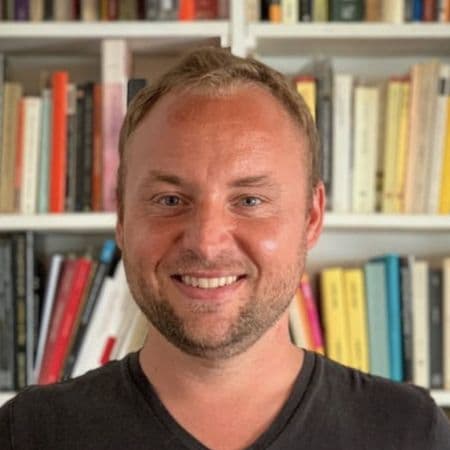 What's next for Kopa
Kopa has been well-received by hosts and renters since they launched. In 2021, they want to continue building better tools for hosts to manage and market their properties. At the top of their list is a product called Direct Booking Pro, that allows hosts to set up a custom direct booking website for their property in minutes to easily manage inquiries, reservations, and payments.
On the payments side, they want to focus on improving how they track different types of funds. In 2021, they want to use the Modern Treasury's Ledgers product to further streamline accounting and reporting. Ledgers provides a simple API for setting up immutable double entry accounting. They also want to implement NSF (non-sufficient funds) checks using Plaid to minimize payment failures.
They've been impressed by Modern Treasury's reliability and customer support experience. "Our integration works very well. It's actually very infrequent that I have any problems. But if I do, I know I can reach out to you guys. So it's just been incredible."
Use cases
Real Estate
Marketplaces
Payment Methods
ACH
Same Day ACH
Reach out to our team for questions about Modern Treasury.
Talk to us