Webinar
Watch Goldman Sachs, Nacha, and Modern Treasury discuss the future of embedded payments.Watch the webinar.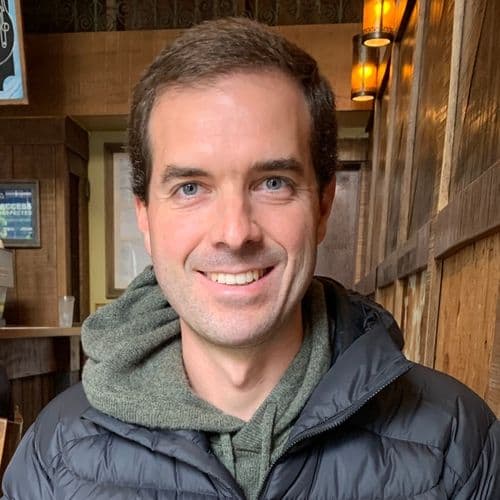 Modern Treasury was founded with the goal of lowering the barriers for businesses to make and manage payments at scale. We provide every business access to the same tools and capabilities that large companies such as Square, Uber, Airbus, and Geico have built internally over many years.
We've done this by allowing our customers to start making payments from their own bank accounts as soon as a few days after their bank accounts are set up. This contrasts with the months or quarters it would otherwise take to build a custom integration, understand NACHA guidelines, and learn how to integrate to a bank's core processing system.
However, while we were trying to solve money movement automation, we found another problem that disproportionately impacted companies just getting started—getting a bank account and getting that account setup for payments takes too long. The result is that new businesses or business lines end up focusing on setting up corporate bank accounts instead of building their product and innovating.
To better serve our customers, we decided to launch the Instant Bank Partners program.
Goals and Observations
Our goal for the Instant Bank Partner program is to help our customers apply for a commercial bank account, get a decision in real time and, if approved, quickly start making payments via Modern Treasury's APIs and app.
We have observed first hand how, by lowering barriers to make bank-to-bank payments, our customers are able able to:
Get started at one-fifth the cost and time of building in-house.
Scale their business without increasing their payment operations headcount.
Decrease both working capital requirements and per-payment transaction costs.
We have also observed first hand how, when banks surface their payment and treasury offerings to customers through Modern Treasury APIs, they are able to:
Lower the cost of serving our joint customers by avoiding long and costly custom treasury services implementations.
Attract and retain fast growing platforms and established businesses looking for API-based payment processing away from third-party senders.
Develop a deeper relationship and understanding of their customers which allows them to upsell and cross-sell their full suite of products.
The Instant Bank Program removes the barriers for companies to access banks treasury services, automate payments, and simplify their accounting processes. At the same time, it helps banks streamline their onboarding process, lower the cost to serve a broader customer base, and appeal to the most innovative companies.
Making Payments Today
Whether you are looking to start a company or are already at scale, initiating, approving, and reconciling payments is time consuming and expensive to do right. Organizations trying to set up payments have historically had three options:
Bank portal: While easy to get started (log in to your bank portal), this option does not scale when needing to do large volumes of payments.
Build a direct integration: Historically, this is the path that large platforms and marketplaces have chosen. This option requires significant investment, bank underwriting, and understanding NACHA guidelines.
Third party sender: This is the path often chosen by earlier stage companies. Using a third-party sender (such as Stripe Connect or Tipalti) is fast to set up, more expensive, and takes longer for payments to settle.
So today, this is what organizations face when needing to decide how to do payments: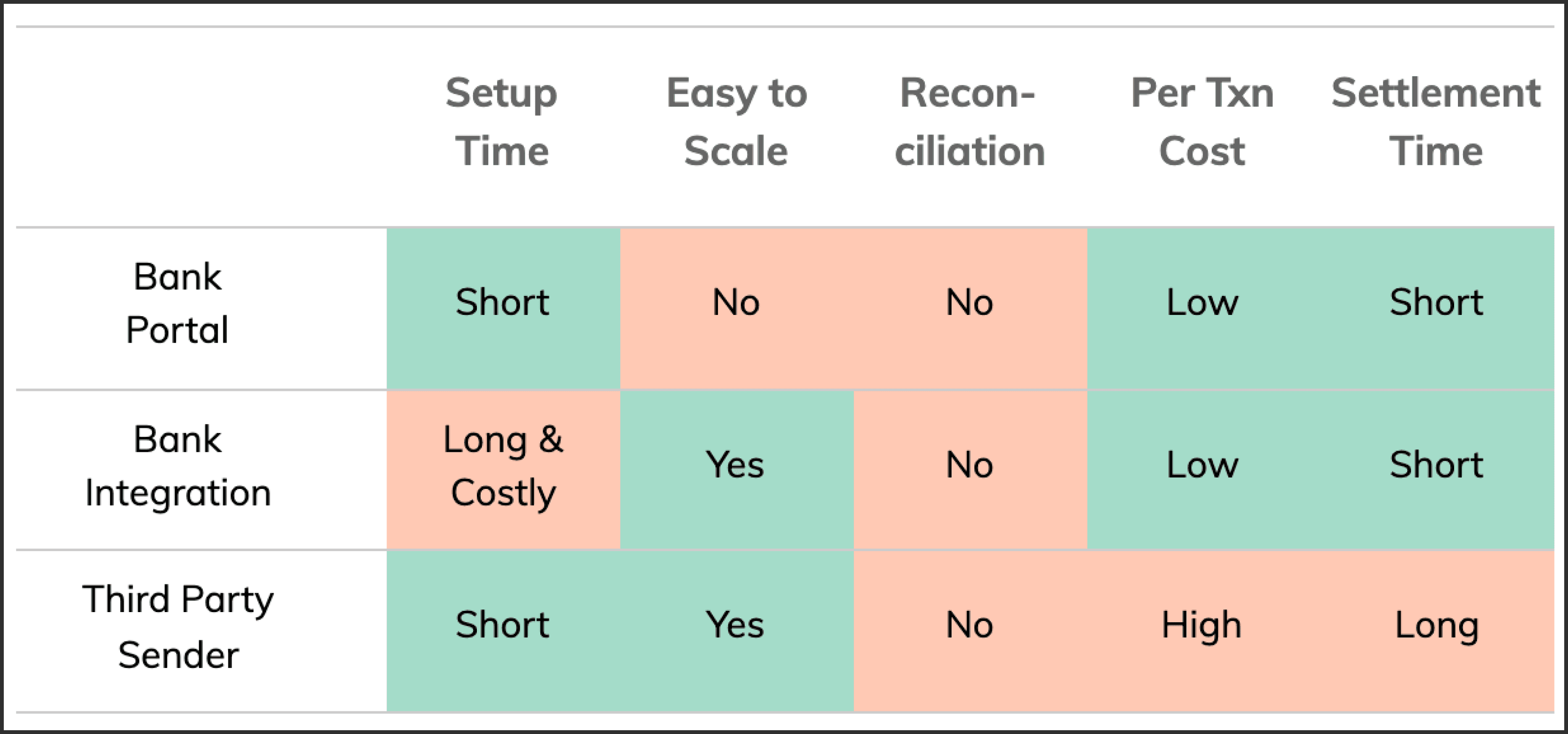 Becoming the Default
The Instant Bank Partner Program is the next evolution in our path to lowering barriers for businesses to make bank-to-bank payments. With the combination of features it provides, we view it as the new default payment solution for companies getting started and those at scale.
We are really excited to see the features, products and businesses that are created when payment operations looks like this:
Set up in a few minutes.
Grow with no impact to payment operations headcount or processes.
Reconcile to cash in your bank account automatically, in real time.
Low per transaction costs that scale with your business.
Introducing our first Instant Bank Partner: Increase (formerly bank.dev)
We are excited to announce that Modern Treasury has now added support for Increase (formerly bank.dev).
Increase rebuilt the banking experience from the ground up focusing on speed, transparency, and ease of use. Customers can now apply, via Modern Treasury, for an account with Increase and get approved in a matter of minutes. If approved, customers will be able to go live immediately with Modern Treasury.
Coming Soon
We are just getting started. We'll continue working to add new Instant Bank Partners over the coming quarters, and we'll deepen our integration with our Instant Bank Partners to add payment methods such as RTP and products such as Virtual Accounts.
Sign up today and let us know how it goes.