Webinar
Watch Goldman Sachs, Nacha, and Modern Treasury discuss the future of embedded payments.Watch the webinar.
How to build a digital wallet in less than a day
Building fintech products is hard. But with a few shortcuts, you can build a functional app in less than a day. Download our eBook and learn how to use our simple APIs to launch new products that support multiple payment methods, track and reconciles payments, and record balances in real time.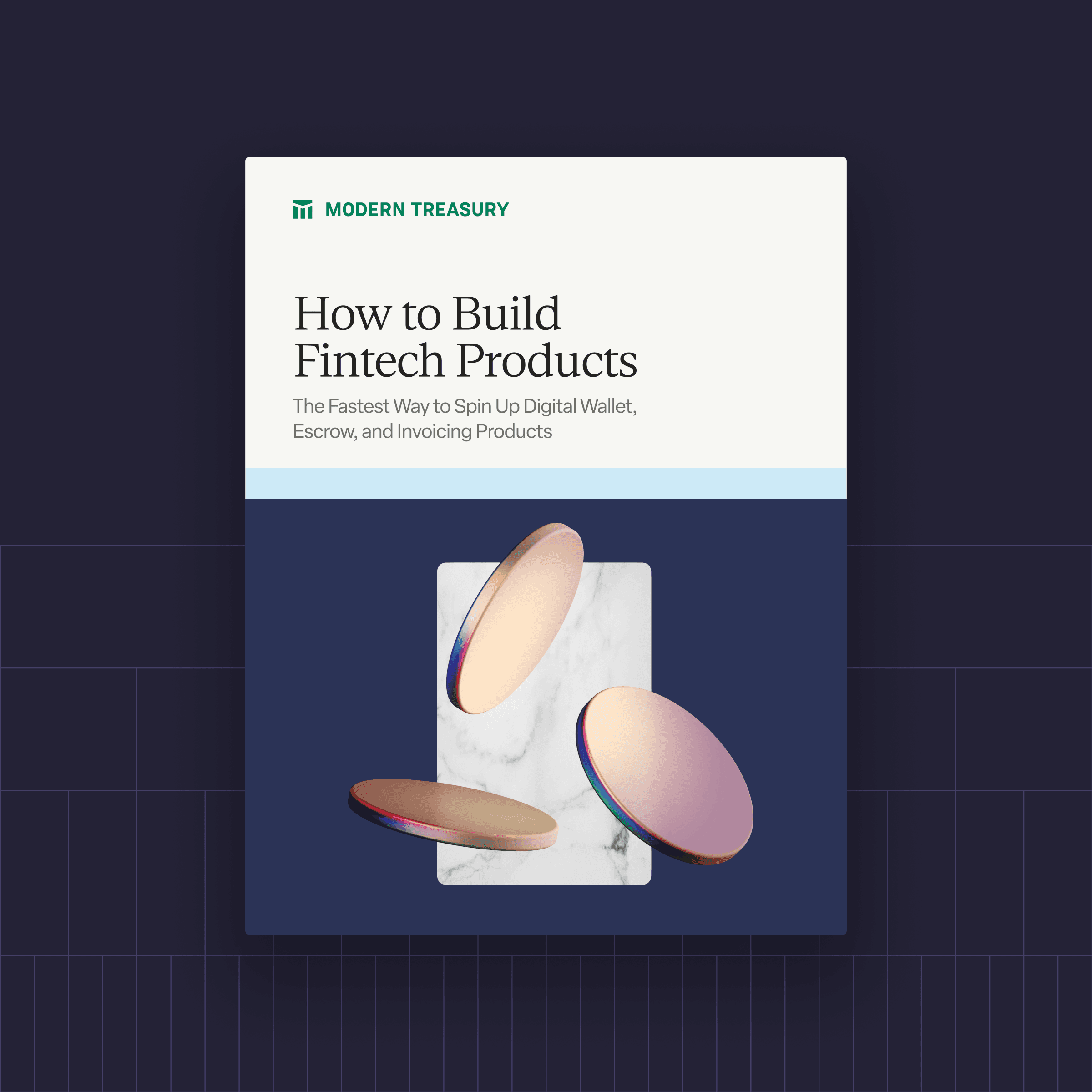 What you'll learn
You'll learn how to build 3 distinct financial products in this guide:
Digital Wallet
Wallets can become complicated quickly when dealing with many transactions. Learn how to scale them effortlessly, without sacrificing auditability.
Invoice Factoring
Learn how to gracefully handle the different bank accounts and payment failures that can arise when building a working capital solution.
Escrow
Incoming wire payments can be difficult to attribute for any escrow service. Learn how to build escrow that automatically reconciles all incoming payments.
About Modern Treasury
Modern Treasury's payment operations platform and flexible APIs enable you to add money movement and tracking to your products without the heavy lifting.