New
Explore the potential of embedded payments and learn what it takes to build products that move money effectively.Register for the webinar
The Database for
 Money Movement
A scalable source of truth for the
 transactions and balances in your platform.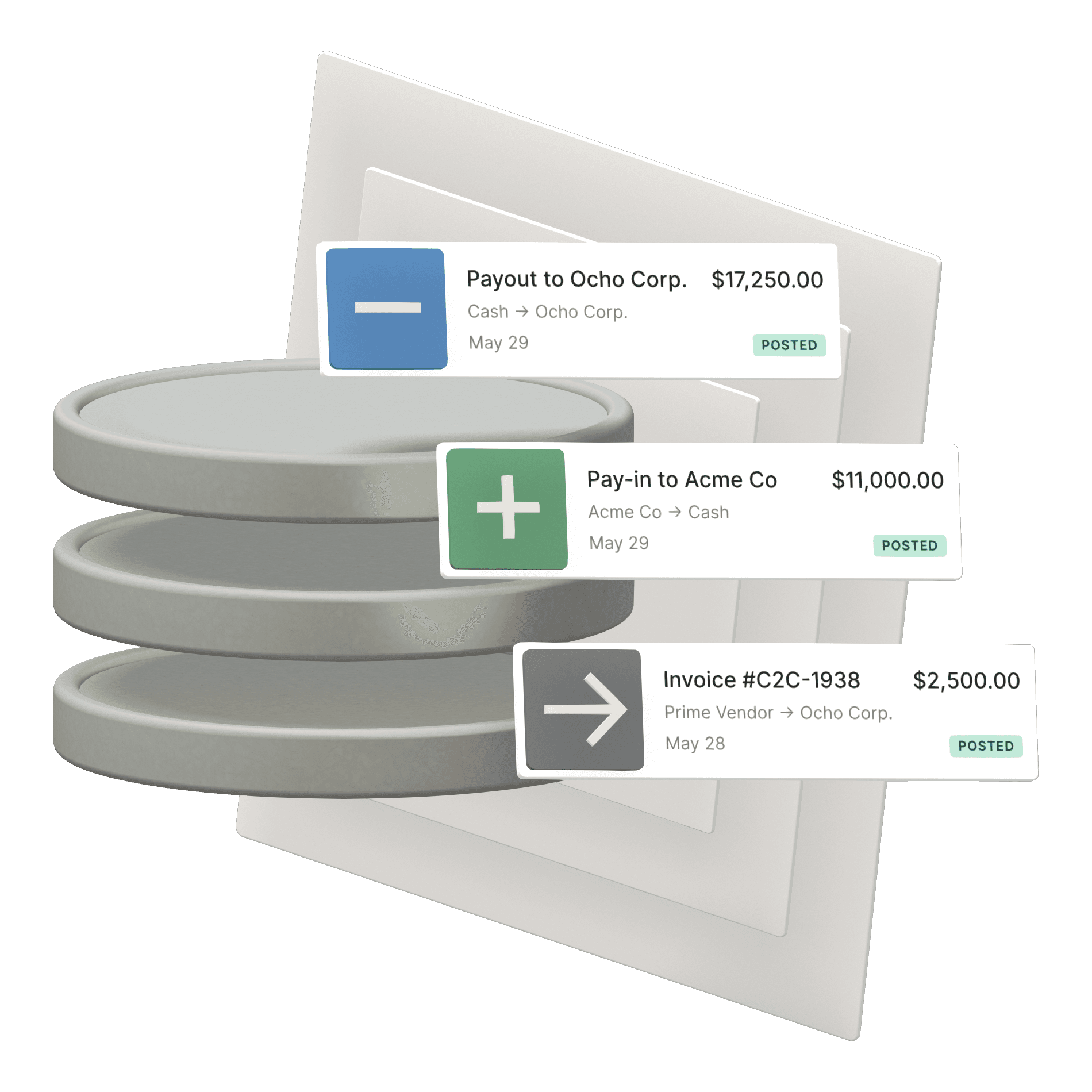 Ledgers
Build for longevity with a performant and consistent data store
Built-in safeguards on data entry and handling
Double-entry, immutability, and audit trails, out of the box.
Fast enough to handle card authorization flows
High throughput, low latency, and robust concurrency controls.
Simple implementation and maintenance
Clean API, data source agnostic, fully featured dashboard.
Flexibility to support any use case
Custom currencies, free-form metadata, account categories.
Scale faster
ClassPass scaled programmatic payouts to tens of thousands of studios with Ledgers.
Read Customer Story

→
How it works
API primitives for you to track money at scale
Build against a robust and ergonomic REST API, designed to power any product that moves money.
Track transactions and balances as you need them: master ledgers or discrete sub-ledgers.
Track balances in any currency—including points and rewards—using pre-defined logic of your choice.
Free-form metadata to give you enriched transactions in an append-only immutable database.
Aggregate balances according to your needs, and expose them across your stack.
Make balances and transaction details fully queryable and accessible wherever you need them
Use Cases
A ledger to power any money
 movement use case
Power financial applications with an unopinionated ledger
Fintechs and marketplaces use Ledgers to launch products and services that move money.
Digital wallets
Programmatically hold balances for your users.
Card programs
Power issuing programs with a flexible ledger.
Financial products
Build lending, insurance and investing products faster.
Custom currencies
Track any currency, points, and rewards.
Get Started
Start quickly, grow flexibly, 
scale faster
Faster than building a system from scratch
Double-entry from day one
Dozens of best practices to build from
Optional ledger design support
Data integrity for the enterprise
Flexibility to depict any subledger structure
Sync with your data warehouse
Performance to keep up with your volume
Optional ledger design support
Try Modern Treasury and experience the future of money movement.
Connect with our team of experts to learn how to 
leverage Ledgers for your needs.
Subscribe to Journal updates
Discover product features and get primers on the payments industry.
Subscribe

→
---
---