Webinar
Join us for a live discussion on recent bank failures and the importance of resilient payment systems.Learn more
Navan reimagines expense management with help from Modern Treasury
2
weeks to live with their first bank integration
5+
bank accounts managed with Modern Treasury
Navan (fka TripActions) is an end-to-end travel and expense management platform serving more than 8,800 customers all over the world. They use Modern Treasury's payments product to programmatically initiate, track, and reconcile employee reimbursements across 6 bank payment methods using a single API. The Modern Treasury web application provides their operations team with real time visibility into payment flows. Plus, the reliability of the platform ensures Navan can scale payment volumes effortlessly.
About Navan
Navan mission is to be the best end-to-end travel and expense management platform in the world. Their platform combines technology, high-end travel booking, and modern payment services. This combination helps companies manage complex travel requirements, issue corporate cards, and set up employee reimbursements all in one place. Thousands of customers across the world trust Navan with their travel and expense management needs.
Their first product was a corporate travel booking app that aggregated travel inventory to make it easy for their customers' employees to adhere to corporate expense policies while booking flights, hotel rooms, car rentals, and other travel. Navan's customers could either provide a corporate card to pay for these expenses or allow employees to use their own cards and request reimbursements.
As their product scaled, Navan soon realized that reconciling travel expenses was a major problem for their customers. It was difficult and time-consuming to match travel expenses with transactions on the corporate card and with employee reimbursement requests. They saw an opportunity to solve this by integrating payments into expense management flows, and Navan Liquid™ was born.

Payment needs
Navan Liquid automatically reconciles employee purchases, freeing up time for finance teams to focus on higher value work instead of manual reconciliation. "We care less about how employees pay for company purchases and more about whether the spend is within their policy," said Michael Sindicich, EVP, General Manager for Navan Liquid. "They can either use virtual cards, Liquid physical cards, or charge their personal cards and request a reimbursement, all through Liquid."
Each Liquid card comes pre-programed with the company's spend policy, so when an employee uses it, the transaction is approved and reconciled in real-time. When employees pay out-of-pocket, they can upload a receipt using the Liquid mobile app. The app will issue a reimbursement directly to their bank account if the expense is within company policy. Today, Navan Liquid has expanded beyond travel to become the default spend management solution for companies all over the world.
When the Liquid team architected their payments stack in 2019, a solution that would meet their product experience goals was top of mind.

Finding the right solution
The Navan product team realized that in order to have complete visibility into payment flows and build a faster, more customizable payments experience, they needed to work directly with banks instead of using a third party processor. "Working directly with banks was the only long-term viable approach for us," said Yuval Refua, VP of Product for Liquid. "We needed a layer between our product and banks to ship faster and also provide reporting tools to our operations and treasury teams."
They also needed this solution to:
Programmatically initiate payments at scale since they wanted to send reimbursements to the employee's bank account the moment the expense was approved.
Include real time status tracking so that employees could check where reimbursements were in the app.
Provide multiple global bank payment methods to support Navan customers all over the world.
Include tools for the Navan support team to identify and investigate payment failures and delays.
They evaluated a few options, such as building the bank integrations themselves and building with banking as a service (BaaS) providers. However, none of those options had the same features, developer experience, and turnaround time that Modern Treasury could offer.

How Modern Treasury helped
It took Navan less than 2 weeks to go live with their first bank integration. "It became clear to me very quickly that Modern Treasury is more than just a technology service," said Yuval Refua. "You manage all the operational details and nuances of integrating new banks and adding new accounts and payment methods for us so that my team can continue improving the core product."
Navan has been able to build a flexible and seamless reimbursement experience with Modern Treasury:
Employees link their bank accounts to the Navan app in seconds using Modern Treasury's counterparties API. Bank account information is also verified to prevent payment issues.
When an out-of-pocket expense is approved, Navan uses the payments API to automatically trigger a payment to the employee's account.
Employees can track the status of their reimbursement in the Liquid app, powered by Modern Treasury's real-time webhooks.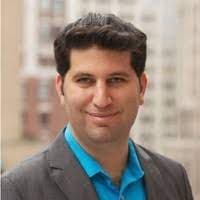 Since the Modern Treasury API supports any payment method or currency, Navan has been able to issue reimbursements in the US, Canada, UK, Australia, and the EU with one integration.
The Modern Treasury web app has also eliminated manual work for their operations and support teams. "The best part about Modern Treasury is that sometimes I forget that you're there," said Galen Grady, Director Financial Operations & Support at Navan. "It's really done away with the headache and operational overhead of managing thousands of reimbursements a day for my team." It also improved visibility into payment flows, enabling Galen's team to recently prevent bad actors from initiating fraudulent transactions.
What's next for Navan
Yuval, Michael, and the rest of the Liquid product team have a lot to be excited about when they look to the future. They plan on expanding their global coverage, adding more bank connections, currencies, and payment methods. They also want to automate how payments are collected and reconciled from their customers to fund employee reimbursements. Since they sit in the flow of funds, optimizing their working capital cycle is also a top priority for them.
"As a hypergrowth company trying to disrupt legacy competitors and compete with new ones, the opportunity cost of building undifferentiated infrastructure is just too high," said Michael. "Modern Treasury eliminates that tradeoff so that we can keep investing in our core product."
Use Cases
Travel
Expense Management
Payment Methods
ACH
Wire
EFT
SEPA
BACS
BECS
Reach out to our team for questions about Modern Treasury.
Talk to us