Webinar
Join us for a live discussion on recent bank failures and the importance of resilient payment systems.Learn more
Parafin provides small businesses access to growth capital with Modern Treasury
8
Hours to implement the Modern Treasury API
6
Number of teams using the Modern Treasury dashboard.
3
Number of months from business creation to first payment
Parafin was started by Ralph Furman, Vineet Goel, and Sahill Poddar during the height of the pandemic when they realized that SMBs were struggling to get capital to hire staff, buy equipment, and scale their operations.
About Parafin
Parafin is an embedded FinTech infrastructure company. Parafin provides a suite of APIs that abstract the complexity of in-house credit, helping their partners – marketplaces, vertical SaaS tools, and payment processors – offer seamless financial services to sellers on their platform. These partners look to Parafin to acquire, grow, and retain sellers.
It's a win-win for platforms and their sellers – small businesses get access to the capital they need to invest in their growth; platforms deepen their relationships with sellers, and increase GMV across their platform through their sellers' success.
Payment Needs
As a turnkey solution, Parafin is a one-stop-shop for credit: from the underwriting, to the funding, servicing, and supporting of the loan. Money movement, therefore, is an important part of their platform. Here's a simplified version of Parafin's payment flows:
Parafin instantly underwrites the seller and provides a transparent capital offer.
Once the offer is accepted, Parafin sends the seller the funds ($250 - $10,000,000) as quickly as possible.
Parafin debits a percentage of the seller's sales to repay the capital.
To support these flows, Parafin required a payments solution that afforded a high degree of speed, control, and flexibility.
Parafin needed faster payments to fund the sellers as soon as they accepted a capital offer. They needed control to offer their partners a fully whitelabelled solution. "Our payments product had to feel like our partner's product," says Ralph Furman. This meant that Parafin needed the ability to:
Customize payment description strings to match their partners' names.
Pull up individual payment statuses to answer support questions.
Retrieve data to create reports and run analytics for partners.
Control the timing of ACH batches.
Oversee the seller verification processes (i.e., Parafin did not want mandated authentication requirements).
Flexibility was the final consideration. As an agile platform continuously launching new products and programs, Parafin needed the ability to quickly add new payment products to the platform.
Finding the right solution with Modern Treasury
After looking at various options in the market, Parafin knew that they required direct bank relationships to achieve the speed, control, and flexibility that they needed. "It was really a question of us using Modern Treasury or building bank integrations," said Ralph. "There weren't really any other options on the horizon that we felt addressed the specific needs that we had."
With a strong background in FinTech, Parafin considered building direct integrations with their banks, but were cognizant of the opportunity costs of building from scratch. Specifically, Parafin wanted to ensure that they minimized development costs and time to go live.
As a scaling platform, Parafin had many demands on its engineering teams. And, they knew from past experience that building a bank integration wasn't an easy process. Beyond the bank integration, Parafin recognized that they would need additional tooling, such as a dashboard to properly manage their payment flows and give visibility to the team. All of this they would need to build themselves.
Between the bank integrations and the internal toolings, Parafin realized that building programmatic payments from scratch would be a serious, ongoing engineering investment, spanning multiple months. This was more than they wanted to commit to with so many other needs across their platform. "We did not want to spend precious engineering time building something that we didn't need to," said Ralph.
Upon an initial review, Parafin was confident that Modern Treasury was the right solution for them. Modern Treasury provided clear public documentation, a self-serve developer sandbox, and pre-built bank integrations that would save countless development hours. In addition, Modern Treasury offered the support and clarity of direction that affirmed to Parafin that this would be the fastest, easiest path to go live.
How Modern Treasury helped
For Parafin, getting up and running with Modern Treasury was seamless. Modern Treasury made everything clear and direct – from the API documentation, to the customer support, even the guidance to send a specific integration email to a designated contact at their bank.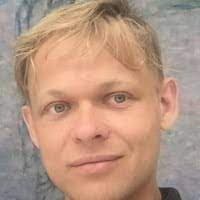 Within just days, Parafin was able to begin configuring workflows and sending payment orders in the Modern Treasury dashboard.
Additionally, Modern Treasury gave Parafin the control and visibility they needed to provide an embedded, white-labeled payments product to their partners.
For example, before automating their payments, Parafin was able to manually create payment orders and architect workflows in the dashboard. This gave Parafin confidence and visibility into their payments as they were launching their product. As Parafin became more comfortable with their payment flows, they started automating their workflows with Modern Treasury's APIs – first, their payment orders to the banks, then counterparty (i.e. seller) details; they then subscribed to Modern Treasury's webhooks to track statuses and manage returns.
"The real appeal of Modern Treasury was that we were able to easily develop a no-code version of the product almost instantly. And then, once we were able to get some system experience, we were able to progressively automate and productionalize."
With Modern Treasury's mirrored dashboard / API platform, Parafin could take full advantage of programmatic money movement, without feeling like they had to sacrifice control or visibility into their workflows.
Lastly, Modern Treasury's intuitive platform gave Parafin the tools to manage and report on their payment flows to their partners, users, and external third-parties. Six different teams at Parafin use the Modern Treasury dashboard to execute their jobs, or better understand their payment functions. A couple examples below:
To customize payment description strings, Parafin's Engineering team modifies payment descriptors in the Modern Treasury API.
To track payment statuses and answer client support questions, Parafin's Support team uses their read-only privileges to check payment timing and trace files.
To retrieve data to create reports and analytics for partners, Parafin's Data Science team pulls cleansed data from Modern Treasury's platform.
To control the timing of ACH batches, Parafin's Engineering team uses the payment date object.
To control verification, Parafin uses Modern Treasury's multiple authentication options.
What's next for Parafin
Parafin has grown tremendously in the past year as small businesses continue to expand their operations coming out of the pandemic. In the past few months, they announced partnerships with a number of high-growth platforms, including Mindbody and DoorDash. They expect continued hypergrowth in the year ahead.
Alongside their growth, Parafin will continue to add new products and payment methods to their platform. For example, Parafin partnered with J.P. Morgan and Modern Treasury to access the real-time payment (RTP) rails for instant loan disbursements.
Use Cases
Financial Services
Payment Methods
ACH
Same Day ACH
Reach out to our team for questions about Modern Treasury.
Talk to us