Webinar
Join us for a live discussion on recent bank failures and the importance of resilient payment systems.Learn more
Business payments software that puts you in control
Modern Treasury is a fast, flexible and transparent way for businesses to move money.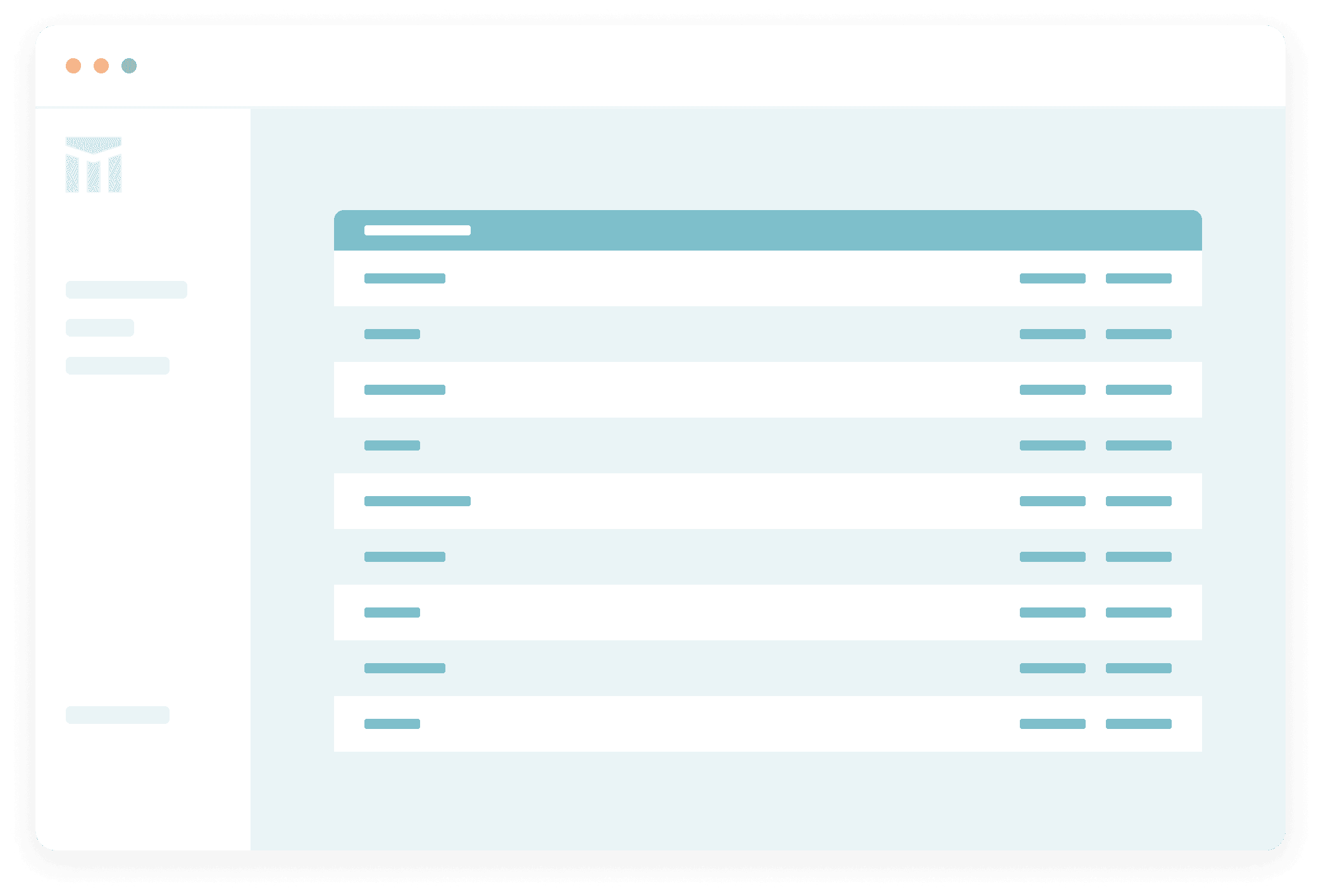 How we compare to
Third-party senders
Move money faster
Funds settle in your bank accounts up to 2x faster when they don't need to be routed through an intermediary.
No limits
No limits on transaction counts, transaction amounts or aggregate dollar volumes, and no arbitrary holds on your funds.
Full visibility
Track payments from initiation, approval, and completion to cash reconciliation in your bank accounts.
How we compare to
Building your own bank integration
Building your own bank integration requires connecting to the bank's core transaction processing system.
Zero maintenance costs
We save you the cost of building and maintaining custom bank integrations so that you can focus on your core product.
Ready for growth
Scalable and reliable payments infrastructure that you can trust as you grow payment size, payment volume, or number of bank relationships.
Fewer moving pieces
One place for payments, bank transactions, controls, reconciliation and treasury management.
How we compare to
Scaling a back office team
Manual payment operations processes mean increasing the size of your team to handle large payment volumes.
Secure collaboration
Manage payment operations across teams with role based access controls, access logs and audit trails.
Complete control
Set up complex workflows for payment initiation, approvals and counterparty onboarding with ease.
Efficient processes
Close your books anytime, in real time with Continuous Accounting and Automatic Reconciliation.
Modern developer tools
Integrate payments with simple REST APIs and webhooks. Modern Treasury abstracts the complexity of making and receiving payments, tracking their status and reconciling them to cash, allowing you to focus on your product and customers.
With our APIs you can:
curl

 

--request 

POST

 \


  

-u

 ORGANIZATION_ID:API_KEY \


  

--url

 https://app.moderntreasury.com/api/counterparties \


  

-H

 

'Content-Type: application/json'

 \


  

-d

 

'{


  "name": "Kenner, Bach & Ledeen",


  "accounts": [{


    "account_type": "checking",


    "routing_details": [{


      "routing_number_type": "aba",


      "routing_number": "026009593"


    }],


    "account_details": [{


      "account_number": "123456789"


    }]


  }]


}'