Webinar
Join us for a live discussion on recent bank failures and the importance of resilient payment systems.Learn more
ClassPass scales payouts to fitness studios globally with help from Modern Treasury
125,000
unique Ledger Accounts to track payout balances across tens of thousands of studios
5x
growth in studios with faster and more accurate payouts
8 weeks
to build and launch an integration with Ledgers
ClassPass is revolutionizing the fitness and wellness industry by curating the world's best classes and experiences into one app. Their customers sign up for subscriptions to access classes anywhere in the world, with ClassPass paying studios based on class attendance. They use Modern Treasury's Ledgers API to automatically track bookings for each studio as members reserve classes in the app to accurately calculate payout amounts. Modern Treasury helped ClassPass fully automate payout tracking for more than 80,000 studios globally in 8 weeks.
About ClassPass
ClassPass started in 2013 with the goal of making it easy to find fitness and wellness studios in any city. They've partnered with studios across 30 countries to build a marketplace that aggregates everything from indoor cycling classes to spa sessions. By streamlining the class discovery and booking process, they help studios boost attendance and revenue.
ClassPass' business model involves charging members a monthly subscription that includes monthly credits, which can be used to book classes at participating studios. They track credits spent at each studio to calculate how much they need to pay the studio at the end of each month.
Ledger needs
ClassPass members book millions of classes every month at studios all over the world. They maintain a balance for each studio that increases when members use credits to attend classes. At the end of each month, ClassPass pays out each studio for that month's balance.
When a member books a class, ClassPass needs to automatically track its status from booking to attendance to ensure it's recorded against the studio's balance correctly since members can cancel or reschedule classes. Their finance team also needs a live view into reservations to calculate business metrics and audit individual bookings. Finally, balances also need to support multiple currencies because ClassPass works with studios all over the world. Paying studios on-time and accurately for classes is essential for retaining existing studios and adding more studios to the ClassPass network.
Before approaching Modern Treasury, ClassPass used a homegrown database to record member attendance to calculate studio payouts. The product team responsible for studio payouts realized that this homegrown system would not be able to handle the increase in usage from the rapid growth of the business unless they invested in substantial upgrades. Tracking classes and reconciling balances was not completely automated, requiring their finance team to manually check the ledger before initiating payouts.
Finding the right solution
As ClassPass grew to a global leader in its market, they wanted a scalable application ledger that would support their product expansion. They had several requirements:
To find the right long-term solution for these requirements, the payouts team compared the total cost of ownership for their homegrown system to integrating with a managed third-party solution. Their current system had accumulated a lot of technical debt over the years, having first been built when the company was a lot smaller. "Payouts is not our core competency," said Doug McKay, Director of Engineering at ClassPass. "We realized that upgrading our homegrown system would divert engineering resources from core products and create a lot of maintenance overhead for us in the future."
They also wanted to ensure their application ledger remained consistent with their general ledger and payment records to have end-to-end visibility into each payout. This required being able to easily link payments to ledger entries and defining how ledger accounts in their application ledger related to accounts in their general ledger. After evaluating a few third-party solutions, they decided to use Ledgers.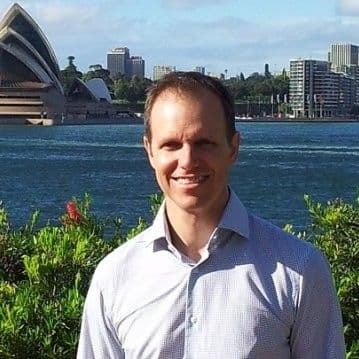 How Modern Treasury helped
Migrating to Ledgers took ClassPass 8 weeks in total, including designing, building and testing the integration and connecting it to their payments provider to facilitate payouts. They set up the integration to provide each studio with a unique ledger account denominated in their local currency. Today, ClassPass uses Ledgers to support tens of thousands of studios (and growing) all over the world.
When a member books a class through the ClassPass app, ClassPass uses the Ledgers API to record the reservation using ledger entries in the appropriate accounts. Since ledger entries can have different statuses, they mark transactions as pending until the member attends the class, ensuring that studios are credited accurately. Since transactions support custom metadata, ClassPass can also attach other attributes, making it easier to track data across systems.
Ledgers allows ClassPass to automate the entire reservation process, providing real time visibility into transactions and balances. It also provides immutability and double-entry accounting out of the box so that they have complete confidence in the integrity of the data. The reliability of Modern Treasury's platform also ensured that ClassPass can build on Ledgers for the long term as their business scaled globally. Finance and product teams at ClassPass can view the balance for any studio in their network since transactions and balances are streamed to the dashboard in real time. Each ledger transaction also includes an audit trail, allowing stakeholders to see an updated history of class reservations. 
The flexibility of Ledgers also helps them support different agreements with studios. "We have certain studio partners that we prepay at the beginning of the month," said Doug. "Prior to using Modern Treasury, we had to manually track reservations against their prepaid balance in an Excel sheet. Ledgers allowed us to automate this process as well."
What's next for ClassPass
With a transparent, up-to-date ledger, ClassPass wants to offer faster payouts to its partners so that studios can have access to the month's revenue sooner. "We want to reduce payout times to get revenue to our studio and spa partners faster." said Kurtis Poole, Product Manager at ClassPass. "Ledgers lets us track studio balances reliably and transparently, ensuring that we don't have to manually verify studio balances before paying them out."
ClassPass plans to use Ledgers to continue providing an excellent experience to its studio partners, as well as support their expansion in different countries. It's helped them avoid needing to hire dedicated staff to manage payouts and allowed engineering teams to stay focused on the core product.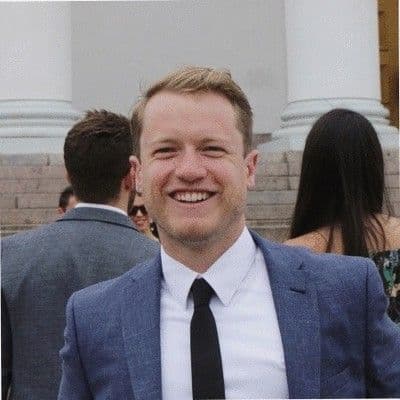 Reach out to our team for questions about Modern Treasury.
Talk to us