Webinar
Join us for a live discussion on recent bank failures and the importance of resilient payment systems.Learn more
Sana scales payment operations in healthcare using Modern Treasury
> $40M
in payments processed annually
> 1000
payments reconciled per customer every month
$150k
in annual savings by avoiding maintenance and support for a homegrown payment operations solution
12
bank accounts managed with Modern Treasury
Sana chose Modern Treasury to automate complex payment flows involved in administering health insurance plans. With Modern Treasury, they could simplify funding and tracking premium payments for employers and receiving reimbursements for healthcare providers by integrating payments directly into their platform. The flexibility of Modern Treasury's APIs makes it easy to add payment flows for new insurance types and the visibility provided by the web app allows them to monitor payment operations in real time.
About Sana
Sana provides self-insured health care and employee benefits to small and medium businesses. The complexity of self-insured care has traditionally made it a viable option only for large corporations. Sana is building the tools and technology to change that. Through vertical integration, modern care management, and intelligent backend automation, they allow small and medium businesses to self-insure while saving 20% compared to traditional options.
Co-founders Will Young and Nathan Hackley started Sana to address the lack of affordable care in the United States. Wasteful spending on healthcare costs the US roughly one trillion dollars a year. The root causes are not hard to identify — misaligned incentives, lack of competition, and aging technology make it hard for traditional providers to keep costs down.
Sana sells their plans directly to employers, cutting out insurance brokers so that they can build a product around their customers' needs. The team built their technology platform from scratch to become a leader in back office automation and data-driven approaches to care management. Today, Sana covers 230 businesses totalling more than 8000 employees.
Payment needs
Payments are crucial to Sana's promise of providing a great member experience and transparent, affordable care. Will knew just how hard initiating, tracking, and reconciling payments at scale can be. As Director of Operations for Justworks, he witnessed a monthly reconciliation process that became onerous and painful with scale. So when he set out to build Sana, he wanted to do it right from the beginning. "It used to take us three days each month to get through a close and reconciliation process", said Will. "It was a wild-goose chase involving many teams. And if something had gone wrong, well... then we had to dedicate an engineering team to solving the problem."
Sana collects member and employer premiums and pays health care providers through their system, and all this money movement poses a particular payment operations challenge. By Will's estimate, a health care dollar will pass through five bank accounts before settling in its final destination. With that in mind, Sana's goal was to find a software solution to track each dollar through every step of their payment operations.
Finding the right solution
Sana had to move hundreds of payments and hundreds of thousands of dollars every month. Will and his team had originally sketched out a custom solution that involved email and manually logging into a bank portal to trigger payments. By their estimate, this would have cost $70,000 in engineering time to set up, and a further $150,000 in annual engineering and support costs to maintain.
"Moving money is critical to our business, and when we looked at the problem, it broke down to three component costs. First, the cost of having our engineering team build and maintain this system themselves. Second, the ability to scale infinitely by capturing data in the moment, and ensuring that data is available to the finance team later. And third, reducing the perils of manual entry, because it's healthcare — we just can't afford to make mistakes." said Will.
For a small team already focused on solving a problem as intractable as delivering modern affordable healthcare, the opportunity cost of building a custom payment operations solution was too high. After coming across Modern Treasury and reading the documentation, Will and his team knew they'd found the right solution.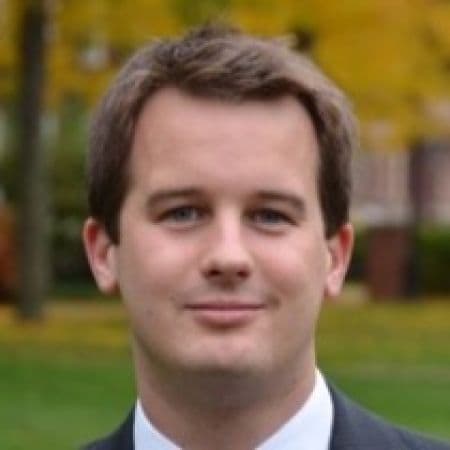 How Modern Treasury helped
Sana used Modern Treasury's APIs to integrate payments directly into their product. They've completely automated how premiums are funded by employers, and the ability to manage multiple bank accounts has made it easy to track and manage those amounts in a compliant manner. The Modern Treasury team helped Sana work through the process of setting up ACH payments with their bank. "I didn't even know who to talk to, but they routed me to the perfect person to set everything up." said Will.
Implementing the API calls took only a few lines of code and a couple of days, and now the engineering team doesn't touch it unless they need to add more payment flows. "I'm in the Modern Treasury app just about every day." said Paul Dreyer, Head of Business Operations at Sana. "It's where my team and I ensure the business is running as expected." Paul and his team are responsible for day-to-day payment operations at Sana.
The scalability of the platform and the flexibility of the APIs has allowed Paul's team to keep up with the growing needs of the business. "I think we really get the best of both worlds with Modern Treasury", said Paul. "The APIs allow us to automate new payment flows easily, but they also come with this sleek tool for the finance team to make one-off payments, and in general have a high operational awareness of payment flows."
Sana also uses the Continuous Accounting product to save time and minimize mistakes while closing out their books. With the built-in Quickbooks integration, they're able to tag reconciled payments with the right accounting categories and attribute them to the right vendors and customers within Modern Treasury and continuously sync that data over to Quickbooks.
What's next for Sana
Today, 100% of insurance payments at Sana are initiated and managed through Modern Treasury, and one-off transactions are reconciled in the system within minutes. No more team-wide investigations to follow the money.
They've found incredible traction in the Texas market, raising $21m in funding last year and have been recognized as one of the fastest growing companies in Austin. Now, Sana aims to bring their unique model of affordable self-insured healthcare to small and medium businesses across the country this year. Expanding to more states is going to require more sales people, and different payment flows to handle state-specific requirements. With Modern Treasury, Will and his team can focus on what matters: growing their business to serve those in need of great health care.
Payment Methods
ACH
Same Day ACH
Reach out to our team for questions about Modern Treasury.
Talk to us