Vinovest democratizes investing in fine wine with help from Modern Treasury
10,000+
virtual accounts managed with Modern Treasury APIs
5
days to integrate with Modern Treasury
15+
hours saved per week avoiding manual reconciliation
Vinovest was started in 2019 with the goal of making investing in fine wine accessible to anyone. They use Modern Treasury's Virtual Accounts product to automate reconciling deposits from customers investing in wine and the Payments product to power withdrawals when they sell their assets. Vinovest processes thousands of transactions every month through more than 10,000 virtual accounts that they easily manage for their customers with Modern Treasury's Virtual Accounts API.
About Vinovest
The idea for Vinovest was born when co-founder and CEO Anthony Zhang learned that fine wine as an asset class had consistently outperformed the S&P 500 over the last three decades. However at the time, investing in fine wine was only available to the ultra-wealthy. He started Vinovest with co-founder Brent Akamine in 2019 to build a fine wine investing platform that would make the asset class accessible to everyone.
Vinovest uses a combination of wine industry experts, sommeliers, and algorithms to curate investment-grade wines for their customers. Wines are sourced from reputed exchanges and are then authenticated, stored, and secured in fully insured warehouses by Vinovest's operations team. Customers have outright ownership over their wines and can choose to have them shipped home for consumption.
Vinovest needs to natively support money movement in their product to truly democratize wine investing. Embedding payments, reconciliation, fund management and balance tracking in the Vinovest application is critical to providing a self-service investing experience to their customers.
Payment needs
Vinovest handles thousands of transactions every month across investments and withdrawals. Since most of these transactions are initiated directly by customers, Vinovest also needs to provide complete visibility into payment status so that customers know where their funds are.
Today, Vinovest's investing app supports three money movement and reconciliation flows:
Receive deposits from customers over ACH and wire transfers.
Reconcile them to customer balances on the platform.
Allow customers to withdraw funds to bank accounts linked to Vinovest.
When they first started, Vinovest only supported payments over ACH. As the product started to gain traction, they realized they also needed support wire transfers, especially for customers that had invested in fine wine in the past and preferred to do so via a wire from their private investment accounts.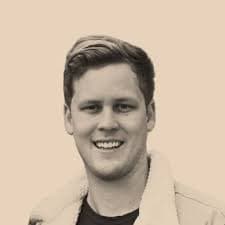 Finding the right solution with Virtual Accounts
Building a simple and intuitive payments experience with full support for ACH and wires in the Vinovest web application was a key requirement. They also needed to validate users' third-party bank accounts linked to Vinovest and verify their balances to reduce payment failures and returns.
Having already built support for ACH, they started looking for a solution that would automate reconciliation for incoming wire transfers. Payment volume via wires had grown quite a bit, increasing the load on their operations teams. At the time, they had a manual process that required team members to examine the remittance information on the transaction to identify the customer. They tried to solve this by building a tool to automate parsing this information, but it became clear that the tool wouldn't scale well.
Vinovest identified virtual accounts as the most scalable solution to this problem. Virtual accounts are sub-accounts within your main bank account that have unique account numbers. Though they can directly receive transactions from external accounts, the funds are aggregated in the main account. By issuing a unique virtual account to each customer, they could easily attribute and reconcile payments. "We looked at a few different solutions before choosing Modern Treasury, but they were too expensive and didn't have all the features we needed," said Conrad Kurth, Director of Engineering at Vinovest. "We chose Modern Treasury because of the simplicity of the Virtual Accounts API and the ease of the bank integration."
How Modern Treasury helped
Vinovest decided to use Increase, Modern Treasury's Instant Bank Partner as the underlying bank for their virtual accounts. Setting up a bank account was quick and easy through Modern Treasury's integration with Increase. The documentation and guides also made for a seamless API integration. In total, it took Conrad less than 5 days to set up Modern Treasury and connect it to the Vinovest application.
With the Virtual Accounts API, Vinovest could provide a unique virtual account number to each customer. They could also manage creating, updating, and deleting virtual accounts via the API. Customers can send a wire transfer directly to the virtual account instead of the main Vinovest bank account. Each virtual account is mapped to a to easily connect it to the customer's profile. The customer's external bank account is securely verified and linked to their profile using Modern Treasury's built-in Plaid integration. When the virtual account receives an incoming wire, Modern Treasury fires a webhook event that contains payment details like originator information, amount, and most importantly, the virtual account number. Vinovest could completely automate reconciliation as a result, using webhooks to post transactions and balance updates to customer accounts as soon as they receive wire transfers.
"Building a direct integration with a bank for Virtual Accounts was never in the cards for us," said Conrad. "We didn't want to staff a team to maintain the integration or be in a position where we had to repeat the process if we added a new bank partner. Modern Treasury is paying for itself already, many times over." Modern Treasury also helped them solve other payment operations problems that are a part of using virtual accounts, like enabling customers to withdraw money over wire transfers and automatically reconciling them to the cash balance in their main account.
Today, automating reconciliation with virtual accounts saves their operations team 15 hours a week on average. The Modern Treasury web application also provides full visibility into payment statuses, allowing them to monitor payment operations and answer customer support questions without needing assistance from the engineering team.
What's next for Vinovest
They've seen great traction since their launch in 2020. They've expanded the market for wine investing by making it more accessible, but also garnered interest from existing wine investors through their sleek product and customer experience. Continuing to improve the experience and acquiring new customers is a big focus for them.
As far as Modern Treasury is concerned, they want to explore providing more embedded financial services. They're looking into using to track user balances and transactions in the app. The Ledgers API can be linked to the Virtual Accounts API to provide an embedded banking experience to customers. They also want to explore using Modern Treasury for ACH payments. "Modern Treasury really simplifies all the hard things about bank integrations," said Conrad. "Using your APIs has really given us the freedom to focus on our core product."
Use Cases
Financial Services
Reach out to our team for questions about Modern Treasury.
Talk to us
Subscribe to Journal updates
Discover product features and get primers on the payments industry.
Subscribe

→
---
---