Webinar
Watch Goldman Sachs, Nacha, and Modern Treasury discuss the future of embedded payments.Watch the webinar.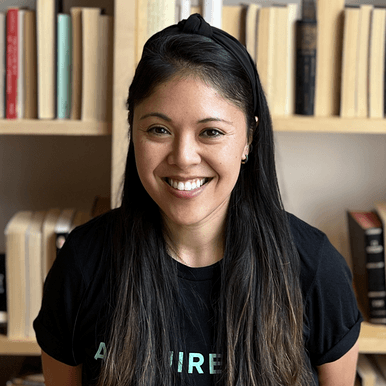 Background
When I started at Modern Treasury, one of my first major projects leading content was the creation of our first brand video. The task was a bit intimidating because Modern Treasury had cultivated a strong brand voice via the journal, and I wanted to make sure that translated to a live medium. Additionally, this would be the first visual impression of us, so it was important that we not only delivered a video that portrayed our vision statement—to help businesses move money with confidence—but also that we stood out from all the other "explainer" videos.
Getting Started
I went about the business of shopping for a creative agency who could help us tell our brand story in our way. We decided to move forward with Near Future, a Bay Area-based company, who were used to working with emerging brands, and had experience with fintech, so they quickly understood our business and what we wanted to convey.
Among the early treatments that Near Future presented to us was a practical world driven by dynamic mechanism like a Rube Goldberg machine to tell the story of payment operations.
We loved this idea, but wanted to turn it on its head a bit: what about a practical world where Modern Treasury's payment operations software is the next generation of a Rube Goldberg machine? Instead of waiting for the previous mechanism to trigger the next step and so on, Modern Treasury is more automated—all the parts moving continuously, smoothly, and intelligently.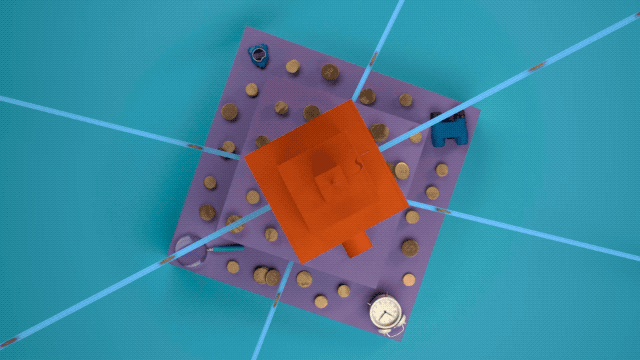 GIF of the brand video, showing coins flowing in and out of a building on a dais
Refining Ideas and Building Sets
Once we mapped out the audio and visuals, I got to explore the more fun parts of video creation. I met up with Near Future's partners at Practice Studios, who showed us early prototypes of the practical set: the 3D-printed coins the size of a human palm and the Hot Wheels-like ramps spray painted into our brand colors that would convey these coins throughout the video.

Early prototypes from Practice Studios
This first glimpse gave off a Fantastic Mr. Fox feel that we wanted to lean into. As they built the rest of the set, I made other important video decisions, like choosing our hand and voice talent, and exploring music options that would reinforce the Fantastic Mr. Fox style that resonated with us.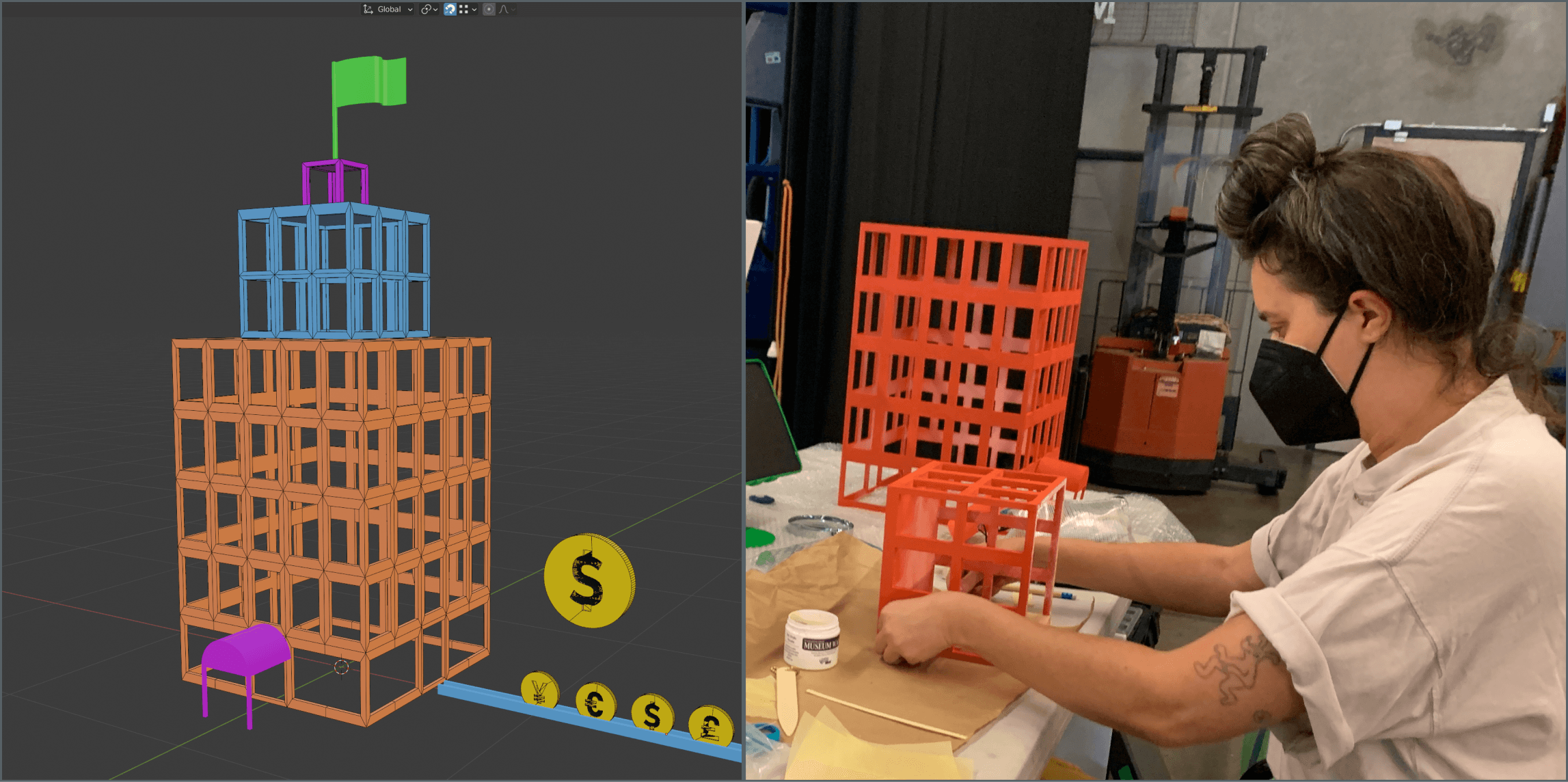 Practice Studios building design and creation
Production and Post-Production
When it came to filming, Near Future had established two filming days on a set in the East Bay Area. Along with our Head of Design, Duncan, who had been helping make important brand decisions along the way, I was invited to set. The team also set up a live video feed for those who couldn't be there in person. Covid-protocols had everyone in masks, which, along with the colorful, practical building erected on a purple dais against the bright backdrop, made the studio look and feel like a cross between a construction site and a broadway set design.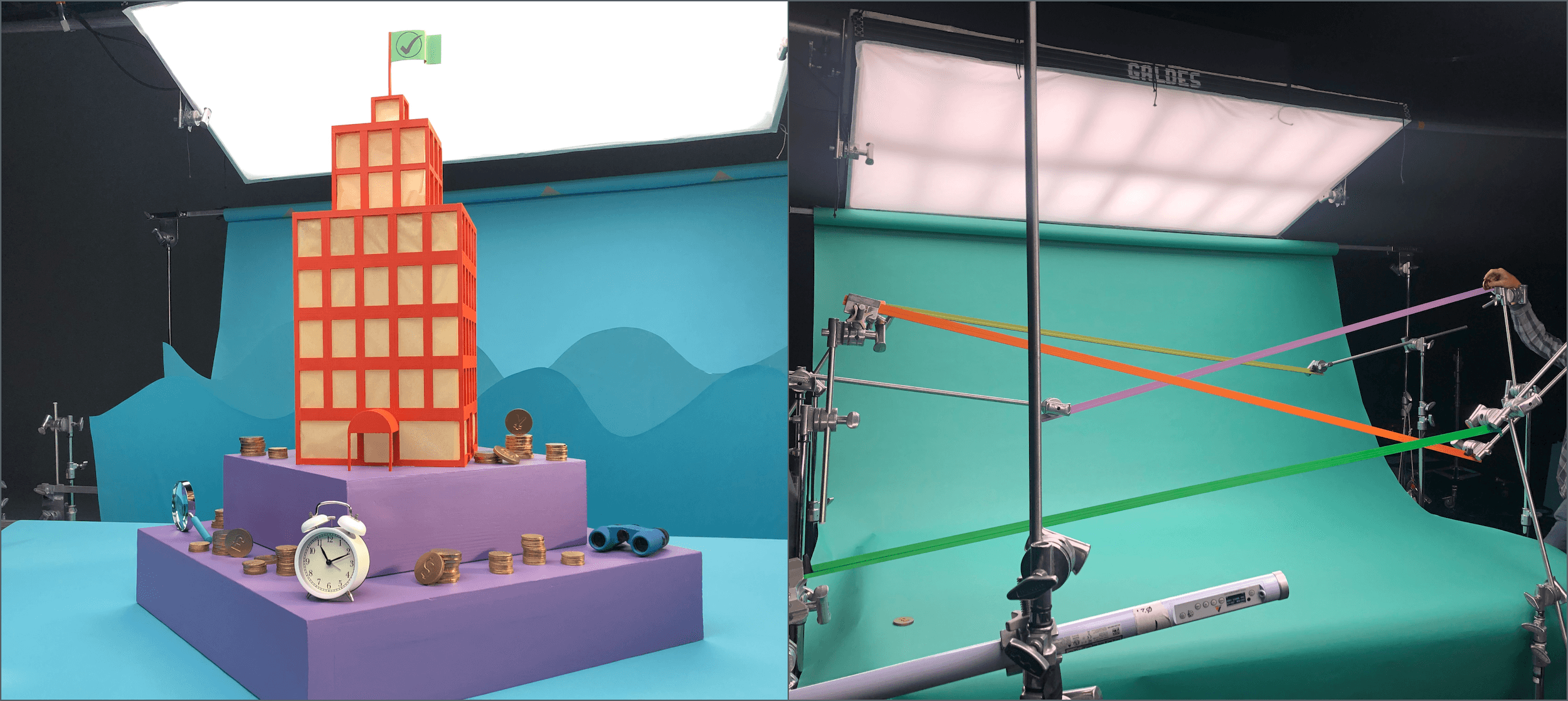 On the set of the Modern Treasury video shoot
Once we wrapped filming, Near Future took the raw footage and applied some computer graphics wizardry and sent over the first rough cut. We went through many iterations refining various aspects of the video, from the speed of the coins, to the pace of the voice over, to the API calls in the JSON code that was previewed.
GIF of the brand video, showing coins of various currencies rolling across "payment rails"
We wrapped post-production just in time to share with the entire Modern Treasury team at our first off-site in over a year.
Conclusion
I'm so thankful to the Near Future team, who helped us translate our vision into a reality. This was our first video, but won't be our last, and we're excited to continue to bring our content to life in new ways, so payments enthusiasts can continue to learn more about payment operations.
If you're interested in learning more about Modern Treasury or payment operations, reach out to talk to a payments advisor.
P.S. We got to keep the building from the set. It now lives in the library of our new San Francisco office.
The building from the brand video, now in its permanent home in Modern Treasury's San Francisco office