Webinar
Watch Goldman Sachs, Nacha, and Modern Treasury discuss the future of embedded payments.Watch the webinar.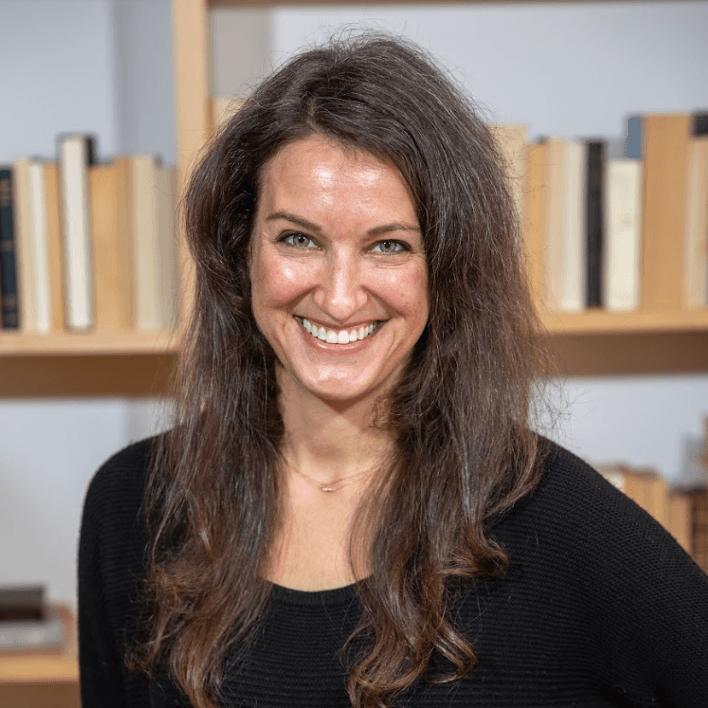 Opening our San Francisco office was a milestone moment on the journey of building a company. We had never had our own office before, and we grew 5x between March of 2019 at the start of the pandemic and September 2021 when the space opened. We craved the face to face connection we had been missing.
We designed our office to be a "lush library," beautiful enough to compete with working from home. We know we're competing with the comforts (and challenges) of working from home, so we designed different parts of our office to take on different roles that can't be captured over video.
Our all hands and living room is a place for the team to gather. This is where we were when our Series C was announced internally. It is also where we had our first in person Coffee Break with Chetan Puttagunta.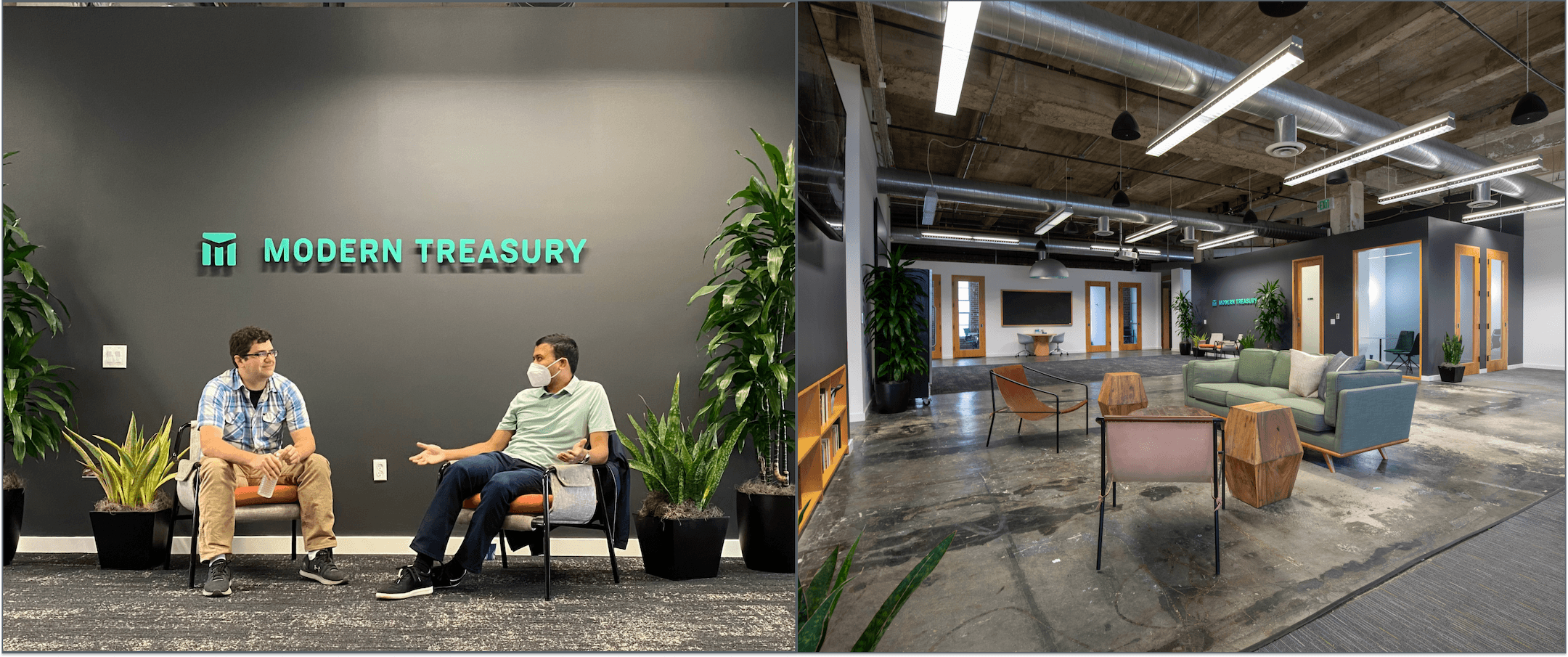 We got standing desks so employees can sit (or stand) with their team, while still being spaced out. Our large windows also provide the space with plenty of natural light.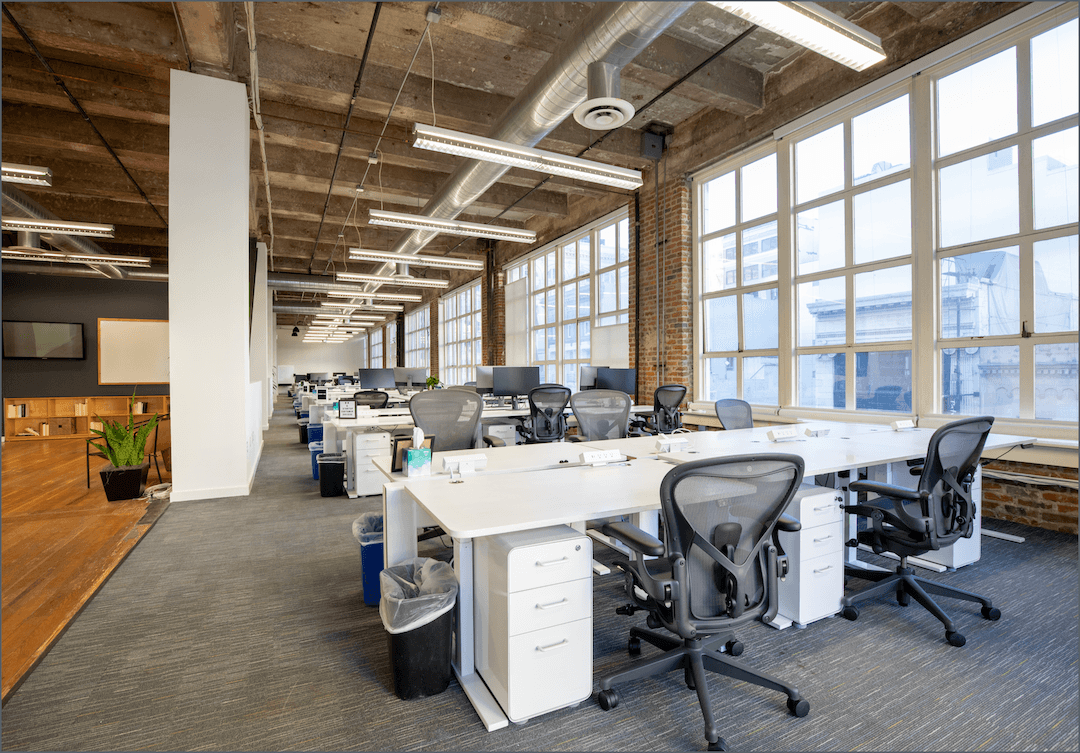 Our conference rooms are useful for when a quiet and private space is needed. When planning the office opening we kept in mind the importance of creating an environment where both remote and in-office workers feel equally included. We made it an experimental policy that if the entire team is not meeting in person, everyone joins virtually. In addition to our larger spaces, we also have small meeting rooms where folks can take those calls.

We also have three different collaboration spaces—energetic, ambient, and quiet. We chose to use recycled furniture, made sustainably. We wanted our office to be able to repurpose some of the old furniture that would otherwise end up in a landfill, so we have secondhand standing desks from the previous tenant, and some of our conference room tables and chairs from offices that were being liquidated across the Bay Area.

Our kitchen is filled with books, snacks and drinks. Sitting together as a team over lunch is one of the great joys of coming back to the office together.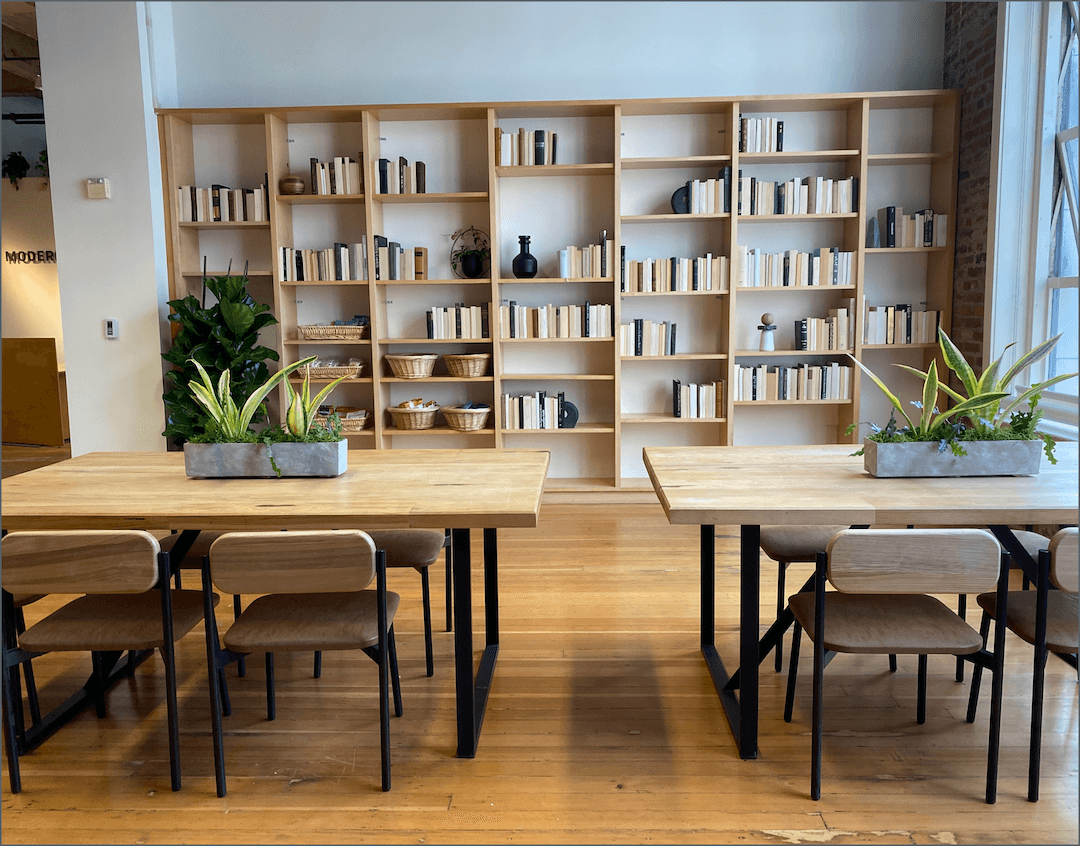 To give the space a true Modern Treasury touch, we are featuring the artwork from our talented employees. All our employees were compensated for their work and we printed their pieces at a local printshop and had them framed.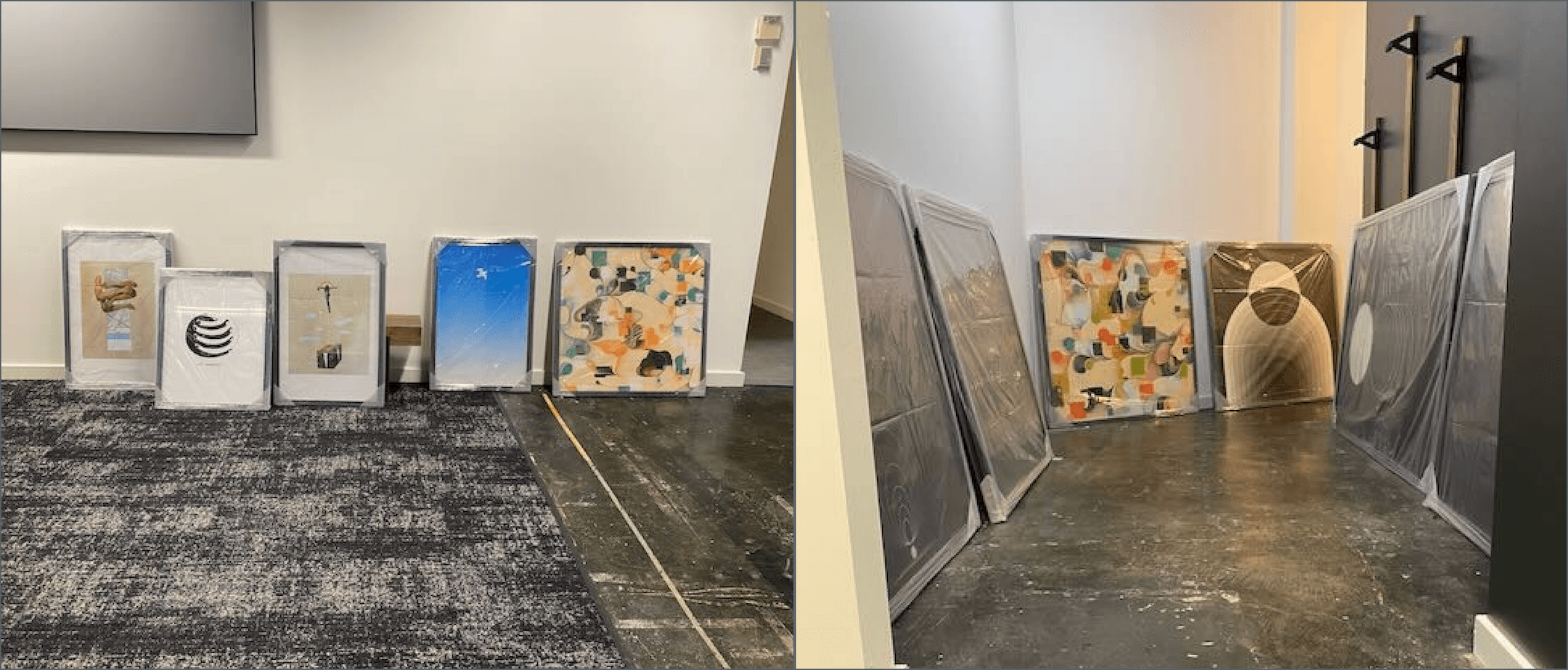 Although there is still work left to be done, we are incredibly proud of the space we have created. Modern Treasury takes pride in being able to offer both remote and in-person working experiences for our employees. We are also in the process of opening a New York office.
If you are interested in working in this space or joining our team that is building the future of money movement, join us! We're hiring.