Real-Time Gross Settlement (RTGS) is a system for electronic payments between two banks, where the transactions process and settle in real time rather than being batched. By processing transactions without batching, transactions are able to process and settle, as the name suggests, in real-time.
What is Real-Time Gross Settlement (RTGS)?
Unlike ACH payments which rely on batch processing, when a customer requests a RTGS transaction be sent from their bank, that transaction is instantly sent to and settled at the receiving bank.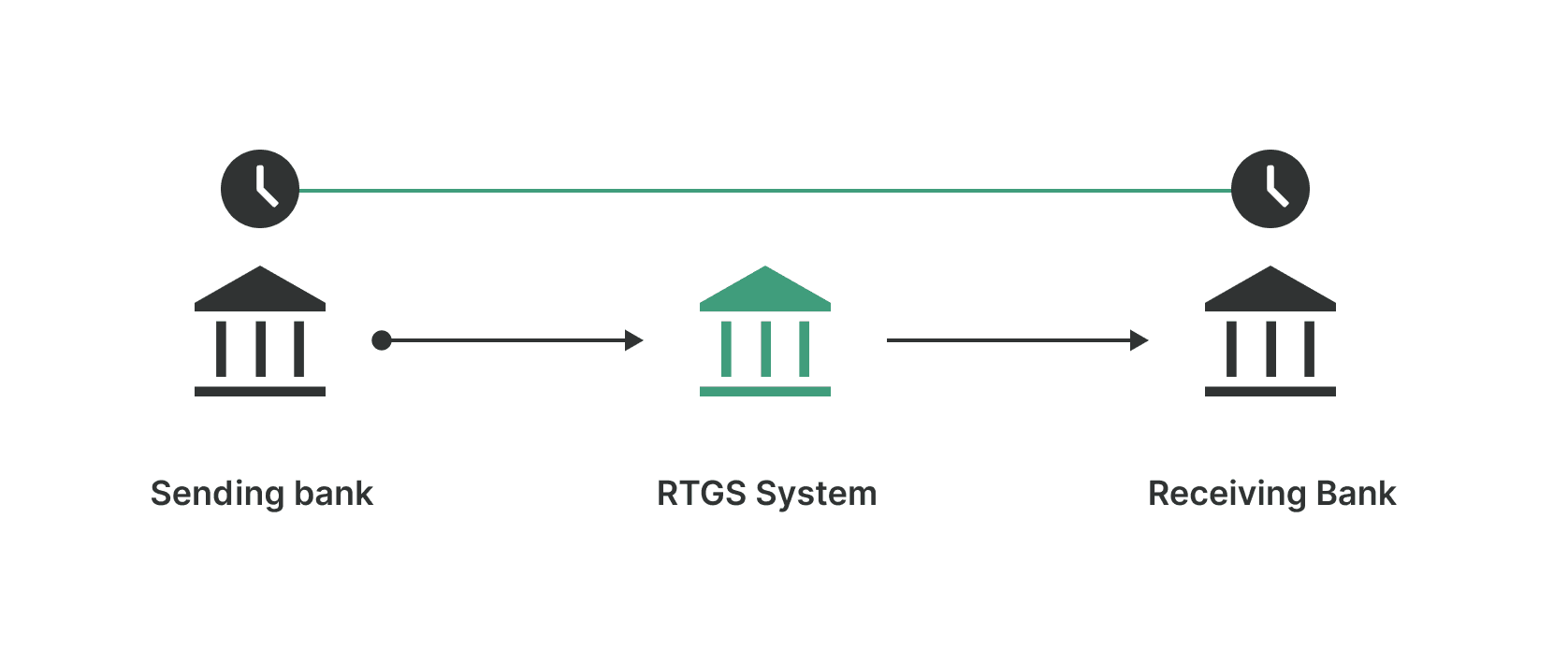 Depending on which RTGS system is being used, transactions can settle anywhere from instantaneously to within 30 minutes.
RTGS systems are managed on a nation-wide level by a given nation's central bank, and transactions are limited to those who bank within that central bank's country. While some RTGS systems may be available 24 hours a day year-round, each system and its operating hours are different.
RTGS is generally better-suited for larger transaction amounts where funds need to be moved quickly and as securely as possible. RTGS can help minimize the potential for fraud against large dollar amount payments by allowing a smaller window of time in which the critical information about a high-value payment is vulnerable.
Notable real-time gross settlement systems include:
How Does Real-Time Gross Settlement (RTGS) Work?
There is no physical exchange of funds with a real-time gross settlement system. Rather, the central bank can simply adjust the account balances of both accounts involved in any given transaction. For example, if Dominga Davis sends Randal Whitley $1,000,000 the central bank can adjust their accounts accordingly: reducing Dominga's and increasing Randal's by $1 million.
Subscribe to Journal updates
Discover product features and get primers on the payments industry.
Subscribe

→
---
---