Webinar
Watch Goldman Sachs, Nacha, and Modern Treasury discuss the future of embedded payments.Watch the webinar.
How to build a BSA/AML compliance program
Building a compliance program is difficult, but essential to safeguard against financial fraud and money laundering. This white paper walks through step by step, what you need to build a resilient compliance program.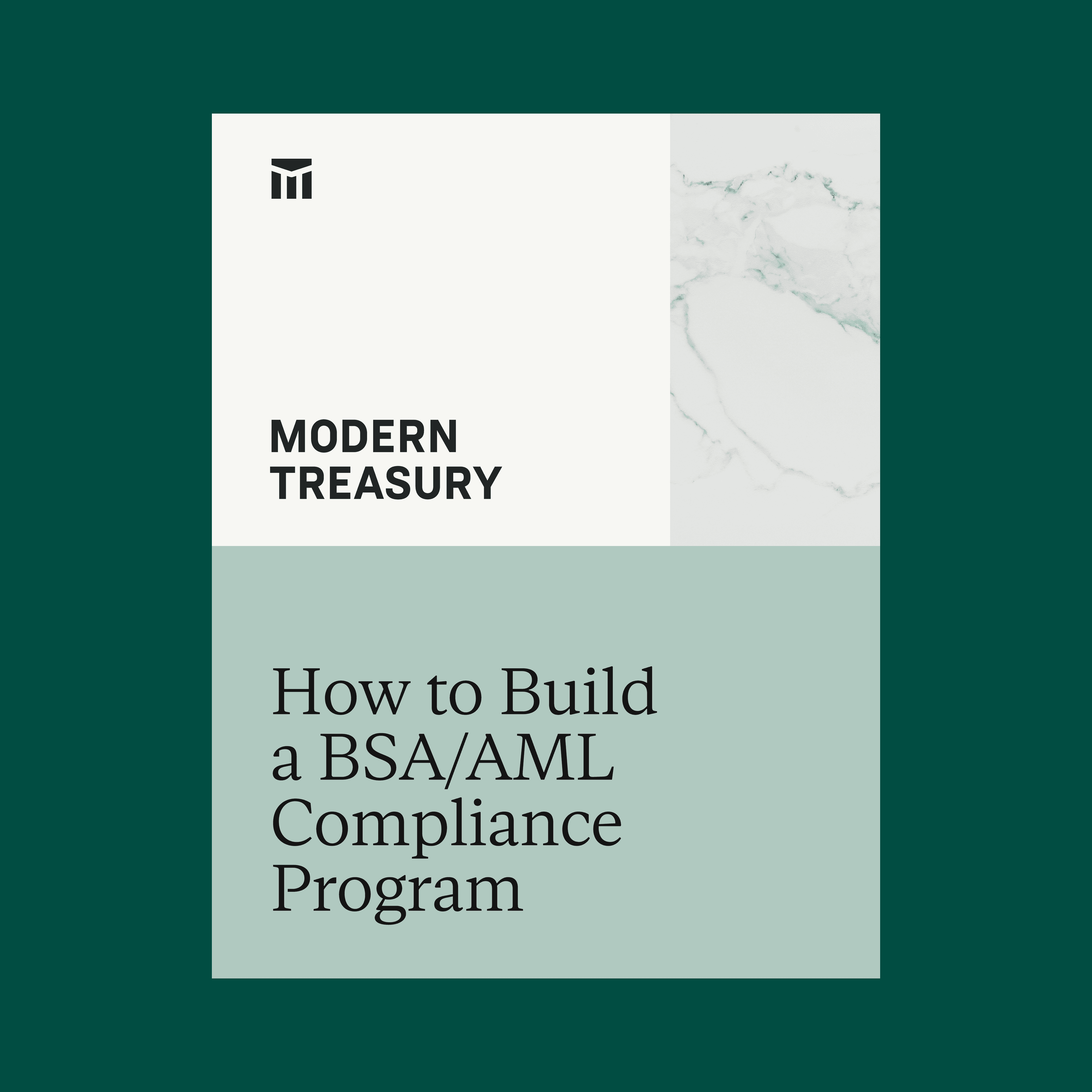 What you'll learn
You'll learn how to build a robust compliance program by understanding the following:
Core Components
We provide an actionable three-part framework that you can use to build and run a successful compliance program

Key Terms
We provide a dictionary that explains alot of common compliance jargon in plain English.
Software Requirements
Good software can be pivotal to launching a compliance program. We explain the most important things to look for when evaluating different software solutions.
About Modern Treasury
Modern Treasury's payment operations platform and flexible APIs enable you to add money movement and tracking to your products without the heavy lifting.