Webinar
Watch Goldman Sachs, Nacha, and Modern Treasury discuss the future of embedded payments.Watch the webinar.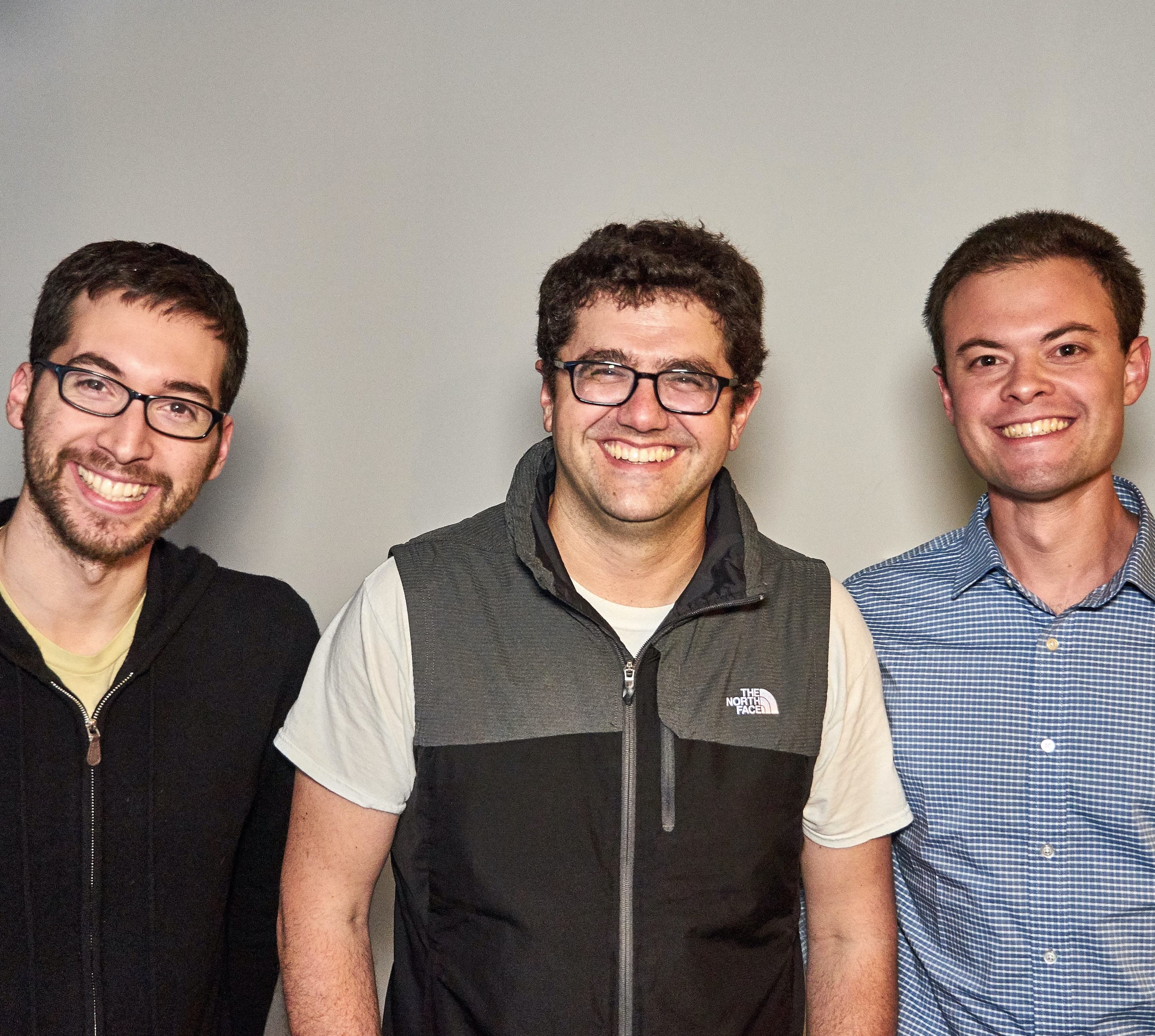 Sam, Dimitri, and Matt
Co-Founders
Today, we are delighted to share that Modern Treasury reconciled over $1B in payments for our customers last month, up from our first $100M month last August. We're thrilled to be growing at a 37% compound monthly rate as we serve new customers and see our existing customers thrive.
This milestone is a testament to our team's efforts to build out our infrastructure, to enable new capabilities, and to offer faster bank integrations. Importantly, this includes instant banking, which lets our customers apply for a bank account as they sign up for Modern Treasury, and if approved, start initiating payment orders immediately.
Software has a magical property to it, that once written, it can be used again and again, by ever more users [1]. It wasn't so long ago that we were in
Y Combinator and working out of an apartment on Montgomery Street, dreaming of a new product category, trying to make sense of the NACHA guidelines, and sending our first few payment orders. Here's Sam unwrapping what was a most exciting use of our YC funds in the summer of 2018. The same basic code that was written that summer—with many iterations and refinements, of course—is now being run across hundreds of thousands of transactions per month worth $1 billion in reconciled volume. What a ride.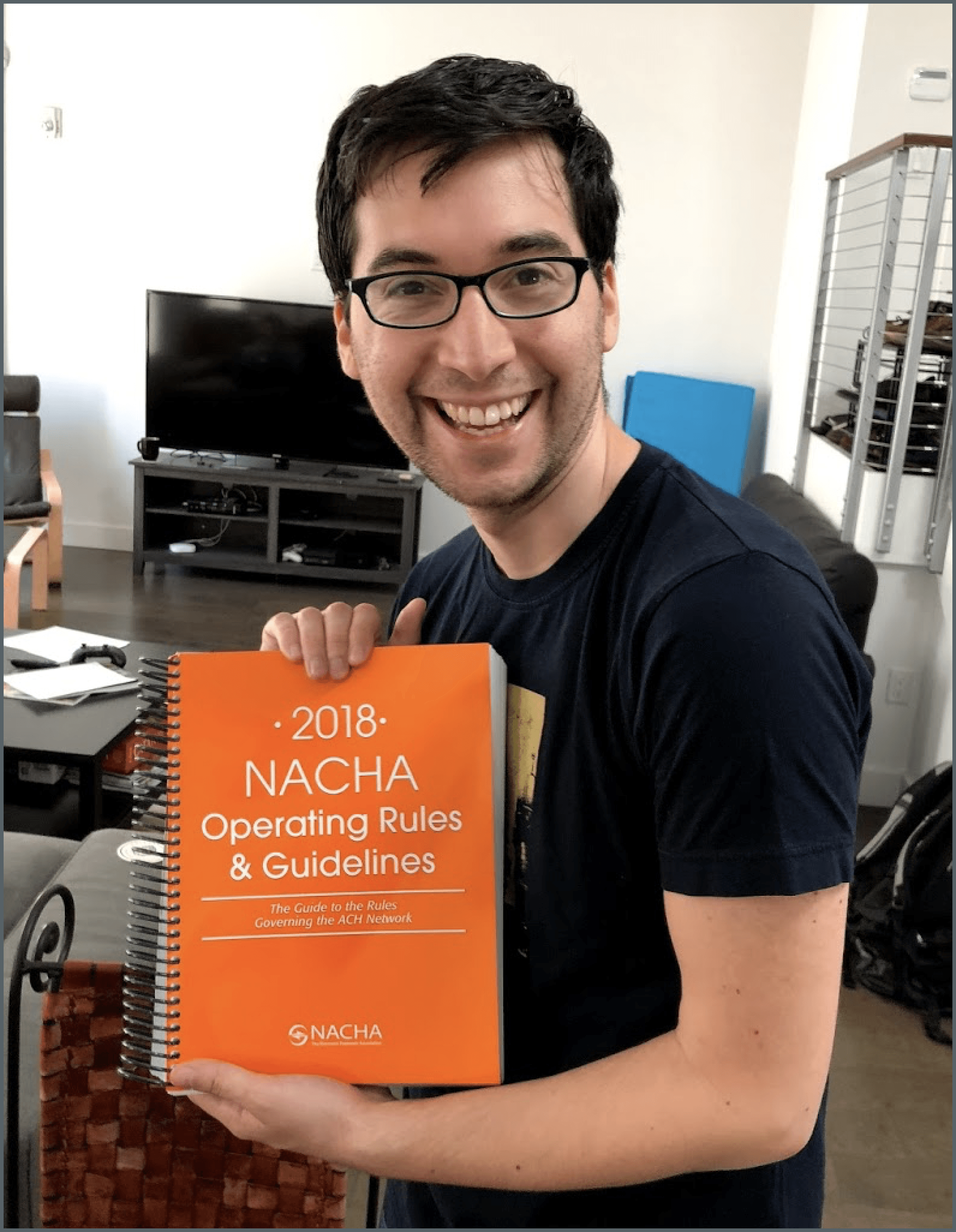 Co-founder Sam Aarons holding up the 2018 NACHA Operating Rules & Guidelines
We're also excited to share that we have enabled a Currencycloud integration and added Global Payouts, which will enable our North America-based customers to make multi-currency payments anywhere in the world. This new capability not only opens us up to new opportunities, it also benefits existing customers who can now use Modern Treasury to manage their international payment needs, whether those are frequent and ongoing or occasional.
Thank you to all our customers who take the time to give us feedback and ideate on products with us; you inspire us to keep delivering for you, and not only by your repertoire of great Slack memes.
Thank you, also, to our incredible team. We would not be here without your dedication, brainpower, and creativity. Reach out if you'd like to learn more about Modern Treasury or join our growing team!
What's past is prologue, and we're just getting started with Chapter One.