Webinar
Join us for a live discussion on recent bank failures and the importance of resilient payment systems.Learn more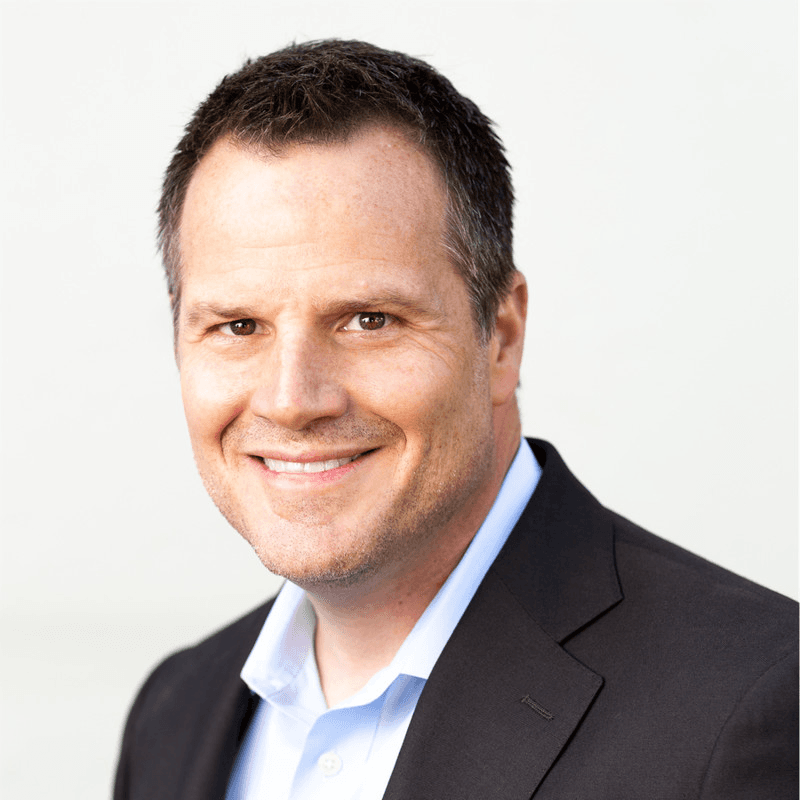 I was thrilled to join Modern Treasury as Chief Revenue Officer in December, in large part because of the current team's values. Helping companies assess and deploy robust enterprise technology is all about curiosity, deep listening, and a genuine interest in customer outcomes. Contrary to popular opinion, the best salespeople aren't slick—they're authentic. This team gets it. I also appreciated right away that delivering seamless, efficient payment operations is incredibly challenging. And the potential impact is enormous.
The Road to Modern Treasury
My career has focused on the intersection of two passions: technology and sales. After graduating from CU Boulder, I got my start in sales at several startups and joined Salesforce in 2006 as an Account Executive. The decade I spent at Salesforce included both sales and leadership roles and culminated in two years as part of their APAC leadership team. Slack's legendarily viral product fueled growth for years before putting much proactive energy into accounts. At that point, I was recruited to grow and lead Enterprise sales there. Over a four-year timeframe, we added countless customers and scaled the team to include Government, Education, and Latin America.
After Slack I made a purposeful shift to the startup world and joined Codat, the universal API for small business data, where I ran global sales once we'd built out the US business and established core processes. I'm grateful to have modeled my selling and leadership style after remarkably talented leaders and colleagues, who set an incredibly high bar, prioritize sincere discovery, and ensure customers see value.
When I met Dimitri Dadiomov, Modern Treasury's CEO, and then the rest of the team, several things stood out. First, the people here are incredibly smart, humble, and dedicated. Second, there's a massive amount of surface area to cover. The bulk of B2B payments happen via bank rails—annually, $750T moves via ACH and wire as opposed to $4T moved via cards. No one else has successfully solved the challenge of modernizing this funds flow. No one else is integrating with bank rails to unlock efficiency, accuracy, and agility for a broad set of businesses, across the full cycle of money movement.
At Modern Treasury, I could see the value of business strategies I know work: hiring scrappy, curious people, as well as getting close to customers, navigating complex deployments, and growing accounts over time. I've always cared about delivering transformative, quantifiable, and trusted solutions. Within my first few weeks in the role, several customers have expressed that they couldn't have built their core offering without Modern Treasury. That's powerful.
The Path Forward
I've been blown away by this capable, committed team, and I'm excited to be part of Modern Treasury's next chapter. Our company is at an inflection point—moving forward with rock solid technology, an impressive and growing set of key customers, and a strong track record for getting customers live (and retaining them).
We're also in the fortunate position to be expanding our team. Specifically, we are seeking a diverse set of passionate, intellectually curious, and gritty people to join as Account Executives, Solutions Engineers, Business Development Reps, and Managers. This group will work together to raise awareness about how software can transform a business's money movement, and unlock real possibilities and efficiency.
Making the most of the massive opportunity in front of us will require significant and sustained focus. The team must ensure we deliver mission-critical solutions for innovators in several key industries without spreading ourselves too thin. There's a real opportunity for Modern Treasury to level up, bringing our differentiated solution to an even wider variety of companies—businesses that require sophisticated, accurate, and instant payment flows with airtight tracking across all lines of business.
As we expand our focus to more mid-market and enterprise customers, our close partnerships with leading banks set Modern Treasury apart from comparable solutions. These partnerships also introduce potential for significant shared benefit, with big opportunities for both customers and their chosen banking partners. There's never been a better time to help companies introduce, streamline, or expand payments within their product or service.