Webinar
Join us for a live discussion on recent bank failures and the importance of resilient payment systems.Learn more
Bank connectivity, payment controls, and automatic reconciliation all in one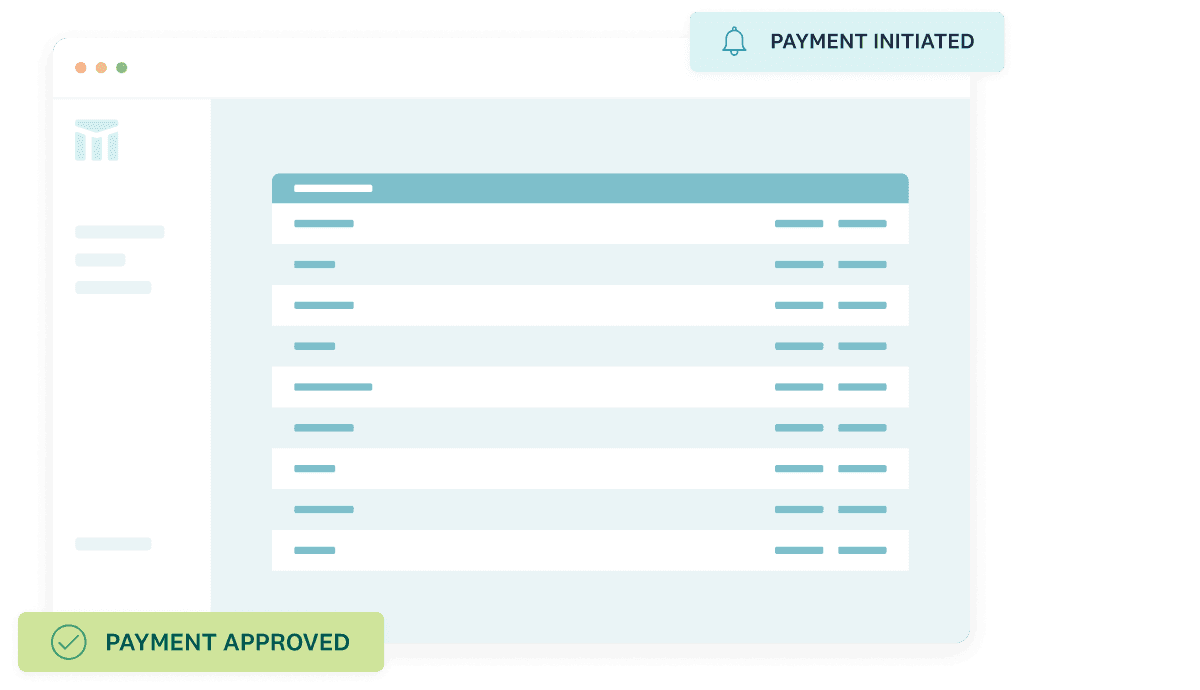 One portal for all your banks and payments
Control
Configure robust, custom workflows for financial controls. Deliver compliance with custom rules for payment routing and approvals.
Automate
Cut down manual, CSV-based processes. Reconcile to cash automatically then close books instantly.
Centralize
See balance and transaction from multiple banks in a single portal. Simplify recons by tracking each and every payment.
Integrate
Connect directly to a general ledger. Stop inputting bank feed data from one system to another.
Frequently Asked Questions
Are transactions limited by dollar amount?
There are no dollar limits to any single transaction. Our platform operates in conjunction with your bank, so we can help you send and receive money up to any limits established with your bank partner.
Can our team do bulk uploads?
Yes, you can upload and download data in CSV format anytime you need to.
How many transactions can our company make?
There are no limits on transaction count.
How many counterparties can we pay or charge?
Counterparty count is unlimited.
How do I release payments?
Relieve the pressure of frantically logging into a bank portal for wire cutoff each day. With Modern Treasury, payment approvals and release rules are entirely customizable by your organization. Rules can be set by payment type, transaction amount, or any other attribute you track.
Can I give some team members view-only access?
Yes, we have a permissioning system that allows custom view or edit access by bank account and functionality. For example, you could have one team that is only able to view data related to one bank account. And you could have another team that can make payments (write) out of all your bank accounts.
How are users notified that payments need to be approved?
You can set alerts for payment approvals to be in-the-moment or a daily digest.
Does Modern Treasury intermediate funds?
No, Modern Treasury moves money on behalf of customers from their own bank accounts. We do not sit in the flow of funds at any point in the payment life cycle.