Webinar
Join us for a live discussion on recent bank failures and the importance of resilient payment systems.Learn more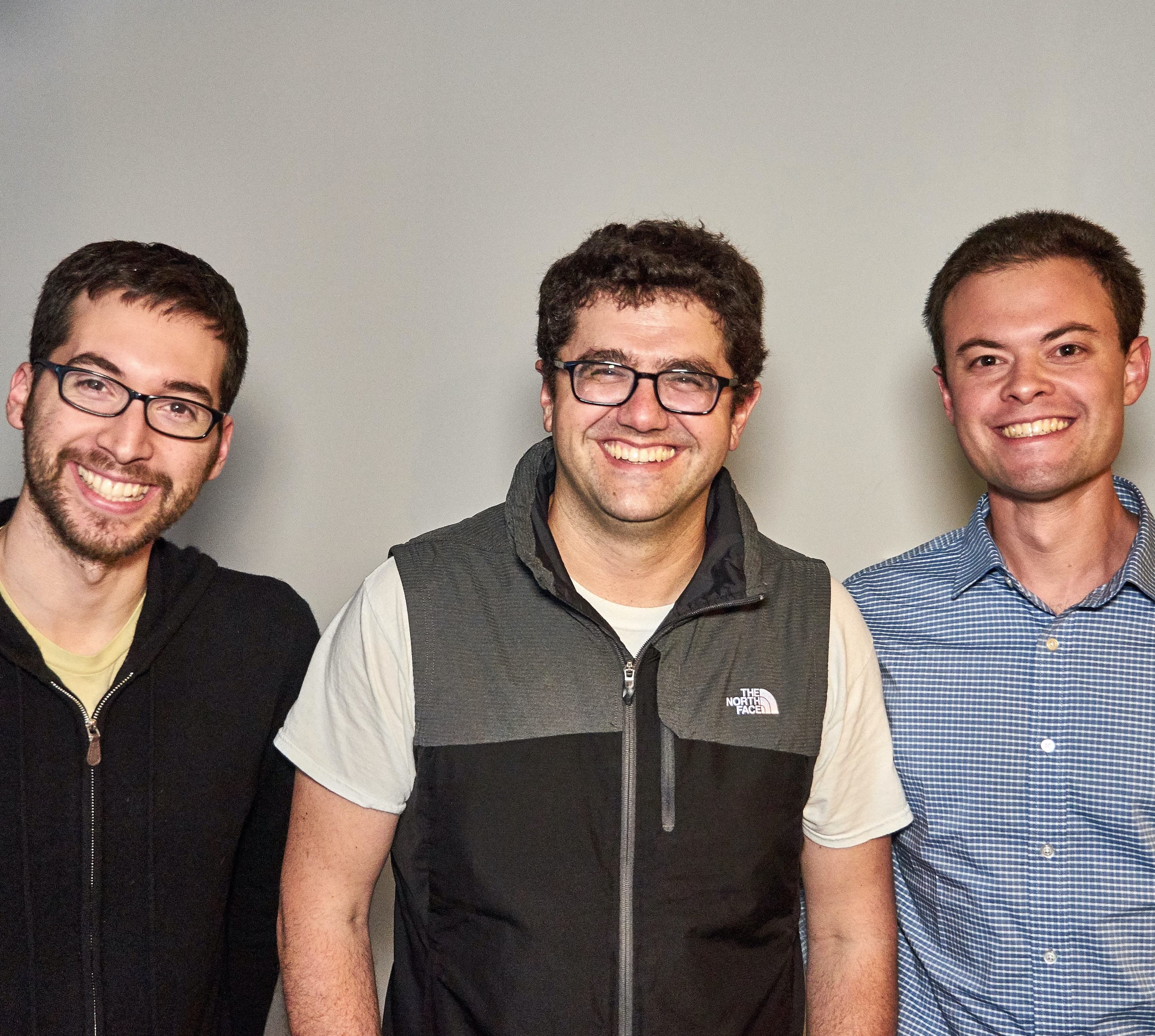 Sam, Dimitri, and Matt
Co-Founders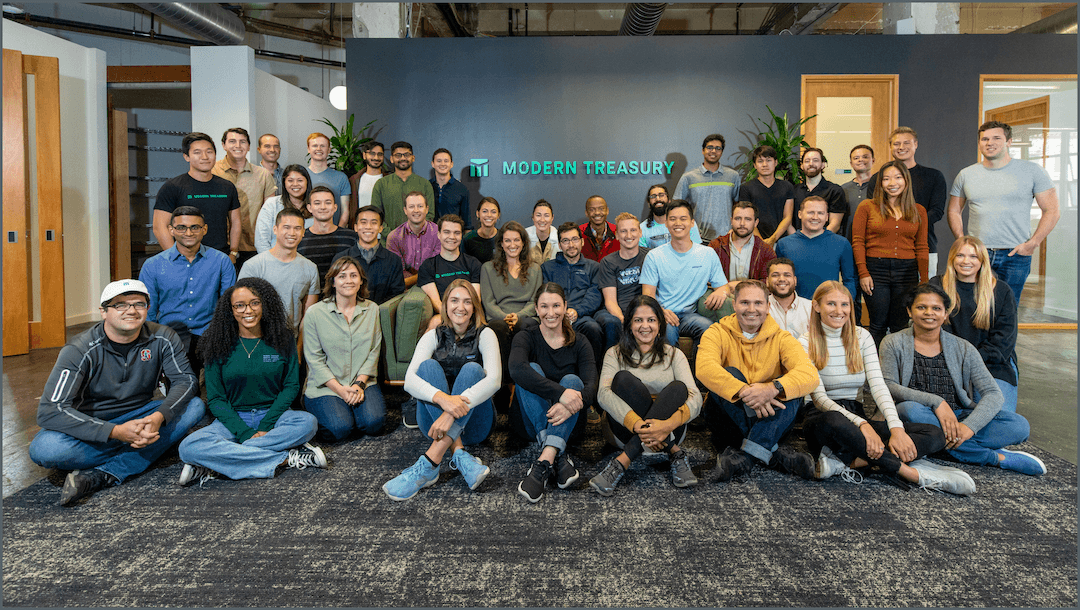 Since the very start, we've believed that Modern Treasury must be built to serve all companies. This ranges from two founders starting a new business that moves money to the largest companies in the country that run major swaths of our economy.
Our belief has held true. We've partnered with leading banks to serve larger and larger customers over time, and as we've done so, our volume has grown from $10M per month two years ago, to $100M last fall, to over $2 billion per month today. What's more, we serve an ever-expanding base of clients in the economy's most important sectors, from real estate and healthcare to education and financial services. Every week we discover new business opportunities that Modern Treasury can enable.
Today, we are thrilled to share that we raised $85M in a Series C funding led by Altimeter Capital, with participation from Benchmark, Quiet Capital, and other existing investors. The new financing values the company at over $2 billion and positions us to build an enduring, independent company that allows businesses everywhere to move money with confidence.
There are many important moments along the journey of never-ending work it takes to build an enduring and valuable company. Fundraising is only one such milestone. We were lucky enough to share the news with the team last week, at our first gathering since we were fewer than a dozen people before Covid-19 hit. It was a magical moment for us as founders: the wires were being reconciled as much of the team met each other in person for the first time.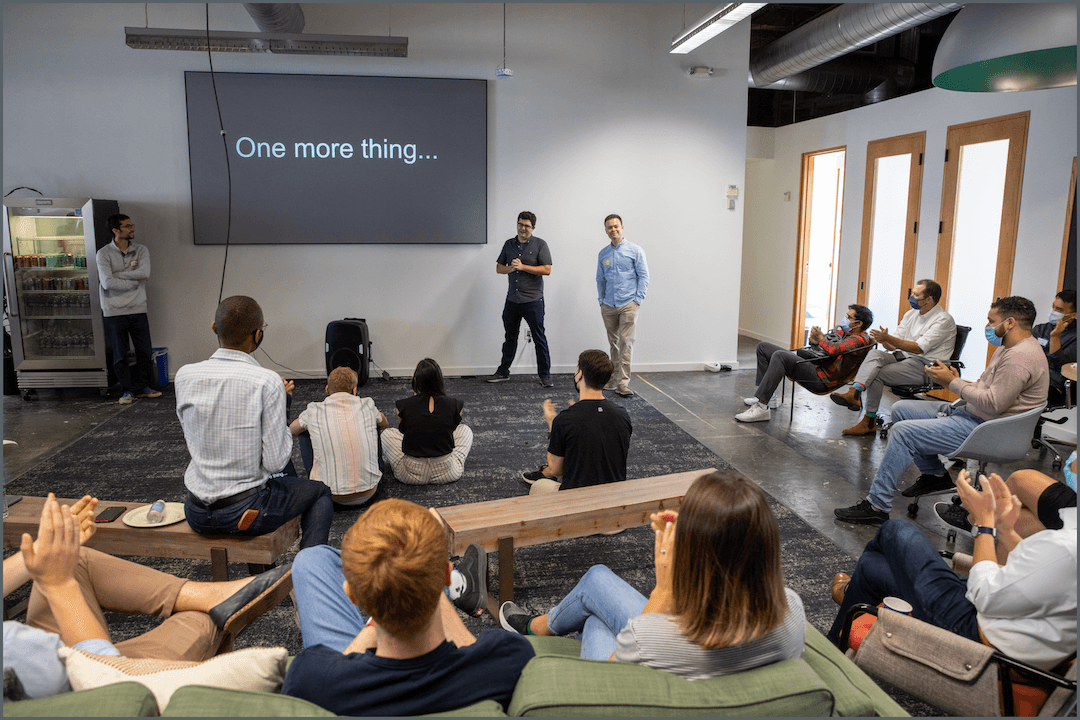 Just sharing the news with the team.
We plan to use the capital to integrate more closely with our partner banks and invite more leading banks to work with us, expand our product footprint and deepen the products we offer, and add to our incredible team. We're building on recent momentum in all three areas. Last month we shared that Shruthi Murthy joined us as our head of engineering and we opened our San Francisco office. Earlier this year, we launched our Ledgers product, partnered with , and added support for Global Payouts.
Perhaps most importantly, we've been guided by our values: we've continued learning, our customers continued building their own best companies, and we kept investing in the longevity of our business. Building a company is a long journey, and we're hiring builders to join the team. If that might be you, we're hiring!
What is past is prologue, and we're just getting started with Chapter One.