Webinar
Watch Goldman Sachs, Nacha, and Modern Treasury discuss the future of embedded payments.Watch the webinar.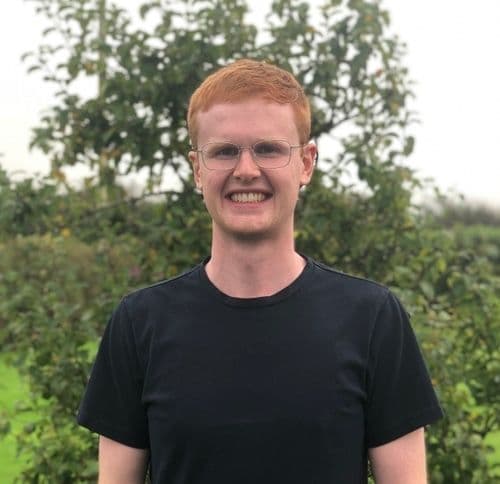 Today we're launching Audit Logs. We've always had an audit trail for Payment Orders. Now, all user and API actions will be logged and available throughout our app.
Modern Treasury users who are admins can view a log of all actions including IP address and approximate location. This is great for determining who performed an action and what exactly was changed. You can see more about each logged event by clicking the View Details action on the audit log. As elsewhere in the app, CSV exports are available for audit logs.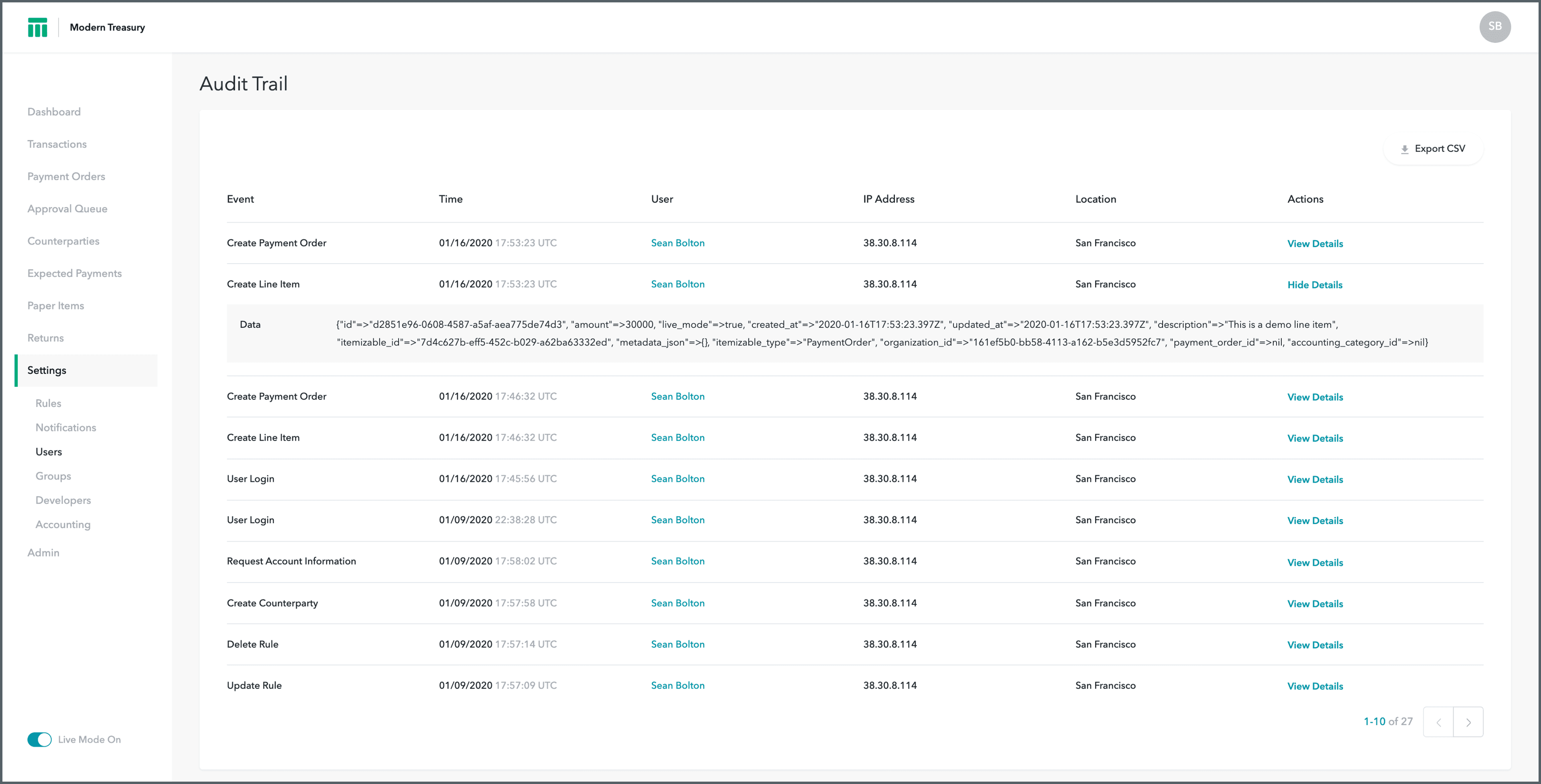 Every user can see a feed of their recent session activity from the "My Settings" page which is useful for checking the location of recent logins. In the future, we plan on adding notifications for unusual login activity as it happens to enhance the security of all accounts.

If you're interested in learning more or building a product with Modern Treasury, please send us a note.