Webinar
Watch Goldman Sachs, Nacha, and Modern Treasury discuss the future of embedded payments.Watch the webinar.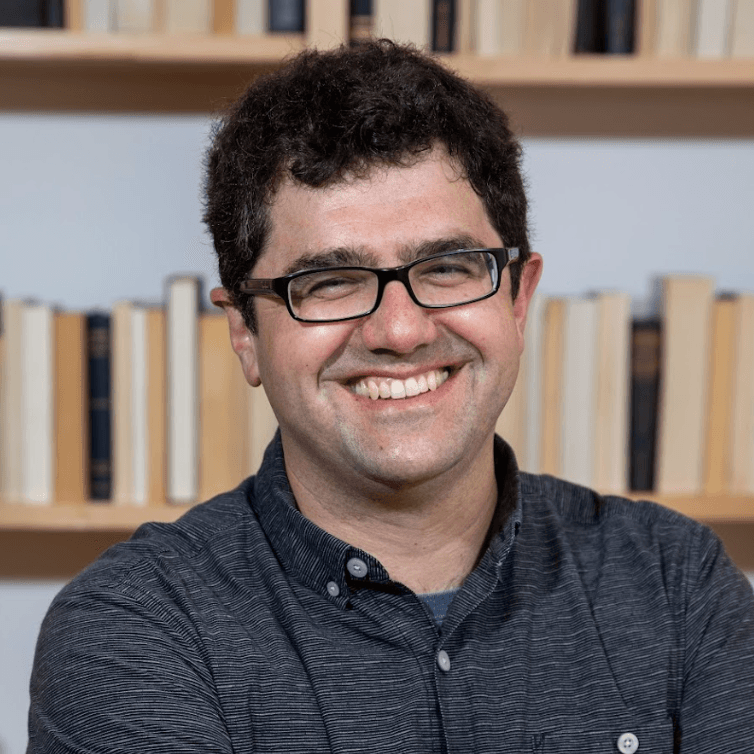 There's a myth going around now that fintech is a new industry, poised to take over, and that now that it's here, every company will be a fintech company. The myth continues: some of the most promising new tech is of a new, different, novel flavor called "fintech."
In reality, though, fintech is just as old as "tech." For as long as engineers and entrepreneurs have been coming up with new technology amongst the hills of Cupertino and the orange groves of Mountain View, there have been fintech entrepreneurs right amongst them. And in many instances, the two groups have utilized the same technology advances to push the world forward.
1956
In 1956, the same year that William Shockley founded the Shockley Semiconductor Laboratory in Palo Alto, Bill Fair and Earl Isaac set up Fair, Isaac, & Company, better known today as FICO.
Bill Fair and Earl Isaac met at the Stanford Research Institute in Menlo Park and worked on a project as data heavy as it gets: the mathematics and statistics behind credit scoring tools for lenders. In 1956 they moved up north, invested $400 each in their new company, and set off to sell credit assessment systems to lenders. The FICO score as we know it today, set on a scale between 300 and 850, was not formulated until the 1980s, but the FICO concept started simultaneously with the semiconductor. Today we'd describe what they were doing as "data science."
1957
The very next year, in 1957, as Arthur Rock was making one of the first venture capital investments in Fairchild Semiconductor, Bank of America's team in San Francisco was coming up with the BankAmericard program, which launched in 1958. The famous "Fresno drop," [1] in which BofA mailed credit cards to everyone in Fresno, became Visa. Like many consumer fintech startups, it was riddled with fraud at first. But it turned a profit in 1961 and the rest is history. Visa, in its pursuit of the perfect payment experience at a store or restaurant, drove some of the most demanding requirements on data center reliability, redundancy, and latency in the 1970s. Today we'd describe these as "cloud services."
1968
In 1968, Robert Noyce, Gordon Moore, Andy Grove, and several other high profile Fairchild employees left Fairchild to start Intel. They too turned to Arthur Rock for seed funding. That was the year Ross Perot's Electronic Data Systems IPO'd on the strength of multimillion dollar contracts building early software necessary to enable Medicare and Medicaid. EDS built the backends of ATMs, electronic funds transfer, and point-of-sale terminals for banks and credit unions. Today we'd probably describe EDS as a "banking core" or, at the very least, a "systems integrator" for banks—systems that eventually came to run on Intel chips.
1972
In 1972, the year Steve Jobs graduated from high school, Charles Schwab's new startup began offering brokerage services. The company grew and expanded, and in 1979 Schwab spent a fortune on the "BETA" system, which stood for "Brokerage Execution and Transaction Analysis." That was the same year Bill Gates and Paul Allen moved their fledgling startup from Albuquerque to Seattle, and renamed it Microsoft from the previous, awkward "Micro-Soft." Steve Ballmer joined Microsoft the following year, the year that Schwab used its now-stable BETA system to offer 24 hour stock price quotes.
1984
In 1984, Apple released the Macintosh. That same year, a group of entrepreneurs started a startup bank aimed at serving the tech industry that the traditional banks didn't want to serve. When they opened their first branch in Mountain View, they needed something to attract PR, and they decided to borrow bunny suits from their first customers, which were semiconductor companies. The grand opening landed them in the local papers as the Valley wondered what was going on with this upstart bank with "bankers" dressed in bunny suits, but the message was clear. That bank is now the familiar banking institution we know today as Silicon Valley Bank. Their strategy, of focusing on startups, was radical, but it worked.
Today
There may be no better time to build fintech companies.
There's no good reason for payments to take three days to settle in 2020. There's no good reason for the most sophisticated companies in the world to pay workers on a rigid bimonthly schedule. There's no good reason why predatory payday lenders are the best option for millions to turn to in economic hardship. There's no good reason for the government to disburse stimulus funds by paper check delivered via the postal service. Each of these is an opportunity to build a product of real consequence.
But this industry is not new. If anything, today's companies are just an extension of a long tradition. Square, Stripe, Adyen, Plaid, Brex, Modern Treasury, and others all stand on the shoulders of giants. We benefit from FICO's pioneering work in instant decision making, Visa's mastery of electronic payment networks, and SVB's startup-focused business model.
If we study the lessons of history, we will build products with more impact.