Webinar
Join us for a live discussion on recent bank failures and the importance of resilient payment systems.Learn more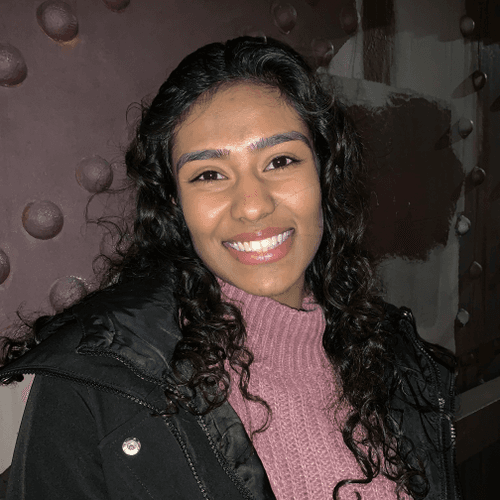 These past five months, I've had the opportunity to intern at Modern Treasury and wanted to reflect on my experience here.
Impact
More often than not, interns are thrown in a corner working on low impact projects by themselves that may not even ship. This is not a great experience because 1) they are working with other interns, not experienced engineers and 2) all their hard work could be scrapped if the project is never deployed.
At Modern Treasury, I was essentially treated like a full-time engineer. I owned all of my projects from start to finish, including ideation, development, testing, and shipping.
I worked on two large projects, the admin dashboard and custom processing windows, alongside smaller customer feature requests. The admin dashboard was a necessity for our self-serve launch. It helps our account managers keep track of companies, especially those coming through the self-serve funnel, and makes relevant information easily accessible. I also automated some onboarding processes for our customers, making them faster and less error-prone. The largest project was custom processing windows, which supports scaled companies with a high volume of payments.
In addition to product impact, I also had the chance to shape the culture and internal operations, a rare experience for a 19-year-old engineering intern. I participated and contributed to company-wide quarterly planning sessions and engineering team meetings and worked with others on diversity initiatives.
Mentorship
A common misconception about startups is that there isn't access to good mentorship because the team size is small or engineers won't invest the time. This was not the case for me. Working at a company with less than 20 people, I had full access to the leadership team and was personally mentored by a senior software engineer. I had 1-1s every other week with various members of our leadership and broader team where I learned a lot about payments, startups, and different aspects of the company.
Culture
Culture is something that's really hard to do right, especially when the office is remote. You spend 8+ hours a day with your coworkers and it's important that you feel comfortable around them. When I joined Modern Treasury back in September, we were only 16 people and have grown to about 25 since then. There's something really special about working on a small team where you're close with everyone and the company is rapidly growing. Although I've never met any of my coworkers in person due to Covid, I feel close to everyone on the team.
There are a few traditions we have in place to keep the culture as cohesive as possible. We have weekly team meetings where everyone shares what's happening in their lives. Sometimes we share highs, lows, and kudos from the previous week. New team members do a fun activity called "10 Pictures" where they share pictures about their families, friends, and hobbies. We also have coffee breaks, which are informal chats with iconic founders and business leaders where we can ask them about their experiences.
There are many factors to consider in an internship or job, including job stability and pay. However, I would highly recommend trying out a smaller startup, because it's a unique experience and you get to touch a lot more parts of the company.
Closing Thoughts
If anything I described above sounds interesting, check out our available jobs or send us a note.