Webinar
Join us for a live discussion on recent bank failures and the importance of resilient payment systems.Learn more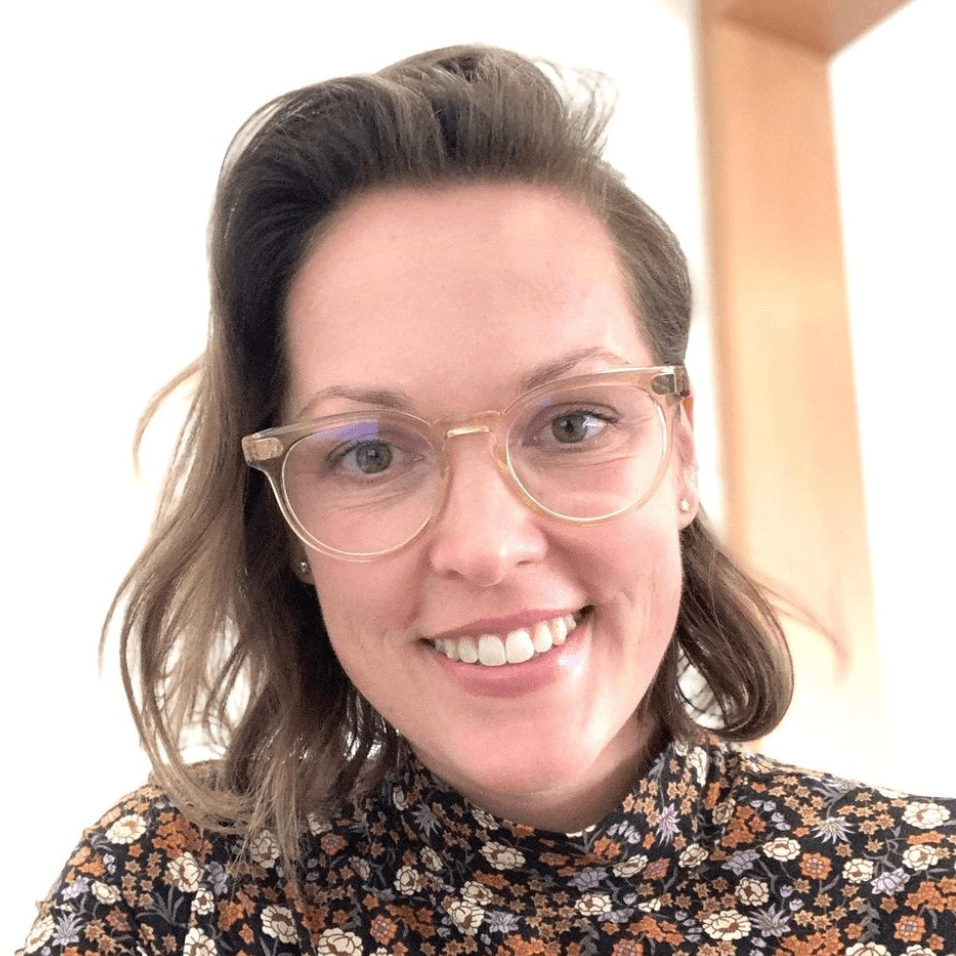 Julie Mullins
Head of Marketing
Everyone is a unicorn these days, but something about Modern Treasury feels different. As a friend of the company and then an official advisor, I've watched Modern Treasury grow from a handful of people in a co-working space to a team of 125 (a number that will double this year) with offices in San Francisco and New York. Today, two months after joining to lead marketing and communications, I have an even stronger conviction that the impressive growth we are experiencing is only the beginning.
‍
A Career in Category Creation
My journey to Modern Treasury goes back to 2008 when I met Modern Treasury Co-founder and CEO Dimitri Dadiomov. We were working at an audacious electric car start-up called Better Place, trying to make the category of electric cars a reality. While Better Place did not succeed, we learned a lot about category creation, and I knew that given a chance, I'd jump at the opportunity to work with Dimitri again.

I've spent my career as a storyteller (at least that is how I explain it to my 5-year-old), helping brands build their narrative and giving them a platform to share it with the audiences that matter. After Better Place, I was lucky to be part of several category-defining brands. Fitbit pioneered the wearables category—inspiring millions of people to wear a device on their wrist to improve their health. Slack redefined how we work, helping millions of people ditch their email inboxes by showing them a better way to collaborate. These companies disrupted the status quo, drove behavior change, and ultimately built new categories. Category creation didn't happen overnight; it took years of building their brands and telling their stories to the right audiences.
‍
Payment Operations, A New Category
So what made me join Modern Treasury? The magnitude of the opportunity Modern Treasury is going after and the challenge of building a new category appealed to me. Fitbit and Slack tapped into things that are fundamental to us, but there is arguably nothing more fundamental to people and businesses than money.

Before Modern Treasury, I mostly thought about money in consumer terms—cash and credit cards. As consumers, we've benefited from the innovation that redefined how we move money or buy things. Remember writing checks or needing to carry cash? Square or Venmo largely eliminated the need for that. What I didn't realize is that the consumer facet is a small portion of the money movement ecosystem.

Business-initiated payments make up about 75 percent of United States money movement, but they have not seen the same disruption and innovation as the credit card space. We're talking about hundreds of trillions of dollars moving annually via bank rails (ACH, wire, and check) over legacy software, with little recourse if things go wrong. If you're wondering what I mean, see what happened to Citibank last year.‍
Money movement is ripe for innovation and modernization and Modern Treasury saw that opportunity and seized it. We are building a category around it called payment operations. For many companies like Airbnb, Uber, Shopify, and Geico, money movement is core to their success, but it's not their core business. The process is complex and resource-intensive, and there was no standardized or easy way to build payment operations until Modern Treasury.

Our ambition is to modernize money movement. It's a tall order, and it's exhilarating to think about tackling a challenge of this size. It's even more exciting to think about the implications if we succeed.

Today we serve over 100 customers ranging from small businesses to large public companies in the economy's most important sectors. We help them move and track money, making the process easier and faster, so they can build businesses rooted in financial transparency.

Our customers are not the only ones who benefit. Dimitri gave a great example of our dream customers during an interview with Forbes. He pointed to organizations like the Social Security Administration or FEMA, which typically send checks to beneficiaries for income or relief, where even the slightest delay can affect financial circumstances. Why not use real-time payments to deliver funds to recipients right away? Modernizing how the world's largest organizations move money can do a lot of good, and that is a powerful story.

Lastly, Dimitri, Sam, and Matt are building a company culture that prioritizes curiosity, kindness, and a singular focus on helping our customers build their own best companies. This culture of learning and curiosity speaks to the values the company embraces and that enriches the work we do together.

As a marketer and storyteller, it's a lot of fun to be part of a unicorn. But, it's much more energizing when you are building an enduring company with an incredible team solving a generational challenge. We are building for the long-term, growing fast, and looking for more talented people to join us!