Webinar
Modern Treasury, Parafin, and JP Morgan discuss the transformational potential of instant bank payments.Watch the webinar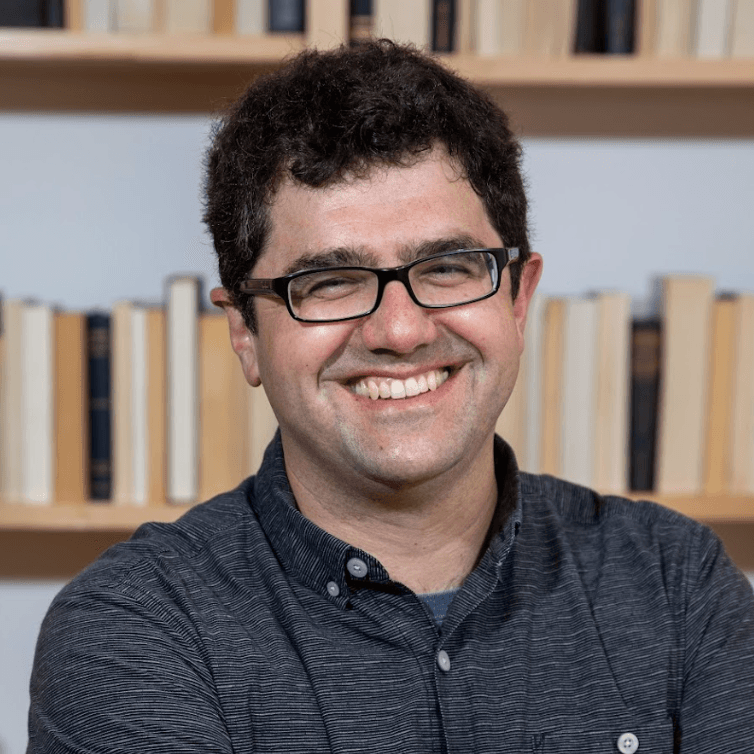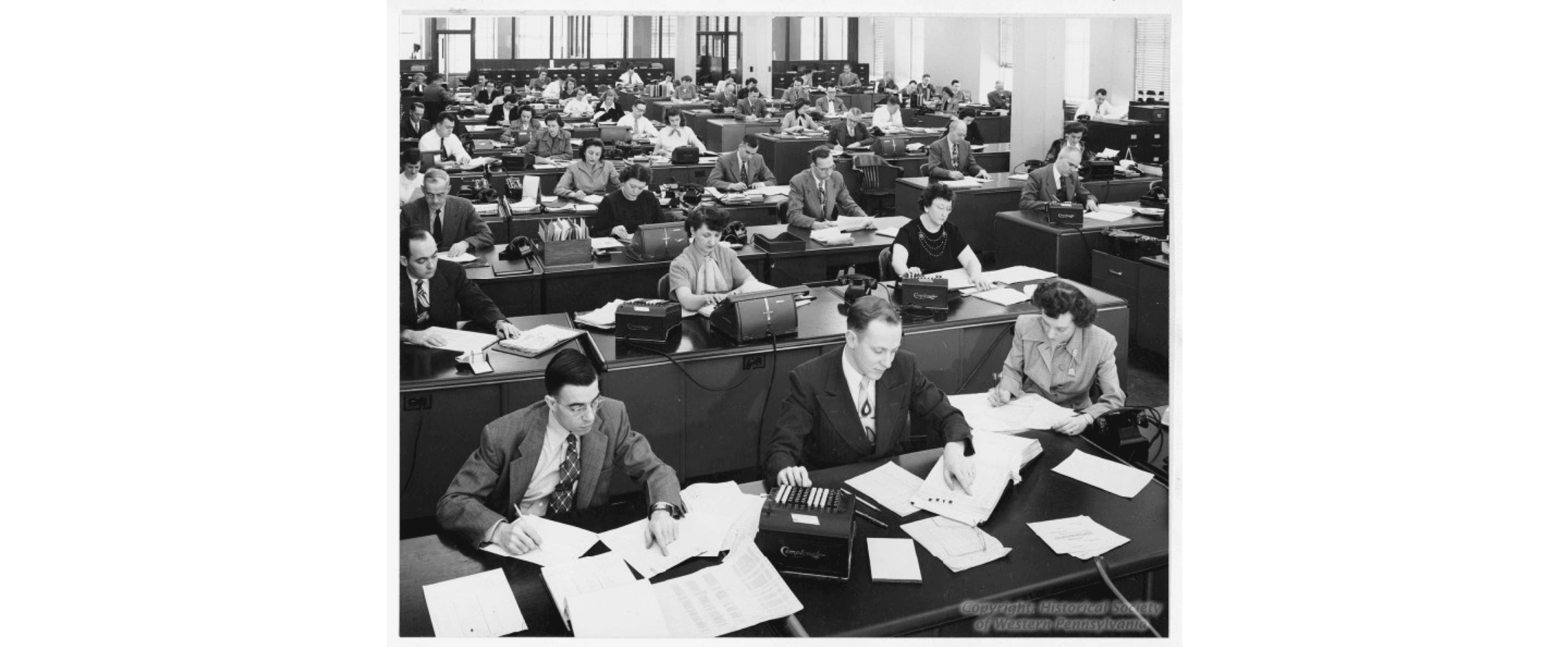 At Modern Treasury, we define Payment Operations as the workflows that move money for companies. This includes initiating transactions, processing approvals, and managing problems.
Payment operations has been a scaling challenge for decades. Above is an image from 1951, when Heinz Company products were becoming familiar in markets all over the world, and hundreds of accountants were required to help manage the increasing volume of transactions. [1]
At LendingHome, I watched these tasks develop into a whole dedicated team. As a lending business, we worked with investors and borrowers who made transactions every day. The volume and frequency meant we needed a team focused on the payments coming in and out. The role also required exception handling, customer service, compliance, and accounting processes.
Payment Operations exist at many types of companies. Our team sometimes uses the shorthand "B2B payments," to refer to this type of payment, although many B2B transactions are ultimately in service of a consumer, such as managing an escrow account.
The defining characteristic of these companies is that moving money is core to their product.
Examining job postings is one lens to understanding what Payment Operations is. A search for "payment operations" on Indeed.com yields almost three times as many job postings as one for "accountant."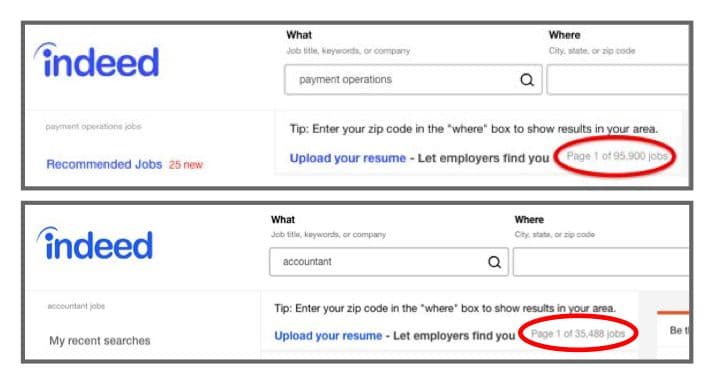 An indeed.com job search for the words "payment operations" brought up 95,900 jobs at companies like Google and eBay, banks and lending shops, e-commerce stores, and healthcare clinics.
So it's surprising that we don't often hear about "Payment Operations" or "Payment Ops" as a career category. Why are so many companies looking to fill those roles? And what do all these people do?
I started digging into Payment Operations job descriptions to better understand the role:
These roles all have one thing in common: they interface with a bank, or in some cases, many banks. And this relationship is the lifeblood of how they do their jobs. It is imperative that each transaction on a statement is understood, reconciled, and if necessary, acted upon on time.
At Modern Treasury, we are focused on making these jobs simpler and easier to do at scale with technology. We are working to automatically reconcile payments, alert when certain payments come in, and create workflows to manage investigations and customer service inquiries. We hope that those who fill these 95,000 jobs will be grateful for the help.
References
"Accounting Department at H.J. Heinz Company", 1951.
URLs for job postings are time-sensitive, so instead of a link here are screenshots of each role.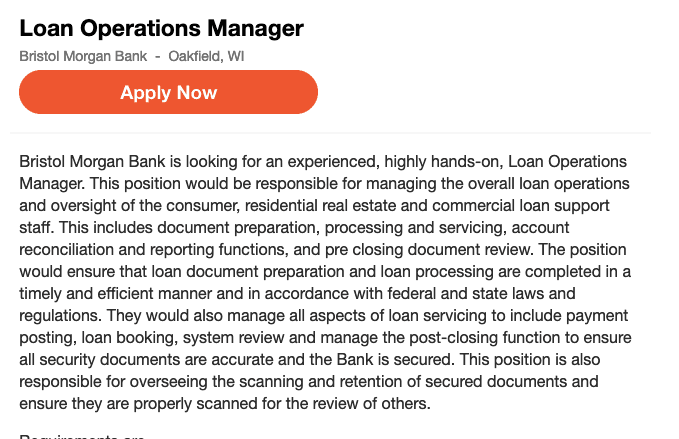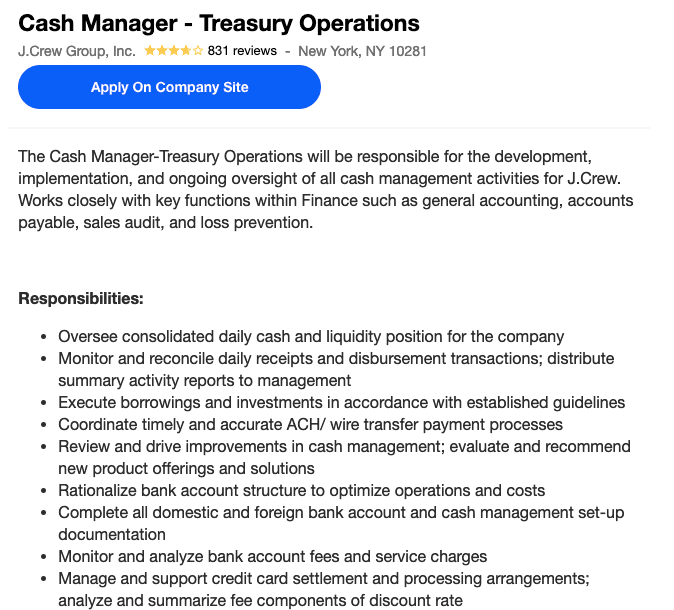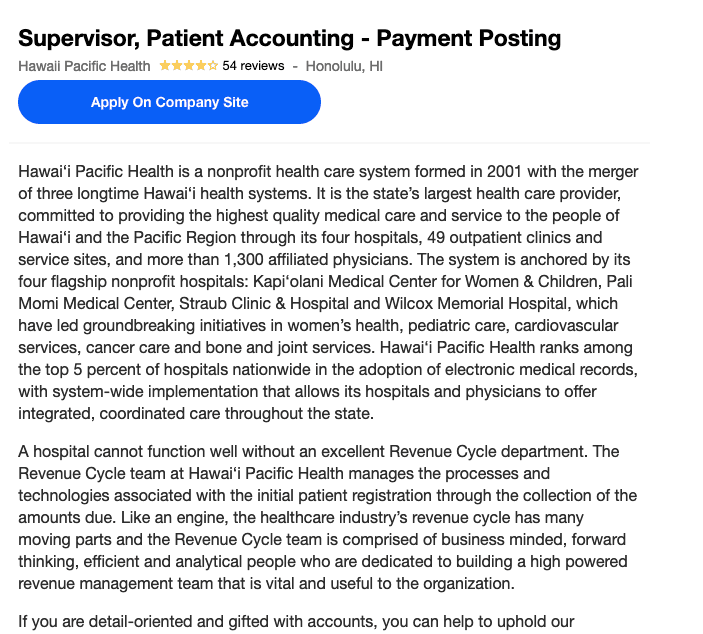 It's time for an upgrade
96% of financial decision makers plan to invest in payment operations in the next 12–18 months.
Get the full report