Webinar
Join us for a live discussion on recent bank failures and the importance of resilient payment systems.Learn more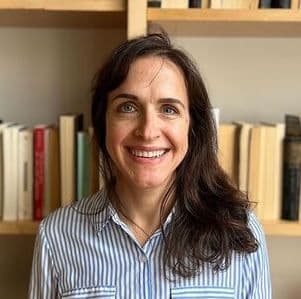 Rachel Mindell
Brand Writer
Founded in 2020, Capchase serves as a vital growth partner for scaling SaaS companies by providing access to revenue-based financing and analytics. With Capchase Grow, customers can access up to 70% of their current annual recurring revenue (ARR), on-demand. As a flexible, non-dilutive financing  alternative to traditional seed funding, this revenue-based financing can be accessed at the customer's convenience, with available funds increasing as their ARR does. A variety of global businesses have successfully used Capchase to accelerate their growth.
Automating Payments with Modern Treasury
Capchase customers request financing through an onboarding flow within the Capchase platform. Before initiating a draw, customers can assess cost of capital based on terms from their underwriting. Upon acceptance, the company credits customers against future invoices, and customers receive the funds in their bank accounts, usually within 1-3 days.
Capchase collects invoices from their customers' accounts on a regular basis using ACH debit. Upon disbursement, Capchase pays out domestic customers via ACH using Modern Treasury and via SWIFT wires for international payments.
To Capchase, the speed, reliability, and transparency of payments are vital. Prior to working with Modern Treasury, Capchase managed domestic payments exclusively via manual payouts. The process was increasingly time-consuming, especially as the business scaled. With Modern Treasury's APIs and dashboard, Capchase has automated reliable payouts, provided complete visibility into payment flows, and saved a significant amount of engineering, product, and finance team hours for mission-critical work.
On the whole, Capchase saved roughly 600 hours (50 hours per month) in 2022, moving $750M dollars through Modern Treasury with a 90% reduction in manual work.
As Manager of Platform Operations Salima Ghadimi shares, "We've gained an incredible amount of extra time, both through the integration and by  extracting the information Modern Treasury has on our payments. We use this data for our internal servicing and reporting purposes, which has been remarkably valuable."
We're honored to partner with Capchase on this important work and excited to support their continued growth. Find out more about their results using Modern Treasury in this case study.