Webinar
Join us for a live discussion on recent bank failures and the importance of resilient payment systems.Learn more
Journal
|||
February 2, 2023
How Modern Treasury and Goldman Sachs TxB are Helping Procore Embed Payments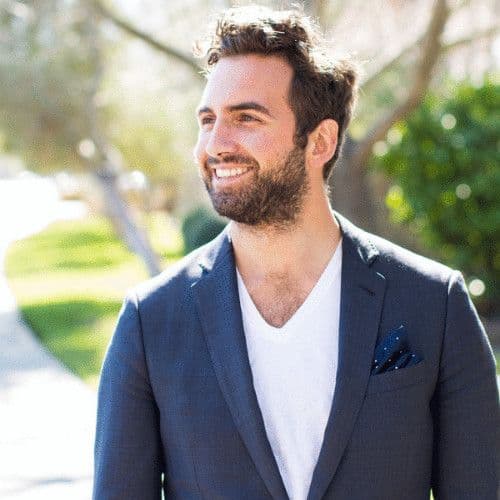 Nick Thompson
Bank Partnerships
On a 34° evening last week, Modern Treasury met up with one of our most innovative enterprise customers on the rooftop of a famed hotel in the meatpacking district of New York City. Together with Goldman Sachs Transaction Banking (TxB), we hosted Geoff Lewis, VP of Product at Procore, and sixty fellow payments nerds, for the rare actual fireside chat.
The room was full of partners, customers, prospects gathered to hear the captivating story of how Modern Treasury and Goldman Sachs TxB is helping Geoff and the Procore team bring their new payment service to fruition.
Emerging Themes in Payments
We kicked off the evening by exploring the macro trends that are reshaping both the world of payments and the software that will define the next generation of payments experiences.
Three major themes are emerging in the new era of payments, where payments are the new growth lever:
1. Payments are Becoming More Real-Time
New, faster rails, such as RTP and FedNow are changing the speed at which transactions happen, which in turn, is influencing consumer expectations. Given the volume of money moved over bank rails (in 2021, $992T moved via wire transfers and $73T via ACH), there is an opportunity almost unfathomable in size. As expectations evolve with faster rails, banks and tech companies are collaborating to develop payments infrastructures that reduce settlement risk and expand potential use cases.
2. Payments Software is Driving New Business Models
Before, moving money was not embedded into an "experience." In this previous environment, the only real considerations were that the right amount of money moved from the right place to the right place.
Now, the explosion of novel payments applications in the last decade means payments are starting and ending in both consumer and business software. This trend is driven by the availability of new technologies enabled by the cloud and APIs, payments becoming increasingly electronic, and the elevated expectations around frictionless product experiences. As banks and fintechs work together to unlock new payments experiences, they enable companies to build products that exceed customer expectations, unlock revenue, and drive efficiency.
3. There is Greater Demand for Transparency and Control
As payments experiences have become more embedded in other products, businesses have to balance the expectations of a frictionless product experience with the operational rigor and audit requirements that they associate with their bank. Upon incorporating payments, there follows the expectation that the involved parties will be able to see the associated data of that payment—who originated it, what it was for, and whether it was delivered. This demand for transparency requires full data visibility, real-time operations, detailed reporting, and increased controls over payment operations.
A Chat with Procore
With a shared understanding of what is shaping this moment in digital payments, we turned to Modern Treasury's COO, Rachel Pike and Procore's VP of Product, Geoff Lewis to explore this new paradigm through the lens of Procore's experience building payments into their platform.
Listen to Customers and Focus on Your Strengths
Procore heard from their customers—mostly contractors—that the current payout system wasn't working. It was laden with "construction-specific paperwork, where if you don't do it, you don't get paid." Though necessary, the paperwork could cause further payout delays in an industry where there are already net-90 day repayment terms. This is not ideal for the contractors who bear the upfront costs of payroll, materials, and everything else that goes into getting buildings built.
The main pain point wasn't necessarily the payments themselves, but rather the work surrounding payments. As Geoff said, "It wasn't that people wanted an ACH payment instead of a check—though they also want that—they wanted a solve for the whole process."
That's why Procore needed a solution that was more than just a payments product. With many moving pieces, Geoff and his team had to figure out how to balance all of the areas in which Procore excels—building software to streamline construction processes such as invoice management, budgeting, estimating and integrating with accounting solutions—with the complexities of moving money. For the money infrastructure, they turned to partners.
The Most Obvious Solution is Not Always the Best Solution
Like any project of this magnitude, there were many seemingly effective paths to create a payment solution that broke down upon further inspection. Geoff and his team looked at some easy-to-use payment platforms, which appeared simple to integrate upfront but were ill-equipped to support the volume, complexity, and size of payments that Procore needed to support. We're talking about an industry where six-figure transactions are not uncommon, an amount which can be prohibitive to some solutions.
Leverage Expertise Often
From the outset, Geoff wanted to obtain a better understanding of the payment rails to help navigate any potential risks to Procore.
Ultimately, Procore partnered with Goldman Sachs TxB and Modern Treasury to create an efficient product solution for the construction industry. As a bank partner, Goldman Sachs TxB had the "slick APIs," and Modern Treasury had the infrastructure that scales well for processes, controls, and inevitable global expansion.
We were thrilled to host Geoff, and hear him share the Procore story. We look forward to highlighting the innovative work that other customers are doing at future events. If you're interested in learning about how Modern Treasury and our innovative bank partners can help make payments a growth lever for your company, reach out to us.