Webinar
Watch Goldman Sachs, Nacha, and Modern Treasury discuss the future of embedded payments.Watch the webinar.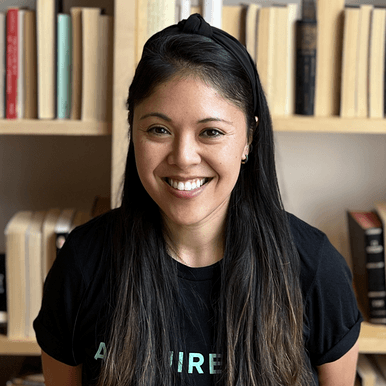 2022 has been a year of growth at Modern Treasury; some of our learnings were hypotheses proven right with quick wins, others were lessons we learned the hard way—there is no growth without growing pains. Personally, the year was life-changing—when we posted last year's reading list, I had just begun my maternity leave. When I got back to the office in April, our team had nearly doubled in size. And with all that change, one of the cornerstones of maintaining our culture has been reading; our #stuff-to-read (and its offshoot, #stuff-to-listen-to) Slack channel bridges the business lines as we share the latest and greatest news, blogs, tweets, and more from the industry. Here's a list of the team's favorites from the year.
What We Read (And Listened To)
Across the industry, we noticed posts around these themes: BNPL, Bank and Fintech Partnerships, Embedded Finance, and FedNow and Faster Payments.
We noticed a few themes that continue to widen the aperture of traditional financial services:
These articles didn't just pinpoint the trends within the industry, but illuminated the need for fintech infrastructure to help power these trends. From the a16z piece:
"Even if the rails are built, applications still need a way to connect to the rails…An infrastructure layer is also needed to connect apps and services to send the payments over the rails: the so-called 'last mile.'"
Macroeconomic trends have also influenced many think-pieces about what the future holds for finance infra companies. In his weekly newsletter, Fintech Brain Food, Simon Taylor "ranted" about "The Future of B2B Fintech" in a changing market. In his outline of business models and their sustainability, he suggests (and we agree) that there are large opportunities for companies who make money movement "developer first and Finance Ops friendly." Coatue's whitepaper asks, "Fintech and the Pursuit of the Prize: Who Stands to Win Over the Next Decade?" and B2B-focused companies seem to have a large tailwind.
We were also impressed with podcast content across the industry. Business Breakdowns' podcast episode, "Goldman Sachs: Fortune Favors the Old," looks at how banks make money broadly, and Goldman's new business lines specifically. In the World of DaaS episode, "Jason Gardner: Modernizing the Payments System," Gardner, the founder of Marqeta, shares a breakdown of the global payments system. Other podcasts featured some of our favorite coffee break guests: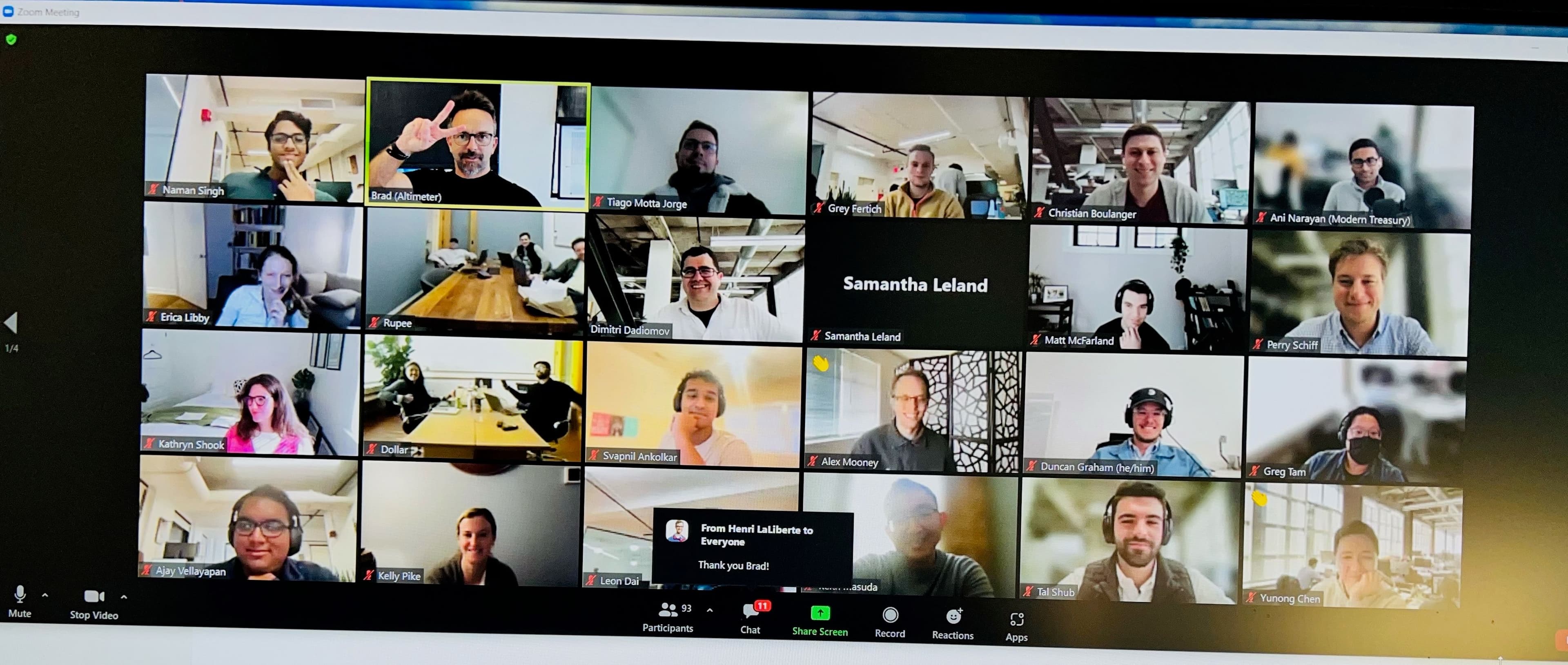 Brad Gerstner's screenshot after our coffee break conversation last week.
Finally, given the pace at which our team and company grew, we inevitably hit speed bumps. As we course correct, we take notes from "Thin Platforms" about how building composable architecture can help us future-proof. We look at growth lessons from Monzo, and try to understand what goes into designing better APIs. We seek the wisdom of experts like Deb Liu, who teaches about dogfooding and customer empathy, and Ayo Omojola who covers the competitive advantages of "time-to-money" and bank portability. Our sustainability as a company not only depends on (to make a sports analogy) the depth of our bench—and we have an incredible bench—but also how we can capitalize on our strengths, and bring rigor to areas where we can grow.
What We Wrote‍ (And Said)
2022 was also a prolific writing year for us. Here are the five posts that received the most feedback, Twitter love, and comments from our customers and community:
Honorable mentions include the recent Journal series, "The Recon Diaries" about the issues that arise within reconciliation (Part 2 dropped this week), and our second annual report, The State of Payment Operations 2022, conducted with The Harris Poll.
Additionally, we've put out and participated in some notable articles, podcasts, and webinars, including:
You can also check out our Newsroom to read (and hear) about what we've been up to this year.
As always, we wish you all a restful and well-read holiday season. Thanks for coming along for the journey, and we look forward to putting out more great content for you in 2023.