Webinar
Join us for a live discussion on recent bank failures and the importance of resilient payment systems.Learn more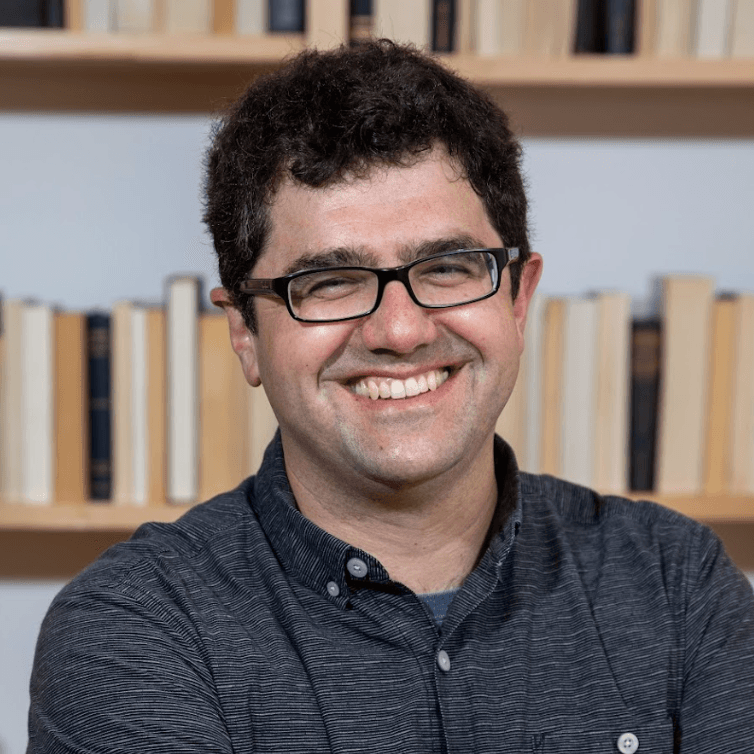 Note: This post contains insights gathered from a public online survey of 303 financial decision makers representing companies with 500-4,999 employees. Data was collected in August and September 2022 by The Harris Poll. Download the full report here.
Modern Treasury was founded to address a fundamental business challenge—namely, the need for automated and efficient payment operations. Across the entire cycle of money movement, from initiation to reconciliation, the significance of this infrastructure (and the roadblocks to getting it right) cannot be overstated.
Last year, we partnered with The Harris Poll to better understand what financial decision makers think about this issue. Specifically, we wanted to know how they strategize, operationalize, trouble-shoot, and future-proof their payments and money movement. We also wanted to get a sense for how financial leaders thought their organizations did in this realm, and what could be improved. The insights proved so instrumental we repeated the process in 2022—presenting "Money's Next Move: The State of Payment Operations 2022."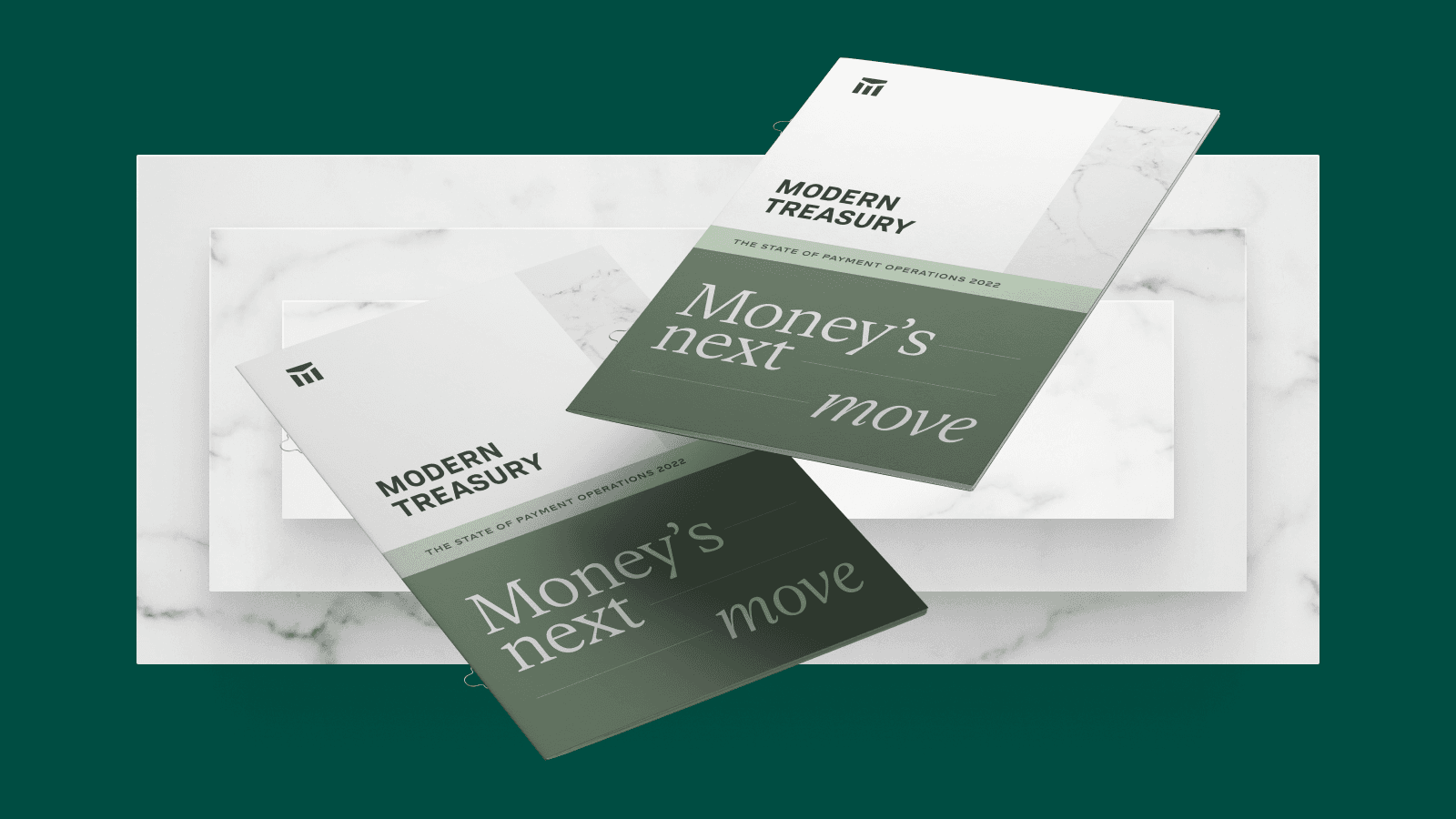 One benefit of an annual research project like this is the ability to assess results discretely as well as year over year. In both cases, the data is clear: business leaders are eager to improve their payment operations, motivated by a lack of transparency, slow payments, outdated processes, and wasted resources. The right solution can not only improve company performance and customer service; it's also a crucial part of readiness for more instant payments via the existing Real-Time Payment (RTP) network and next year's launch of FedNow.
Modernizing Money Movement Is a Top-Priority
Awareness and urgency around modern payment operations is growing. This year, 96% of financial decision makers said they were likely to invest in payment operations in the next 12–18 months.
96% respondents likely to invest in payment operations in the next 12-18 months
Asked slightly differently in our 2021 report, 81% indicated that their company planned to invest in payment operations generally, with 83% planning to invest within 2 years. Thus, more financial decision makers are focused on new investments in payment operations this year than were last year.
Respondents in 2022 said they believed their company would experience the following benefits from automated, faster payment operations:
Save money in the long run (43%)
Deliver a better customer experience (41%)
Reduce money movement errors (39%)
Benefits of improved payment operations
Bottom line: it's all about focus. Most financial decision makers agree (93%) that automating payment operations would allow their company to spend more time on strategic matters.
Our 2022 report indicates how eager leaders are to make a change when it comes to money movement. The issues companies face around payment ops aren't going anywhere—managing payments is still too cumbersome, with 69% of financial decision makers saying the process takes too long, up from 61% last year. Indeed, things appear to be getting worse, not better.
Accuracy, Efficiency, Speed, and Transparency Count
Payment operations are still overly-manual, time-consuming, and error-prone for many companies. According to survey data, 88% of financial decision makers face problems with payment systems. And nearly one-third of financial decision makers report a lack of real-time insight into cash balances (30%) and high rates of payment returns or refunds (28%).
Problems with payment systems
One potential explanation for these issues is the way companies manage their payments. Eight out of every 10 survey respondents stated that up to 50% of their payment operations processes are still manual (40% on average). In fact, nearly half (47%) of respondents reported using 5 or more systems to manage payment ops.
Companies use an average of 9.5 systems for payment operations
Lost time is also a serious concern. 66% of those surveyed say their finance team is wasting a lot of time on payment operations. In an average week, more than 1 in 3 financial decision makers (36%) say they lose more than 8 hours dealing with payment operations issues, including exception cases. On
average, at least one full work-day is lost (9.3 hrs). Not to mention that more than half of respondents said the following payments take longer than expected timeframes: ACH and Same-Day ACH, domestic and international wires, and Real-Time Payment (RTP).
Time wasted on payment operations
These issues present challenges under the best of circumstances—in times of market volatility, slowness and inefficiency can be additionally burdensome. Luckily, offerings like Modern Treasury in tandem with real-time payments advances can swiftly improve company workflows and outcomes.
A Time for Change
Our platform exists to help companies like yours move money with confidence, efficiency, and ease. As payments become faster—giving businesses instant visibility into their bottom line—the significance of infrastructure and workflows like this only multiplies. We can't wait to see how things evolve in 2023.
This year's report delivers additional insights you'll want to explore—download your copy here.
If you'd like to learn more about Modern Treasury's end-to-end payment operations solution, reach out to talk with a payments advisor.