Webinar
Join us for a live discussion on recent bank failures and the importance of resilient payment systems.Learn more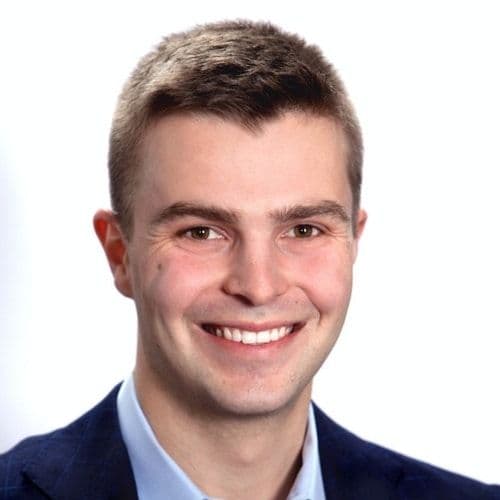 Choosing to Own a Bank Relationship
Companies that move money as part of their business know how challenging it can be to effectively manage money movement and scale payment operations.
The first question every company must answer is whether they want to own their payments and sit in the flow of funds or outsource to a third-party. 
To answer that question, companies should consider the following trade-offs:
Owning bank payments provides the most efficient and controllable payment experience. However, it requires companies to build software workflows and tooling that third parties have already built.

On the other hand, outsourcing payments allows clients to move fast and leverage existing tools. However, it is more costly and payments often move slower through a third party.
This decision ultimately comes down to how companies weigh speed and control.
Who is Owning a Bank Relationship For?
Ultimately, companies must decide how they value control and scalability versus initial speed and cost. Direct bank relationships give clients a more efficient, more custom, and more scalable payment product. This is especially important if clients have a high volume of transactions or moving money on behalf of their users, or partners (i.e. third-party payments). If this is the case, they will likely need the benefits of a direct relationship with a bank, and, in most cases, also one of these regulatory structures.
Selecting a Bank Partner
At Modern Treasury, we've seen companies use the following criteria to help evaluate the right bank partner:
Stage
Different banks are better suited for different types of businesses. US Bank, for example, serves Fortune 1000 companies.
Funding stage and size are good benchmarking metrics as they signal different risk profiles to a bank.
Funding Stage (Series A,B,C)
Transactions Volume / Count
Org Structure (i.e. do you have a controller and compliance chief)
Some banks have business models that support start-ups; others are more geared towards larger companies.
Industry
Many banks specialize in different financial services, such as depository accounts, lending, insuring, or payments. Consider a bank that aligns with your business profile:
Are you serving the crypto space? Silvergate, Signature or BankProv might be a good fit.
Are you a lender? Who's balance-sheeting the loan? Due to regulations like ILC, and True Lender), many lender banks are in Utah, for instance Web Bank and Celtic Bank.
Other specialties? We're happy to talk through which partner might best serve your business' needs.
Broadly speaking, it's helpful to choose a bank that has experience and familiarity with your business model and company needs. This will create a faster, more supportive, and ultimately more productive relationship.
Products
Different banks can provide different product offerings. A few considerations:
Do you need an FBO account?
Do you need virtual accounts?
Do you need same-day ACH, RTP, wire transfers?
Do you need capital market capabilities?
Do you need push-to-debit or card issuance?
Do you need merchant acquiring functions from your bank (i.e., accepting credit and debit cards)?
Do you need international/FX capabilities?
You'll want to ensure the bank can support your current and future product roadmap.
Treasury Services
If you're building products that move money, it is important that you choose a bank with Treasury services.
Treasury services include Payments, Liquidity Management, and Escrow Services. Simple corporate checking accounts will not suffice if you are moving money programmatically at a high frequency or scale.
Establishing a Banking Relationship
To establish a banking relationship, you will need to prepare materials that represent your company to the bank. During the onboarding process, you need to demonstrate to banks that you are 1) a viable business with revenue potential, and 2) not introducing outsized risk into the bank.
You will need to share materials that allow bankers to fully understand your business. Some critical pieces of information a bank will want to know include:
The nature of the business, including the business model (lending, exchange, whether you serve consumers or businesses), expected fund flow models, the types of payment rails that will be used, and primary sources and uses of funds for the client's transactions.

Business background, including structure of the legal entity, financials (e.g., cash in your balance sheet, burn rate, liabilities), licensing such as MTLs, whether your company is part of any ongoing litigation or investigation.
‍
The personnel and staff of the business, including the backgrounds of key executives, and whether or not there is a Chief Compliance Officer, experienced compliance consultant, and/or a team with expertise in the key pillars of compliance.

The company's process, including Customer Identification Program (CIP) and Customer Due Diligence Programs (CDD), transaction monitoring, suspicious activity reporting, and independent review process.
This is by no means an exhaustive list.
How Modern Treasury Can Help
At Modern Treasury, we help companies easily get started with a banking relationship. We offer:
A network of participating banks that work with companies across various sizes and use-cases.
Payment operations software to help companies manage and scale their bank payments (e.g., an API and dashboard for payment initiation, compliance tools, counterparty onboarding and management, reconciliation, and approvals.)
To learn more about how we can help, you can talk to a payments advisor, or send us a note at sales@moderntreasury.com