Webinar
Watch Goldman Sachs, Nacha, and Modern Treasury discuss the future of embedded payments.Watch the webinar.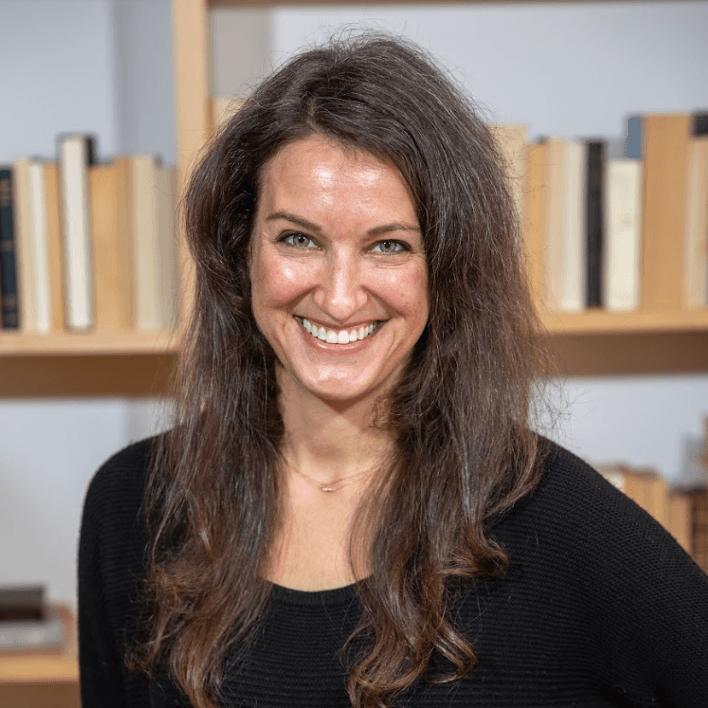 Many more of us are working from home right now, which means in-person processes are being taken online. For finance and accounting teams, one common in-person workflow is managing paper checks.
Consumers have been managing paper checks remotely and digitally for years. This became legal in 2004 with the passage and enactment of the Check 21 Act, which allowed the financial system to process check information in image form. In the first few years, the regulation change was mostly adopted by large enterprises with high volume check scanners. Over time, this process went downmarket with affordable check scanners and eventually mobile deposits, the latter pioneered by USAA.
It's time for business's paper check management processes to catch up. 79% of businesses still pay by check at least some of the time, and Nacha just reported that federal check volumes dropped for the first time from 1 billion checks to 999 million checks per year. Love them or hate them, 999 million paper checks are not going away anytime soon.
There are two sides to check transactions: sending and receiving. Both can be automated. Let's take them one by one.
Sending Checks
There are two ways to programmatically print checks. The first is in partnership with your bank through their check print services. Check print is part of a bank's treasury products suite.
For check printing, banks charge a monthly maintenance fee and a per-check fee. The latter is around $0.35 or so to start. Both are negotiated with your bank based on the full extent of your relationship. The higher your volume and the deeper and wider your partnership with your corporate bank, the better rates you will be able to negotiate.
Bank check print programs are the best option for custom checks that include your brand logo or certain memo lines. Check senders are able to vary check sending speed, e.g. first class mail or overnight shipping services, with mailing costs typically added on as a pass through.
The second way to programmatically send checks is with a third party provider like Lob. Lob charges $0.80 per check in addition to their monthly subscription fee. You can use Lob directly or through a partner such as Modern Treasury. [1] Lob checks are generic and don't offer branding options, but it can be a good way to augment check services if your corporate bank doesn't support check print or if you plan on sending a low volume of paper checks.
Receiving Checks
It might be hard to imagine how to automate receiving checks. But the truth is that there's just no reason to go to the office to pick up "the check that's in the mail." Instead, banks offer a product called lockbox. This is a custom PO Box for your company that's managed by the bank. As we've described before, banks work with mail processing vendors to open the mail that's sent to this custom address, scan the checks, key in important information, and deposit the amount into the business's bank account.
When working with your corporate bank to set up lockbox services, there are a handful of options. Many banks offer to send MICR check information, custom entered data, and/or check images. [2] We encourage our customers to receive both data and images. The bank will share the data through a lockbox report.
If you work with a service such as Modern Treasury, this report information is ingested automatically. Here is a deposit check our CTO sent to our company lockbox that's been reconciled to cash in our testing account: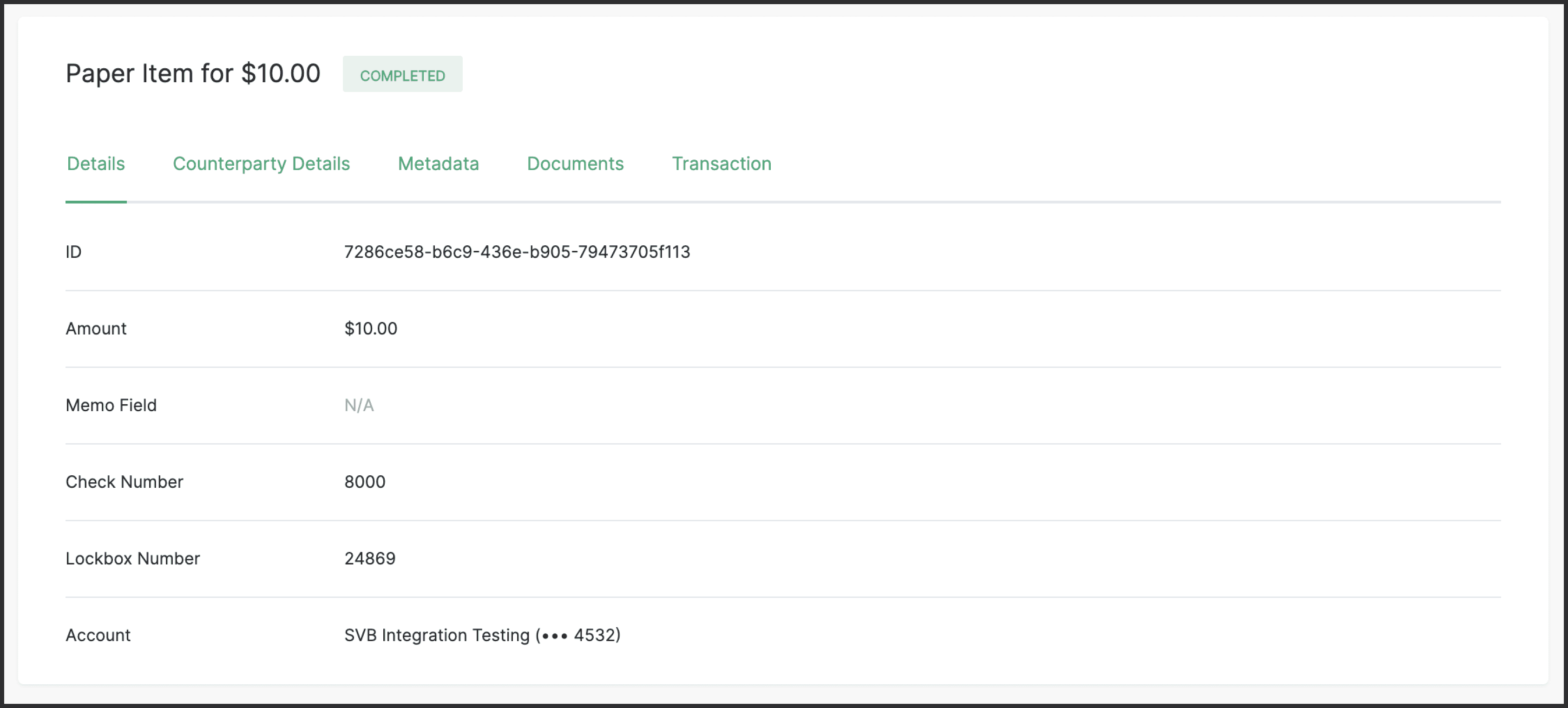 Three tabs over is the image of the check, ready to be downloaded if ever needed:

Conclusion
Right now, a lot of teams are rethinking financial, payments, and reconciliation processes that have previously happened in person. If managing paper checks is part of your team's routine, we're happy to help you think through workflow automation. Just send us a note.
If you use Lob with Modern Treasury we pass through per-item costs but no monthly fee.

Custom data entry is often charged per keystroke. Here's an example from Key Bank: "In addition to check MICR information, files can include data captured via OCR and/or keystroke data entry."