Webinar
Watch Goldman Sachs, Nacha, and Modern Treasury discuss the future of embedded payments.Watch the webinar.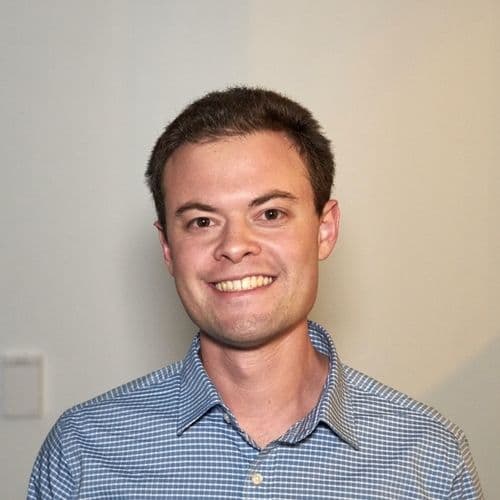 We're excited to share some of the features that shipped this month at Modern Treasury. In addition to launching our new ledgers product that we shared earlier this month, we have improvements across our platform.
Notifications for Approval Rule Changes
We have added a new notification that enables you to alert users when an approval rule has been created, updated, or deleted. This notification may be configured from your dashboard—on the left navigation bar, select "Settings" and "Notifications."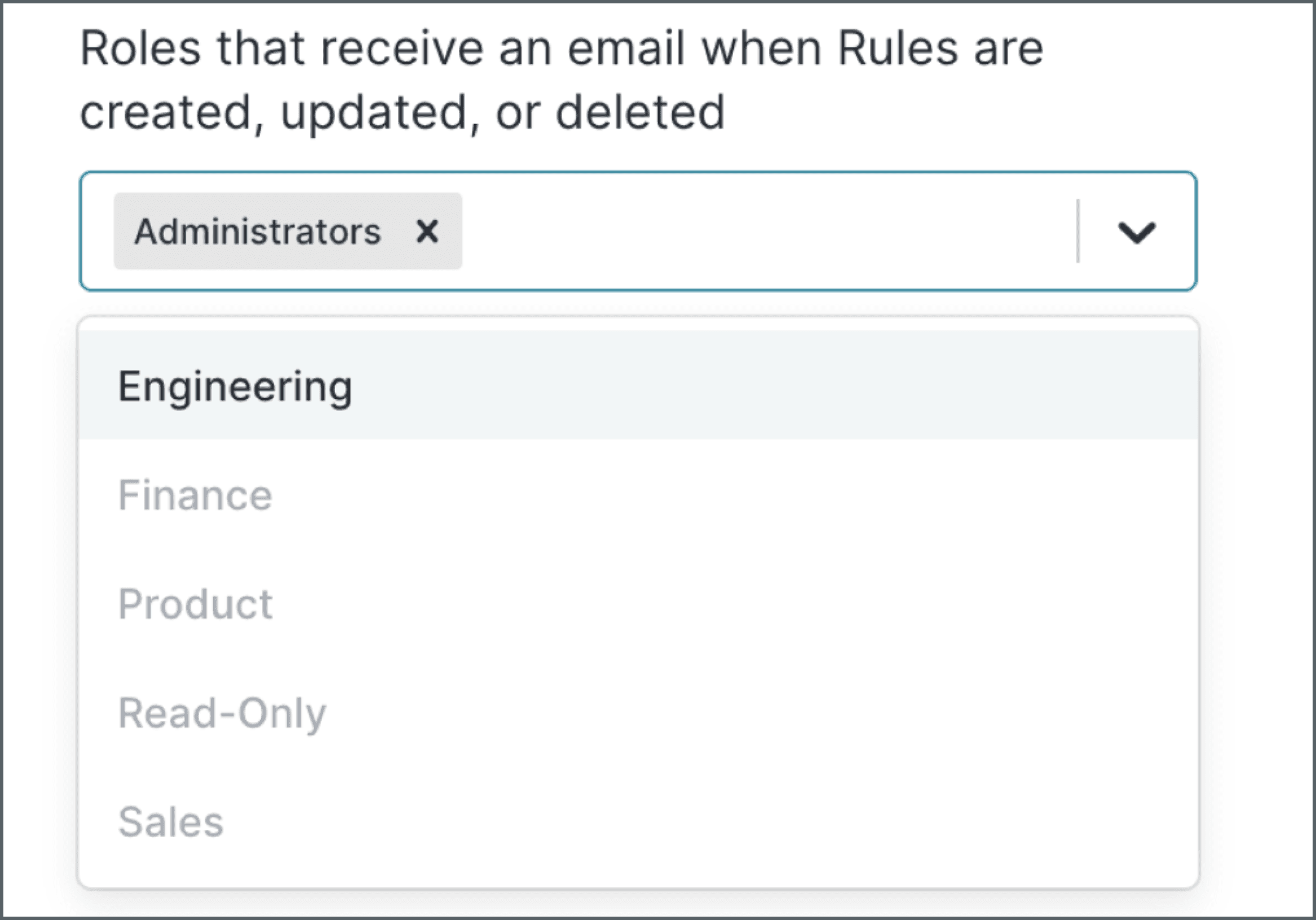 Additional Configuration Options for NetSuite Integration
You can now configure the normal balance of your chart of accounts for your Netsuite integrations. Accounts can be configured to be "credit" or "debit" to indicate the direction of flow of funds.

Support for International Bank Accounts in Dashboard
We have added support for creating international counterparty bank accounts in your dashboard. Previously, this was only supported through the API. Now, you can create, view, and edit counterparties that have bank accounts in Canada, Great Britain, Australia, and more through your dashboard.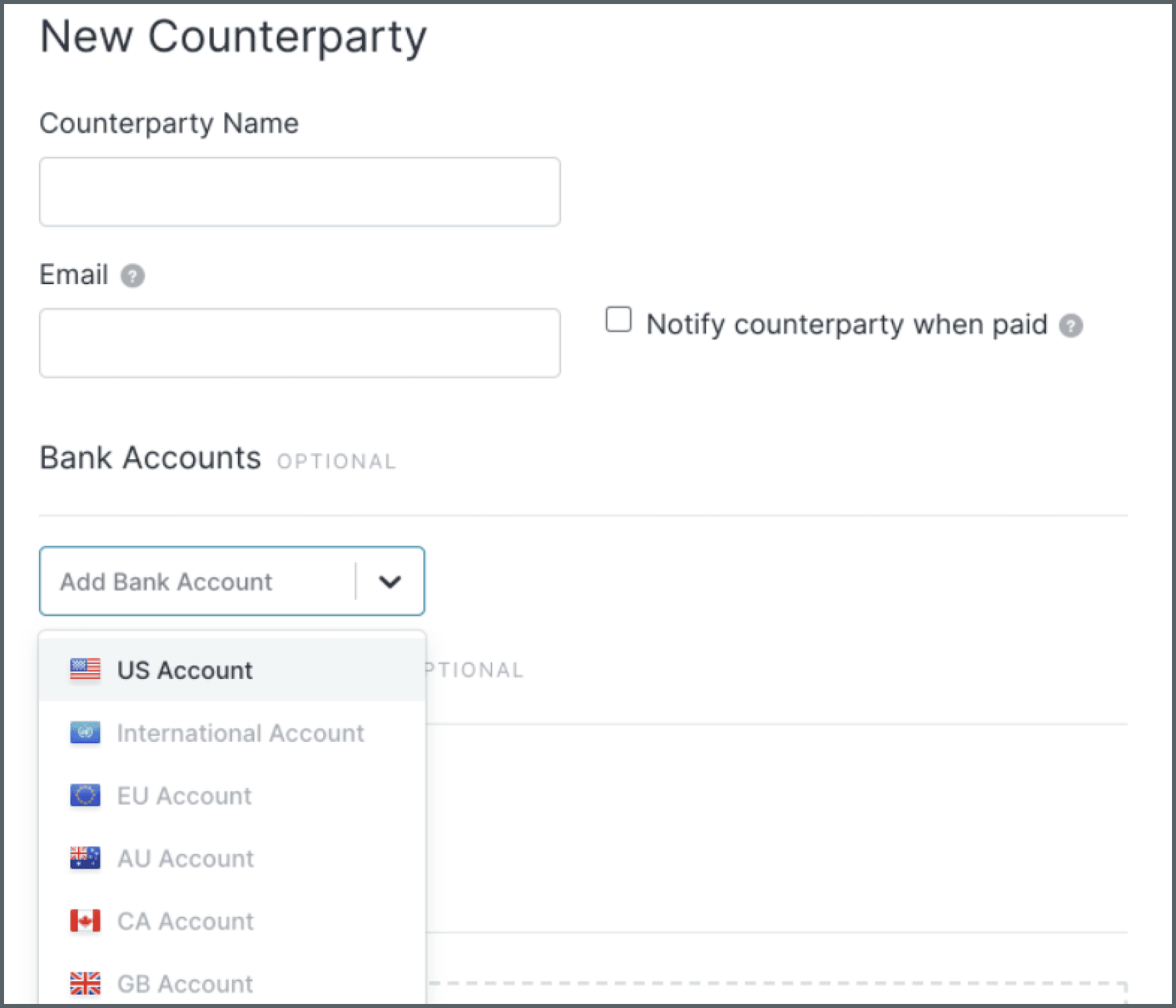 To create a new counterparty with international bank details, select the desired country that is relevant to the counterparty's bank. The fields prompted are adjusted for each country option, and specific validations are tailored for the selected country's routing number or sort code.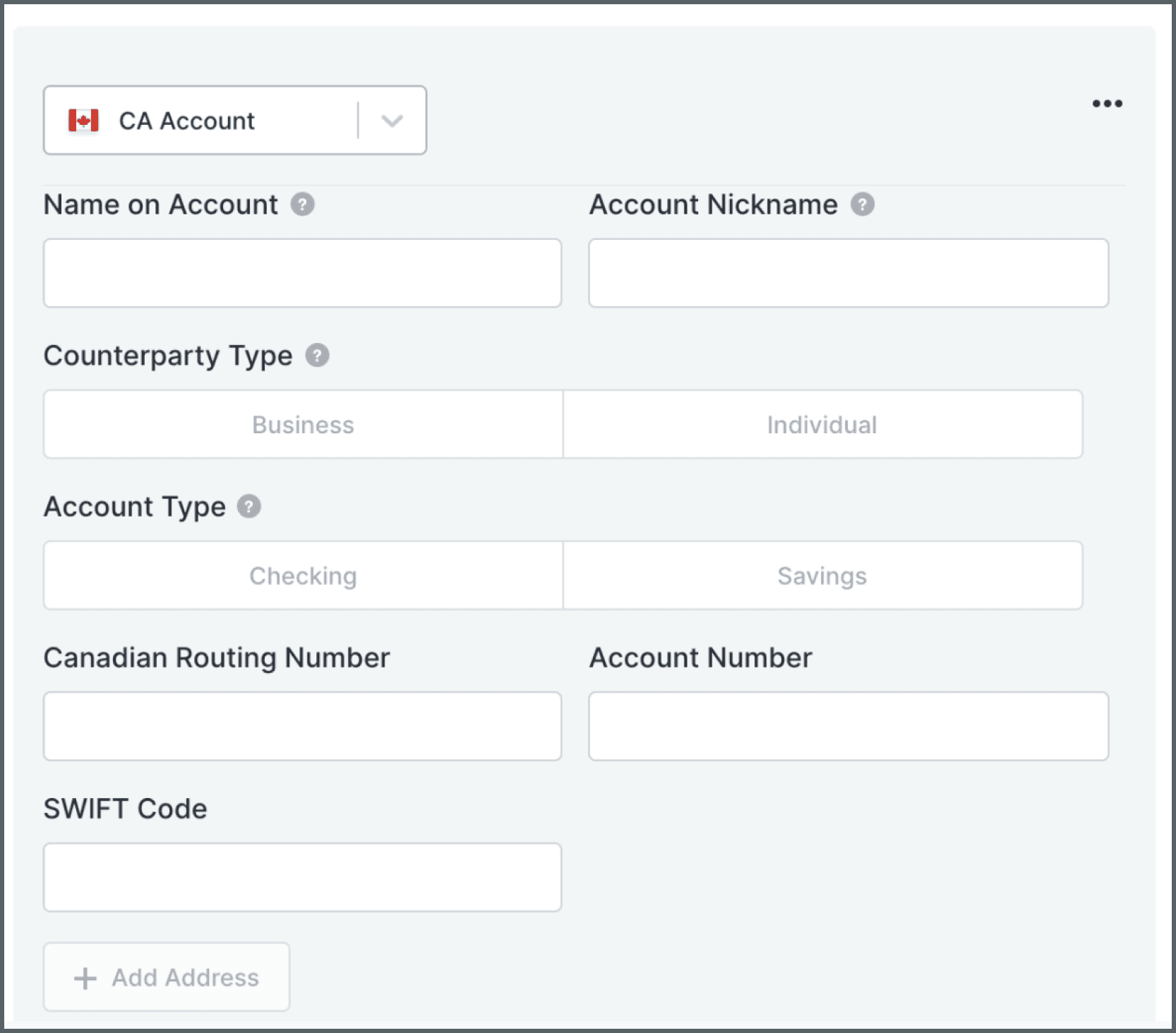 The new country specific routing details are also surfaced on the bank accounts tab of each counterparty. If you need to update the information, these new routing number and sort code fields are also editable through the same link on the details page.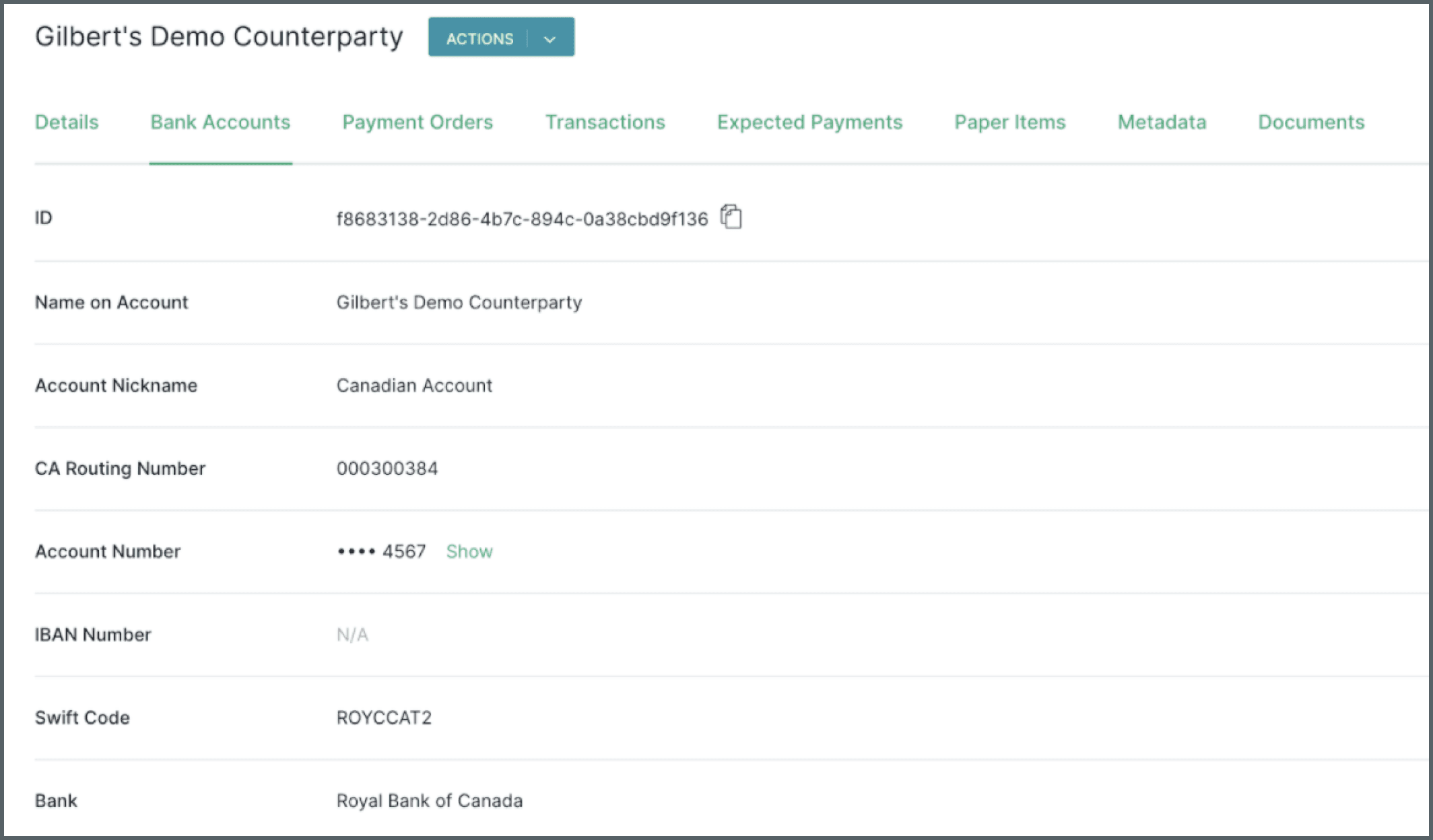 Ledgers Improvements
We've released a number of improvements to the ledgers dashboard since announcing it earlier this month. We want to highlight a few noteworthy improvements:
You may now alter the date used to calculate balances when viewing ledger accounts. This can be set either when viewing a list of ledger accounts or a specific one.
In the API, you can now update metadata on posted ledger transactions. This may be helpful if you have new internal attributes you want to put into your ledger. It is important to note that we do not enable editing any other attributes of posted ledger transactions to preserve the integrity of the ledger.
We have also added a few new fields to filter by in the API. You may filter ledger transactions by "posted_at," "effective_date," and "ledger_account_id." You may also filter ledger accounts by their "name" attribute now.
Incoming Payment Details at Silvergate
We now support our Incoming Payment Details (IPD) API at Silvergate for inbound wire transfers. When you receive a wire transfer in a bank account at Silvergate, an IPD will be created that contains the details of the payment. The IPD will be reconciled to the bank transaction as well. This allows you to parse more granular details from the wire, like the name of the originator or the originator's bank details.
Returning Wire Transfers at Silvergate
Building upon our new support for IPDs at Silvergate, we have also introduced the ability to return wire transfers at Silvergate. If you receive a wire transfer in your bank account that you want to reject, you can now programmatically send it back. You will do this by creating a return. You may want to do this if you don't recognize the originator or if you have an issue accepting their funds. Here is a full guide for the wire return flow.
Support for Duo Two Factor Authentication
We now support Duo Two-Factor Authentication (2FA) for additional security. If Duo 2FA is enabled for your organization in Modern Treasury, you will still need to log into the application as you normally do, whether that's with email and password, or with Google sign-in. Afterwards, you will be redirected to Duo for additional authentication. If the 2FA is successful, you will be redirected back to the Modern Treasury application and successfully logged in.
If your team wants to check out any of these new dashboard features or needs help with any part of your payment operations, sign up for a sandbox, or reach out to us.