Webinar
Modern Treasury, Parafin, and JP Morgan discuss the transformational potential of instant bank payments.Watch the webinar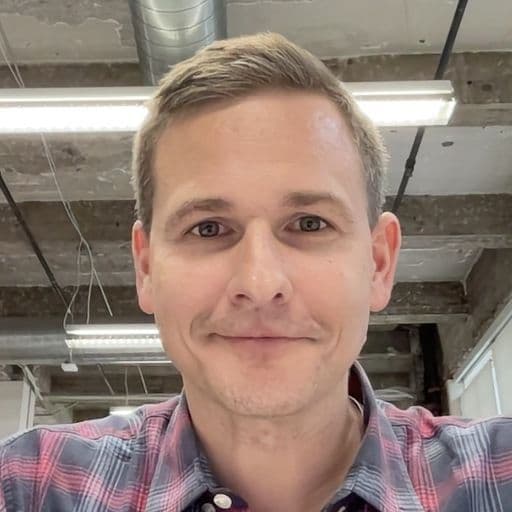 Derek Schwede
Head of Legal
My Background
I'm thrilled to have joined Modern Treasury as Head of Legal and first in-house lawyer. Before coming on board, I was a partner at a boutique tech law firm, helping fintech, SaaS, and consumer platforms launch and sell products and build their legal functions. Along the way, I've been lucky to work with companies from high-growth startups to Fortune 100s—and few things are more exciting and rewarding than helping category leaders as they scale.
That's what led me to Modern Treasury.
‍
Products & People
When I decided to move in-house, two of my major criteria were the products (am I excited about these solutions?) and the people (how does this team work together?).
I first learned about Modern Treasury from Keith (VP of Finance), a former client from a prior company. As I spoke with Keith and then Dimitri (CEO) about Modern Treasury, the products clicked for me. Co-founders Dimitri, Matt, and Sam recognized that the traditional way that businesses managed their ACH and wire payments—manual, labor-intensive initiation, approvals, and reconciliation—needed to change. So Modern Treasury built Payments, a streamlined API-driven platform that helps businesses connect with their banks and move and track money with ease. With an estimated $750T in ACH and wires sent in the US annually and the fintech ecosystem growing each day, I could already see that Modern Treasury was solving real pain for its customers.
What about the people? As my conversations with the team progressed, I grew more impressed. My new coworkers are collaborative, thoughtful, and united in the goals of building great solutions and scaling for success. Modern Treasury emphasizes "Do it right the first time"—music to a lawyer's ears, but even more important, it is a testament to the company's ethos and long-term thinking.
We have fun, too: lively all-hands meetings, get-to-know-you sessions, and regular Zoom coffee breaks with Silicon Valley founders and investors.
‍
Where Legal Fits In
As the first in-house lawyer at Modern Treasury I couldn't ask for a better team or more interesting product suite. In-house, I have a special opportunity to work across the company to establish the legal function, manage risk, and help support the company's long-term success. Whether it's product launches, go-to-market, privacy, corporate, HR, IP, or any other area, legal helps to look out for the future.
What might the future include? Modern Treasury recently launched Virtual Accounts and our standalone Ledgers product, new solutions that deepen the platform's transaction tracking and management. I'm excited for what's to come.
Modern Treasury is building great things. If you're interested in joining the team, learn more at moderntreasury.com/careers.